Michael McCloud: A Key West Legend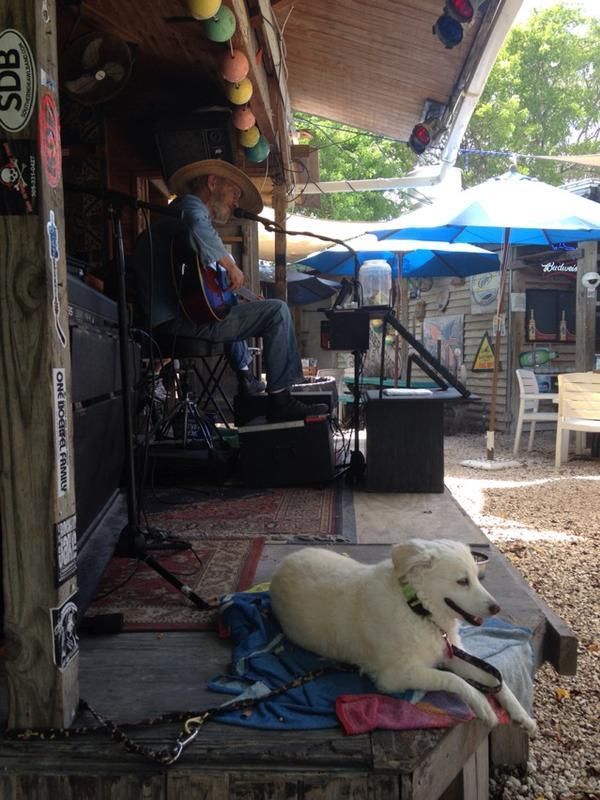 A legendary Florida Keys singer-songwriter, Michael McCloud has performed at some of the best dives in Key West, Florida. McCloud claims to know more than 3,000 songs (his all-time favorite is "Somewhere Over the Rainbow") and his own songs include such classics as "Tourist Town Bar," "Conch Republic Song" (Key West's Official "Secession" Anthem!), "The Hurricane Blows," "Billy's Bayou Barroom & Backyard BBQ," "Today is the Day" (a moving tribute to the late, great treasure hunter Mel Fisher), "Peace and Quiet" (one of my favorite songs ever), "Just Another Song," "Closin' the Bars," "Wild-Eyed Willie," "Memorial," "Most I Miss the Music," "She's Gotta Butt" and "Just Came Down for the Weekend" (which Jimmy Buffett has reportedly bought the rights to), among many others.

We first caught McCloud's act back in the late 1980s. I believe he was performing at Sloppy Joe's Bar at the time. I later heard that he had a falling out with Sloppy Joe's management, which didn't appreciate him selling his cassettes. McCloud started referring to Sloppy's as a "T-shirt shop that sells beer" or something to that effect. Then he moved on to Bull & Whistle, another great dive on Duval Street where he could sell all of his merchandise without any hassle. However, McCloud found his true home at the Schooner Wharf Bar (billed as "A Last Little Piece of Old Key West"), where he currently holds court Wednesday through Sunday from noon to five (on Friday, Saturday and Sunday afternoons he is joined by talented musicians Captain Carl "Guitar" Peachey and "Professor" Pete Peterson on keyboards). So, if you're ever down in Key West, take a little stroll off Duval Street and drop by the Schooner Wharf. Prepare to get a good buzz (I recommend the Rum Runner topped with a dark rum float!) and have a great time ... For more information about Michael McCloud visit his official website at www.michaelmccloudmusic.com.
---
---
© 2017 Chinaski, Foley &amp Associates