Top 10 Things You Didn't Know About John Prine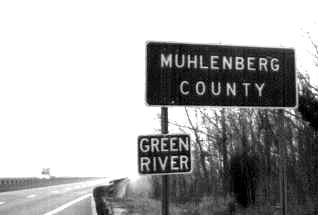 Born on October 10, 1946, in Maywood, Illinois, a suburb of Chicago, John Prine came from a family of musicians: His grandfather had even played guitar with country music legend Merle Travis and Prine himself took up the instrument at the age of 14 under the guidance of his older brother, Dave. Before long, Prine was hanging around Chicago's venerable Old Town School of Folk Music, which was founded in 1957 and featured concerts by the likes of Pete Seeger, Big Bill Broonzy, Mahalia Jackson, Josh White and Jimmy Driftwood in its early years. Two of the songs Prine wrote at the age of 14, "Sour Grapes" and "The Frying Pan," would end up on his second album, Diamonds in the Rough.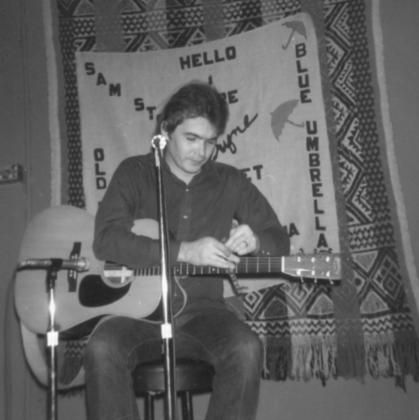 Following a stint in the military (he was stationed in Germany, while several of his good friends were sent to Vietnam), Prine took a job as a mailman in Maywood during the late 1960s ("it's a good place for somebody that doesn't know what they want to do") and soon started performing at open mic nights at the Fifth Peg on Armitage Avenue where "regardless of how good you were, you could get up there and sing," according to Prine. He was initially introduced to the crowd as "Davey Prine's little brother." Soon the club's owner hired Prine for regular gigs for which he got paid 50 cents a person. Many of the songs that would eventually appear on Prine's debut album were created during the drudgery of his mail route: "That job required no great skill, so once you got it down, you had a lot of free time to daydream and make up songs." However, just a few months later, Prine decided to quit the post office and embark on a fulltime musical career. According to Prine, the postmaster simply remarked, "Don't take your retirement pay because you'll be back." Prine replied, "You don't understand. No matter what happens, I ain't comin' back here." From that point on, Prine would sing three nights a week at the club and "sleep all week."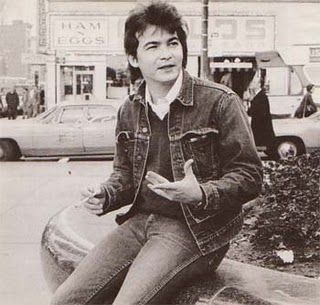 In the fall of 1970, Chicago Sun-Times film critic Roger Ebert strolled into the Fifth Peg (he had ducked out of a bad movie and wanted a drink) and caught one of Prine's sets. Although not a music critic, Ebert was so impressed with Prine that he wrote an article for the newspaper titled "Singing Mailman Who Delivers a Powerful Message in a Few Words" (dated October 9, 1970) and heaped praise on the young performer. It was the first review of Prine's music and it helped spread the word about the rising young talent throughout the Windy City. Prine soon became a central figure in the Chicago folk scene that included other talented singer-songwriters such as Goodman, Mick Scott, Tom Dundee, Bonnie Koloc, Jim Post, Fred Holstein and others. He also took the stage with more established folk singers such as Jethro Burns and Bob Gibson for gigs at clubs that included not only the Fifth Peg and the Earl of Old Town but also the Quiet Knight, the Bulls and Somebody Else's Troubles. Prine's eclectic mix of folk, rock, country and blues, as well as his simple but powerful delivery and masterful storytelling skills, revealed the influences of such musicians as Hank Williams, Bill Monroe, Johnny Cash, Ramblin' Jack Elliott and Bob Dylan. "I was just floored that people paid me to sing," Prine once remarked.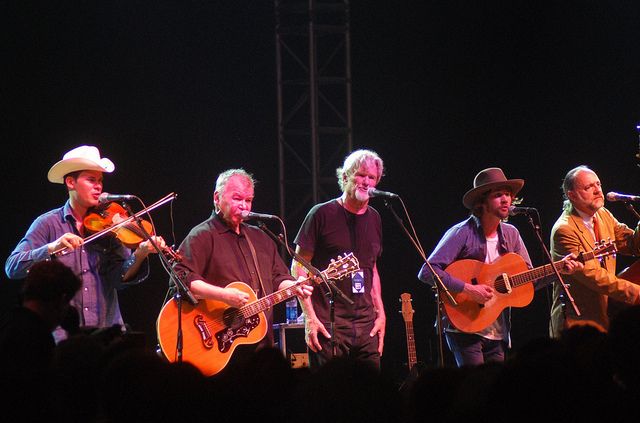 Kris Kristofferson "discovered" singer-songwriter John Prine at the legendary Earl of Old Town folk music club in Chicago in the summer of 1971. Prine was soon signed by Jerry Wexler to a $25,000 deal with Atlantic Records. He was just 24 years old. It was actually Prine's best friend, Steve Goodman ("City of New Orleans") who urged Kristofferson to check out this ex-Army mechanic, mailman and rising new talent on the Chicago folk music scene. Kristofferson had already written a slew of hits for other artists such as "Sunday Mornin' Comin' Down" and "Me and Bobby McGee." Goodman, fresh off appearing on an album called Gathering at Earl of Old Town, had opened for Kristofferson the week before and actually played one of Prine's songs during his set. It was late on a Sunday night, the Earl of Old Town was closed, the chairs were on the tables and Prine was just hanging around waiting to get paid. According to Kristofferson, "the owner let us come in, pulled some chairs off a couple of tables and John unpacked his guitar and got back up to sing." Kristofferson was astounded by the wildly imaginative songs in Prine's repertoire, which already included future classics such as "Hello in There," "Sam Stone" and "Paradise. According to Kristofferson, Prine "sang about a dozen songs, and had to do a dozen more before it was over. Unlike anything I'd heard before. Sam Stone, Donald & Lydia. The one about the Old Folks. Twenty-four years old and writes like he's about two-hundred and twenty. I don't know where he comes from, but I've got a good idea where he's going. We went away believers, reminded how goddamned good it feels to be turned on by a real Creative Imagination."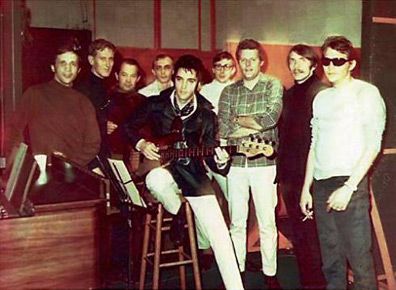 The recording sessions for John Prine's 1971 debut album featured a solid group of backup musicians that included Goodman on acoustic guitar; Reggie Young, the lead guitarist in "The Memphis Boys," the American Sound Studio house band; and legendary keyboardist Bobby Emmons. According to Prine, "I was really nervous when I was in Memphis making my first album. I think the second day I was there I found out that these guys that are playing cut the last couple of Elvis records. I thought, 'What am I doing in Memphis, Tennessee, with Elvis' band?' Anyway, I can hear in my performances just how nervous I was. When I hear that first album now, it's just like a warm friendly sound. I'm almost kind of divorced from it except that I know I wrote the songs. I still love that record to this day and that little sound came about where they started taking everybody that they thought was country-influenced at all down to Memphis and cutting with that rhythm section."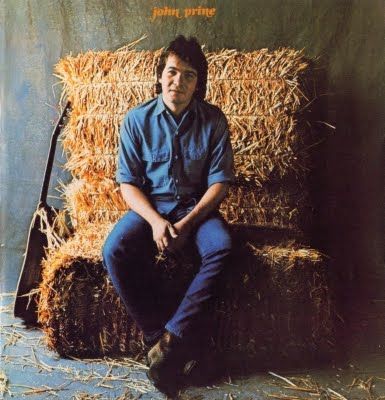 In 1971, Prine's self-titled debut album was released by Atlantic Records and it simply contains some of folk music's most endearing and influential songs. The album, which was recorded at American Sound Studio in Memphis, featured such classics as "Illegal Smile" (which critic Robert Christgau referred to as "heartland hippieism"), the haunting ballad "Sam Stone" (working title: "Great Society Conflict Veteran's Blues"), "Angel from Montgomery" (notably recorded by Bonnie Raitt on her 1974 album, Streetlights), "Paradise" (an actual town in Muhlenberg, Kentucky, where Prine's parents were born) and "Hello in There" (written by Prine on his mail route) that have since become folk and country standards. The songs that rounded out the album were equally impressive: "Spanish Pipedream," "Pretty Good," "Your Flag Decal Won't Get You into Heaven Anymore," "Far from Me" (which Prine later said was his personal favorite of all his songs), "Quiet Man," "Donald and Lydia," "Six O'Clock News" and "Flashback Blues."  Although John Prine received positive reviews and some critics even hailed Prine as "the next Dylan," the album stalled at 154 on the charts.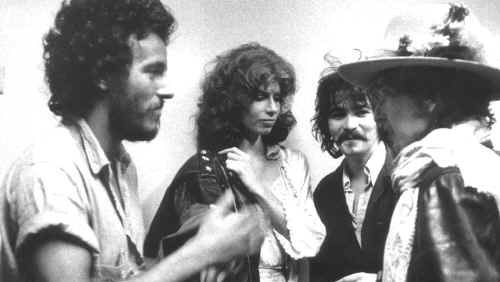 John Prine gradually gained cult status and the album was ranked No. 458 on Rolling Stone's 2003 list of the "500 Greatest Albums of All Time." Prine, who became the first singer-songwriter to read and perform at the Library of Congress in 2005 and won the 2006 Grammy Award for "Best Contemporary Folk Album" for Fair & Square, is particularly revered among other songwriters. For instance, in a 2009 interview with the The Huffington Post, Bob Dylan stated that Prine was one of his favorite songwriters, calling his songs "pure Proustian existentialism. Midwestern mindtrips to the nth degree." Dylan's son, Jakob, also acknowledged Prine as his role model in a 2010 USA Today interview: "[Prine] found a singular voice, and nobody can replicate it." In his autobiography, Cash, Johnny Cash, who once covered "Sam Stone," listed Prine among his "Big Four" favorite songwriters along with Rodney Crowell, Guy Clark and Steve Goodman.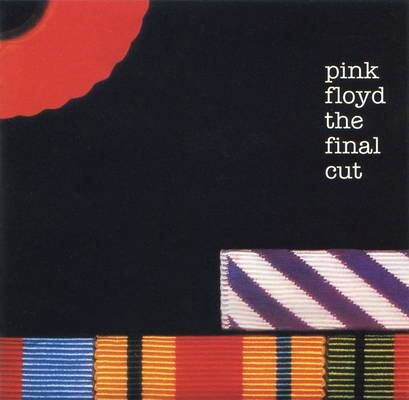 In an interview with Word Magazine, Roger Waters of Pink Floyd claimed Prine as an influence, stating that "His is just extraordinarily eloquent music – and he lives on that plane with Neil Young and Lennon." In fact, parts of the melody of "Sam Stone" were used by Waters in the opening of "The Post War Dream" from the 1983 Pink Floyd album, The Final Cut.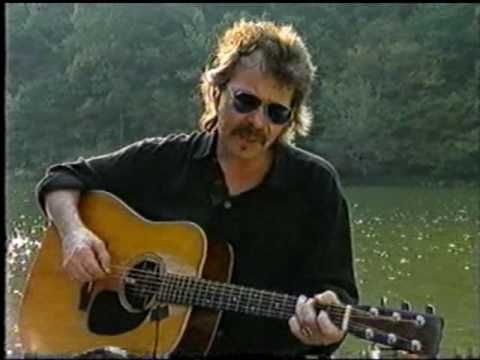 Praise for Prine's work has also come from outside the musical spectrum. For instance, 2005 Pulitzer Prize-winning poet Ted Kooser once remarked, "John Prine has taken ordinary people and made monuments of them, treating them with great respect and love . . . He is a truly original writer, unequaled and a genuine poet of the American people." In addition, songs from Prine's debut album have been covered by such diverse artists as Johnny Cash, Carly Simon, John Denver, Jackie DeShannon, Joan Baez, The Everly Brothers, Lynn Anderson, Jimmy Buffett, Tammy Wynette, Dwight Yoakam, Tanya Tucker, George Strait, Bette Midler, David Allan Coe, R.E.M., 10000 Maniacs, Dave Matthews Band, John Fogerty and even the eccentric rock and soul music artist Swamp Dogg.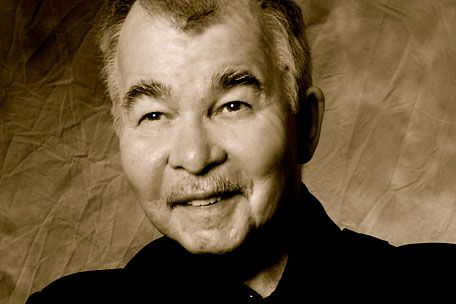 Fast forward more than 40 years after the release of his debut album . . . Prine has recorded 21 additional albums (including his latest, The Singing Mailman Delivers, which highlights some of his first recordings); created his own record label, Oh Boy Records; survived a battle with throat cancer; maintained a rigorous touring schedule, playing in front of an ever-growing cult of diehard fans; and secured his place as one of the most influential songwriters of his generation. Not bad for a former mailman who wrote his earliest songs mostly for his own amusement while trudging through the snow along his mail route or "to get some girl's attention." According to Prine, "I didn't think anybody was ever going to hear the songs I was writing. I was just messing around on my own, doing whatever I wanted just to see if it would work."
---
---
© 2017 Chinaski, Foley &amp Associates