Top 10 Most Tasteless Songs Of All Time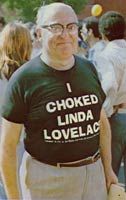 A legendary member of the "outlaw" country movement that flourished in the 1970s, David Allan Coe has always managed to spark controversy with his raunchy, misogynistic and sometimes racist lyrics (although Coe claims he is not a racist). In fact, Coe once released a couple of totally X-rated albums that included such classic underground hits as "I Made Linda Lovelace Gag," "Masturbation Blues" and "Cum Stains on My Pillow" that were excusively sold in the back pages of Easyriders magazine. Sample Lyrics: "Well, old Harry Reams fall apart at the seams when he saw me fuck that whore/She sucked my dick and swallowed my nuts, and I still hollered for more/She sucked my asshole, she sucked my toes, she's the suckinest bitch alive/I made her call up two more cunts, and friend that ain't no jive"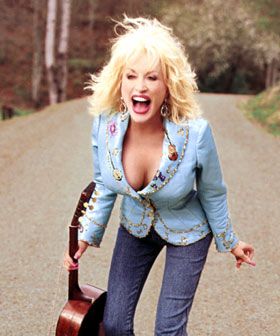 Billed as "The Most Outrageous Comedian in the World," Roy 'Chubby' Brown has garnered his fair share of controversy over the years. The British comedian usually opens his shows by shouting "Fuck Off!" to his audience (which in turn chants "Fat Bastard" to the rotund, foul-mouthed entertainer). "Dolly Parton's Tits" can be found on Chubby's album, Take Fat and Party, as well as other standards such as "You've Got the Pussy," "Big Boobs Bertha" and "Sick as Fuck." Sample Lyrics: "I'd love to see Madonna in her knickers/Saddam Hussein blown to bits/I'd love to see my tax bills stuck up John Major's arse/But most of all, Dolly Parton's tits . . ./'Cos they're so big and soft and round/And they don't make a sound/And they'll go down great in history/I've a lump inside my pockets/Just thinkin' of Dolly's rockets/Well here it comes again this fantasy"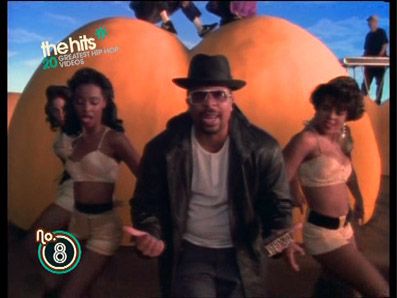 "Oh my God . . . look at her butt! It's so big!" An extremely popular tune during the summer of 1992, "Baby Got Back" boasted humorous lyrics that were complemented by the hot chicks dancing around in the video. Sir Mix-A-Lot managed to make fun of Madonna (with those cone-shaped tits) and also those anorexic Cosmopolitan models in the process. Great looking chicks and a funny as hell video but did Sir Mix-A-Lot really have to rap atop a huge replica of a fat ass? I guess so . . . "Baby Got Back" spent a total of five weeks at No. 1 on the Billboard Charts. Believe it or not, Sir Mix-A-Lot won a Grammy Award for "Best Rap Solo Performance" in 1993. I think Sir Mix-A-Lot might have lost some credibility with the rap community when he sold "Baby Got Back" for that lame Target commercial: "I like backpacks and I cannot lie." Mix hasn't been seen or heard of since . . . Sample Lyrics: "A word to the thick soul sistas/I wanna get with ya/I won't cuss or hit ya/But I gotta be straight when I say I wanna fuck/Til the break of dawn"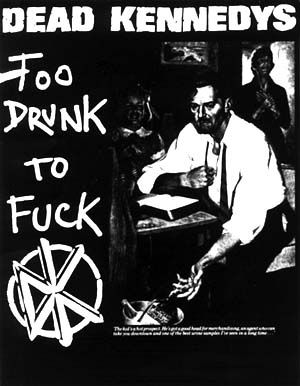 As if the band's name wasn't offensive enough, Dead Kennedys have managed to churn out some truly tasteless songs since the late '70s. "Too Drunk to Fuck" was originally released as a single in 1981 and can now be found on the Dead Kennedys' 1987 album, Give Me Convenience or Give Me Death. Apparently, "Too Drunk to Fuck" was actually the first UK Top 40 single to include the word "fuck" in its title (a stellar achievement, indeed!). Sample Lyrics: "I'm too drunk to fuck/You're too drunk to fuck/Too drunk to fuck/It's all I need right now/Oh baby/I'm melting like an ice cream bar/Oh baby/And now I got diarrhea . . ."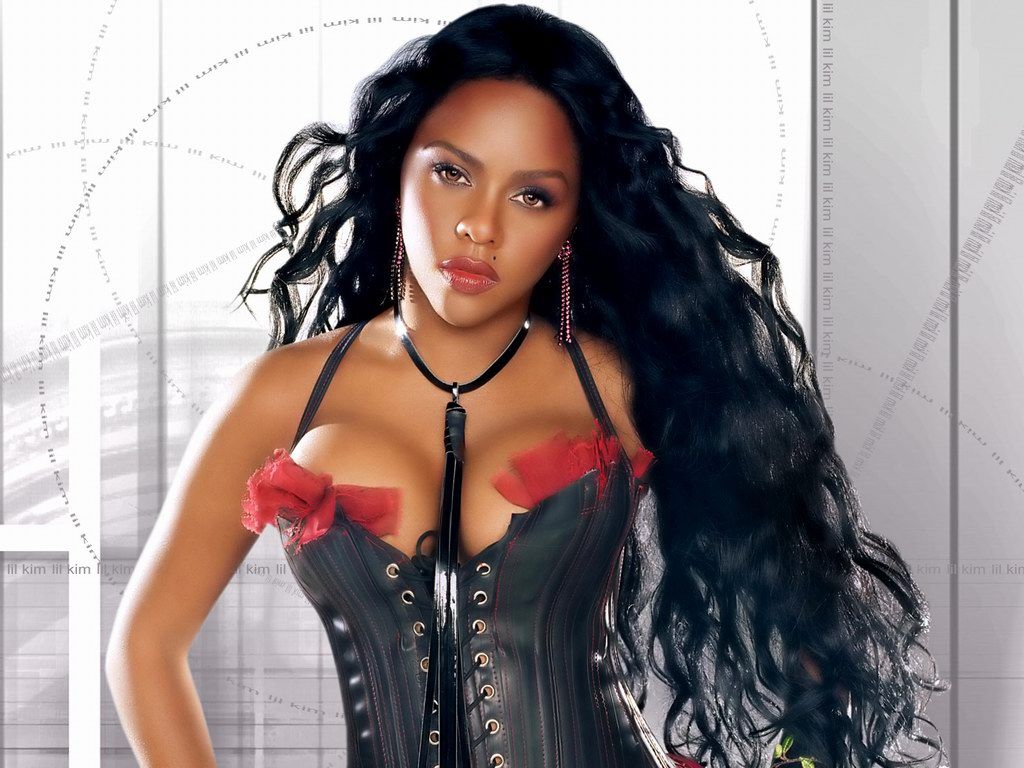 Long before she headed to prison on conspiracy and perjury charges, Lil' Kim was an award-winning rap artist and protege of the Notorious B.I.G. "Not Tonight" is from Lil' Kim's debut album, Hard Core, which also features "Queen Bitch," "Big Momma Thang" and "Fuck You," among others. Sample Lyrics: "It was somethin' about this dude I couldn't stand/Somethin' that coulda made his ass a real man/Somethin' I wanted, but I never was pushy/the motherfucker never ate my pussy"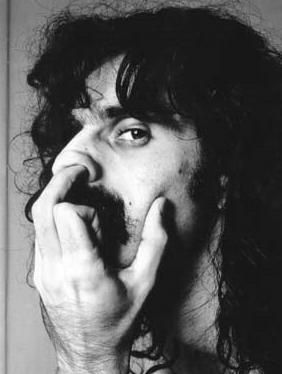 "Ms. Pinky" appears on the late, great Frank Zappa's 1976 album, Zoot Allures, alongside such classic titles as "Wind Up Workin' in a Gas Station," "Friendly Little Finger" and "Wonderful Wino." Yes, Zappa recorded a ton of hilarious and tasteless songs but any song that pays homage to an inflatable sex doll definitely belongs on this list. Sample Lyrics: "I got a girl with a little rubber head/Rinse her out every night just before I go to bed/She never talk back like a lady might do/An' she looks like she loves it every time I get through/Her eyes is all shut in an ecstasy face/You can cram it down her throat, people, any old place/Throw the little switch on her battery pack"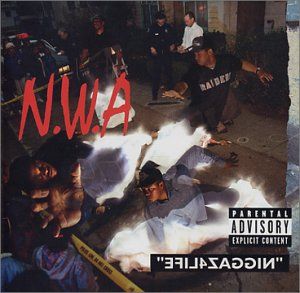 Never strangers to controversy, N.W.A. skyrocketed up the rap charts in the late '80s with their hardcore gangsta persona and slew of great songs such as "Dopeman," "Straight Outta Compton" and "Appetite for Destruction." In 1991, N.W.A. released the highly controversial album, Niggaz4Life, which was one of the first albums in history to be branded with a Parental Advisory sticker. In addition to "She Swallowed It," Niggaz4Life includes such tasteless song titles as "One Less Bitch" and "Findum, Fuckum and Flee." Sample Lyrics: "Because bitches suck nutt out of a dick just like dreino/Get the last drop, unclog in de back/Then the stupid bitch is at that with the same shit de next night/Because she just can't quit/Cuz she's addicted, addicted, addicted, addicted she's addicted, addicted, she's addicted to suck a good dick"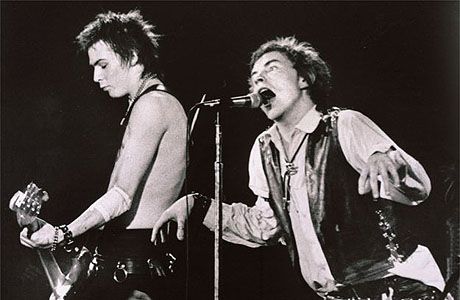 A list of tasteless songs would NEVER be complete without something from the Sex Pistols - truly one of the most tasteless, offensive AND ultimately influential punk bands in history. Picking out the most tasteless Sex Pistols song is ultimately a crap shoot, so I settled on this graphic description of an abortion that contains such lines as "Fuck this and fuck that fuck it all and Fuck the fucking brat." According to Johnny Rotten, "Bodies" was inspired by some demented groupie named Pauline who once showed up at his doorstep holding an aborted fetus in a plastic bag. Believe it or not, National Review magazine ranked "Bodies" No. 8 on its list of "50 Greatest Conservative Rock Songs." Sample Lyrics: "Dragged on a table in a factory/Illegitimate place to be/In a packet in a lavatory/Die little baby screaming/Body screaming fucking bloody mess/It's not an animal/It's an abortion"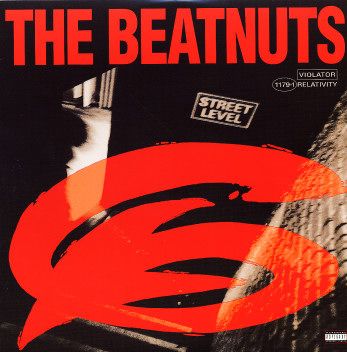 Just the title alone would rank this Beatnuts classic in the top 10 of tasteless songs but the title is matched by some truly tasteless lyrics as well. Formed in 1989 in Queens, The Beatnuts released their debut album, Street Level in 1994. In addition to "Lick the Pussy," Street Level features such classic hip-hop tunes as "Let Off a Couple," "Straight Jacket" and "Psycho Dwarf." Sample Lyrics: "In and out with the tongue, ain't another brother finer/Cause I can dunk like that fuckin' Harold Miner/After I see you here now you're in for a surprise/My lips are suction cups in a fucking fat disguise/Rise up off the bed in a twist I make your head spin like the fucking Exorcist"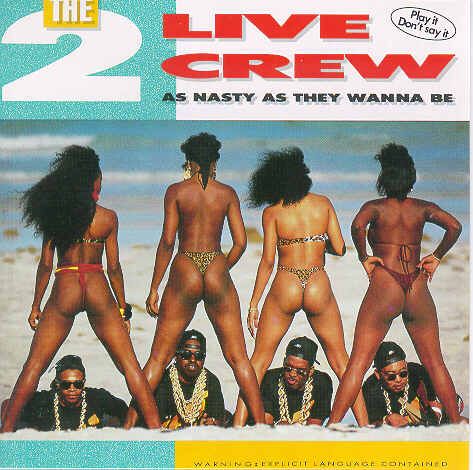 Miami-based rap group 2 Live Crew (Luke Skyywalker, Fresh Kid Ice, Mr. Mixx, Amazing V and Brother Marquis) managed to generate a decent amount of controversy by padding their 1989 album, "As Nasty as They Wanna Be" with plenty of sexually explicit lyrics in such classic songs as "Me So Horny," "Put Her in the Buck," "The Fuck Shop," "Dick Almighty," "Bad Ass Bitch" and "Dirty Nursery Rhymes." Before you know it, some warped Christian-based group called the American Family Association stepped in and lawsuits started flying around. Believe it or not, some dude working at a Broward County record store was actually arrested for selling the album to an undercover cop. The obscenity verdict was eventually overturned by the United States Court of Appeals. As usual, the controversy generated a lot of interest in the album and 2 Live Crew laughed all the way to the bank. The title and lyrics of "Me So Horny" were "inspired" by the classic 1987 Stanley Kubrick Vietnam flick, Full Metal Jacket, specifically the scene where the Da Nang Hooker exclaims, "Hey, you got girlfriend Vietnam? Me so horny. Me love you long time." The song reached No. 26 on the Billboard Charts. Needless to say, the "Me So Horny" video is full of hot, sweaty, horny bitches - check it out . Sample Lyrics: "You said it yourself, you like it like I do/Put your lips on my dick, and suck my asshole too/I'm a freak in heat, a dog without warning/My appetite is sex, 'cause me so horny"
© 2017 Chinaski, Foley &amp Associates