Top 10 Heroin-Inspired Songs
Does Keith Richards remember co-writing this tune with Mick Jagger? Probably not. Does "dead flowers" refer to heroin, a relationship gone sour or both? Who knows. Does "little susie" = brown heroin? Very likely. "Dead Flowers" - as performed by the late, great Townes Van Zandt - appears on The Big Lebowski soundtrack. The song also has been recorded by Steve Earle and Poison, among others. "Well when you're sitting back in your rose pink Cadillac/Making bets on Kentucky Derby Day/Ah, I'll be in my basement room with a needle and a spoon/And another girl to take my pain away . . ."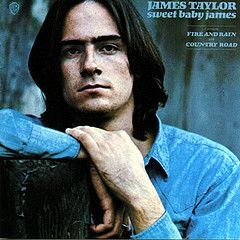 According to an urban legend, "Fire and Rain" deals with a girlfriend of Taylor's who died in a plane crash. In actuality, the "Suzanne" of the song was an acquaintance of Taylor's who committed suicide. The rest of "Fire and Rain" focuses on Taylor's efforts to kick his heroin addiction. "Won't you look down upon me, Jesus/You've got to help me make a stand/You've just got to see me through another day/My body's aching and my time is at hand/And I won't make it any other way . . ."
A haunting ballad from The Joshua Tree, "Running to Stand Still" deals with a strung-out chick who lives in the notorious Ballymun Flats area of Dublin. "She runs through the streets/With her eyes painted red/Under black belly of cloud in the rain/In through a doorway she brings me/White gold and pearls stolen from the sea/She is raging/She is raging/And the storm blows up in her eyes/She will . . ./Suffer the needle chill/She's running to stand still . . ."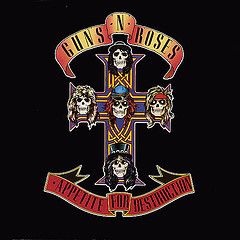 Let's face it, most if not all of the members of Guns N' Roses were strung out at one time or another during the band's meteoric rise and fall. Izzy Stradlin, who wrote the lyrics for "Mr. Brownstone," later sobered up and quit the band during the middle of its infamous world tour in 1991. "Now I get up around whenever/I used ta get up on time/But that old man/He's a real muthafucker/Gonna kick him on down the line . . ."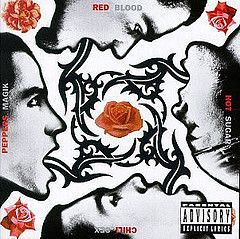 A personal poem by lead singer Anthony Kiedis detailing his battles with drug addiction, "Under the Bridge" evolved into the band's biggest hit - reaching No 2 on the Billboard Charts. The song also served as a lament for original RHCP guitarist, Hillel Slovak, who died of a heroin overdose in 1988. "Under the bridge downtown/Is where I drew some blood/Under the bridge downtown/I could not get enough/Under the bridge downtown/Forgot about my love/Under the bridge downtown/I gave my life away . . ."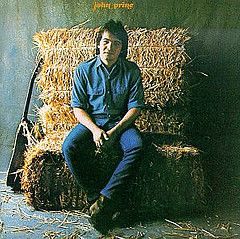 "Discovered" by Kris Kristofferson, Prine released his self-titled debut album to critical acclaim in 1971. "Sam Stone" vividly depicts a heroin-addicted Vietnam veteran ("the gold rolled through his veins, like a thousand railroad trains") who ends up a "flag draped casket on a local hero's hill." The John Prine album also contains such classics as "Hello in There" and "Illegal Smile," among others. "There's a hole in daddy's arm where all the money goes/Jesus Christ died for nothin' I suppose . . ."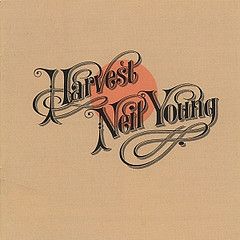 One of the most famous anti-heroin songs ever, "The Needle and the Damage Done" was directed at original Crazy Horse guitarist, Danny Whitten, who overdosed at the age of 29 several months after the song's release. Young later remarked about the song: "I am not a preacher, but drugs killed a lot of great men." The song appears on Harvest, which was the best-selling album of 1972. "I've seen the needle and the damage done/A little part of it in everyone/But every junkie's like a settin' sun . . ."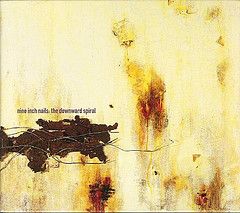 One of Trent Reznor's most personal songs of despair, self loathing and addiction, "Hurt" first appeared on The Downward Spiral, which was recorded at the Benedict Canyon home where actress Sharon Tate was murdered by the Manson family in 1969. Johnny Cash covered the song to critical acclaim on his 2002 album, American IV: The Man Comes Around. Not only did Cash personalize the song to such an extent (with help from an awesome video) that he turned it into a moving tribute to his entire life and career, but he also changed one of the lines from "I wear this crown of shit" to "I wear this crown of thorns." Bottom line: "Hurt" is one of the most depressing songs of all time. "I hurt myself today/To see if I still feel/I focus on the pain/The only thing that's real/The needle tears a hole/The old familiar sting/Try to kill it all away/But I remember everything . . ."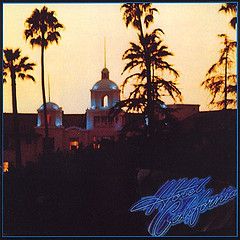 The greatness of "Hotel California" lies in the wide range of interpretations the song has provoked over the years. Is it a metaphor for the music business, the mindless hedonism of California in the 1970s, Satan worship, Christian mysticism, drug addiction or simply excess in general? In an interview, Don Henley said the song was "our interpretation of the high life in Los Angeles." Drug references certainly abound throughout "Hotel California," including the word "colitas, which means "little bud" in Spanish. However, some critics say the whole song actually details a descent into heroin addiction. By the way, the image used on the album cover is actually the Beverly Hills Hotel. "There she stood in the doorway/I heard the mission bell/And I was thinking to myself/This could be Heaven or this could be Hell . . ."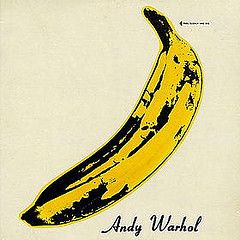 Many critics at the time "Heroin" was released asserted that the song advocated drug use. However, the lyrics clearly neither condemn nor endorse heroin. "I'm Waiting for the Man" is another classic Velvet Underground song dealing with heroin. Author Denis Johnson took the title of his acclaimed short story collection, Jesus' Son, from "Heroin" (the story itself was later made into a 1999 cult film starring Billy Crudup and Jack Black). "I don't know just where I'm going/But I'm gonna try for the kingdom, if I can/Cause it makes me feel like I'm a man/When I put a spike into my vein/And I'll tell ya, things aren't quite the same/When I'm rushing on my run/And I feel just like Jesus' son . . ."
---
---
© 2018 Chinaski, Foley &amp Associates