Top 10 Barfly Trivia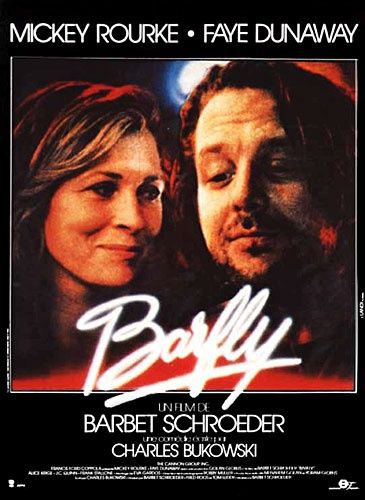 The screenplay for Barfly was originally called The Rats of Thirst. In his 1989 novel, Hollywood, Charles Bukowski refers to the movie as The Dance of Jim Beam.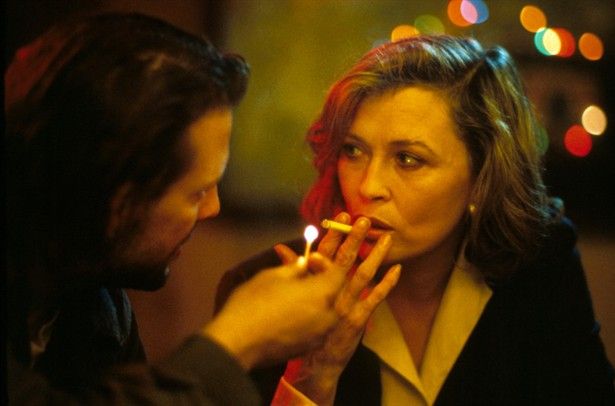 The great love of Charles Bukowski's life, Jane Cooney Baker, was a widowed alcoholic 11 years his senior with an immense beer belly. She served as the model for "Wanda" (Faye Dunaway) in Barfly. Baker spent the last days of her life working as a maid in a cheap hotel before dying of a massive hemorrhage in 1962.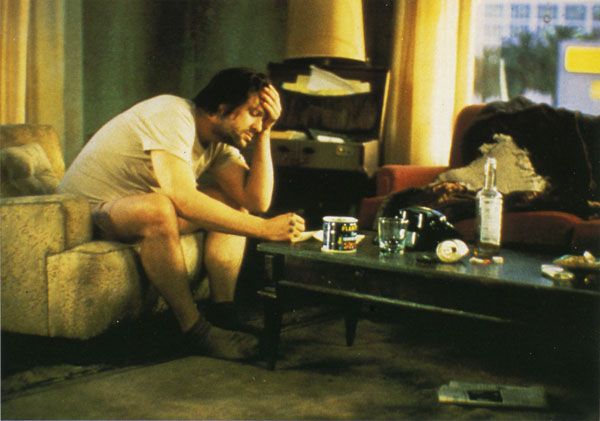 In the 2009 movie Precious, the secretary at the alternative school remarks, "I went to see that movie Barfly last night . . . piece of shit."
The private detective who tracks Henry Chinaski down in Barfly is none other than Jack Nance, best known as "Henry Spencer" in David Lynch's classic cult film, Eraserhead (1977). Nance, who also appeared in Lynch's Blue Velvet and Wild at Heart, died under mysterious circumstances in 1996 after allegedly getting into a brawl outside of a Winchell's Donuts store.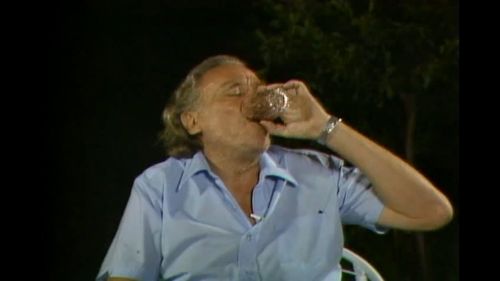 Director Barbet Schroeder taped a compilation of interviews with Charles Bukowski in preparation for the filming of Barfly. The Charles Bukowski Tapes (1987) features a collection of 50 improvised monologues with Bukowski that together run more than four hours long. According to Schroeder, these monologues were "as beautiful, powerful and funny as his writing, and always related directly to personal experience." Michael Wilmington of the Los Angeles Times called the video documentary "An outrageously stimulating and unnerving all-night drinking session with a gutter eloquent barroom philosopher . . . One of the most intimate, revealing and unsparing glimpses any film or video has ever given us of a writer's life and personality."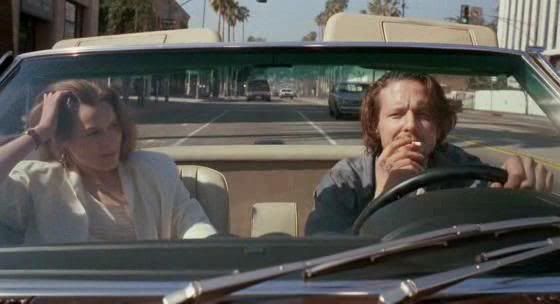 "I'm not a Bukowski devotee, though there's a lot of people that live and die by what the guy says. I respect him enough to hang his picture in my office, but it isn't like somebody mentions Bukowski and I flip out." —Mickey Rourke

"Mickey Rourke is a real human guy, on and off the set. And in 'Barfly' he really came through with the acting. I felt his enjoyment and inventiveness. Faye Dunaway just can't match his talent or his humanness but she filled her role." —Charles Bukowski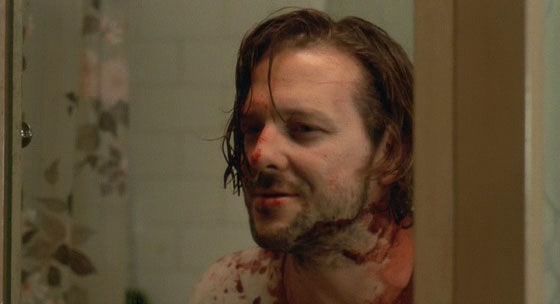 Henry Chinaski quotes a portion of the Bukowski poem "2 p.m. beer" in the bathroom of Wanda's apartment in Barfly: "nothing but the dripping sink/the empty bottle/euphoria . . ."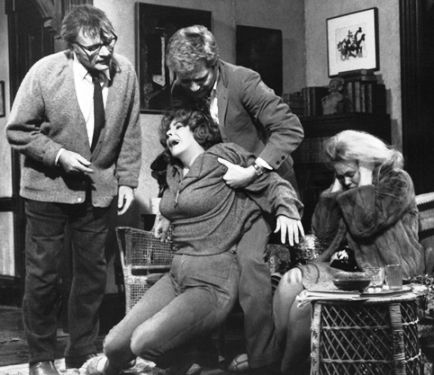 "Want me to name [my favorite films]? One Flew Over the Cuckoo's Nest, Elephant Man, Eraserhead, Who's Afraid of Virginia Woolf?—that's a classic. [Akira] Kurosawa and those great battle scenes. And all those great samurai films where guys are chopping heads off." —Charles Bukowski, Film Comment interview, 1987
Sean Penn offered to play the role of Henry Chinaski in Barfly for one dollar. However, Penn wanted Dennis Hopper to direct the film. Bukowski remained loyal to director Barbet Schroeder, who according to legend, even threatened to cut off his own finger if Cannon Films refused to finance Barfly. Penn later dedicated his 1995 film, The Crossing Guard, which starred Jack Nicholson, to Bukowski.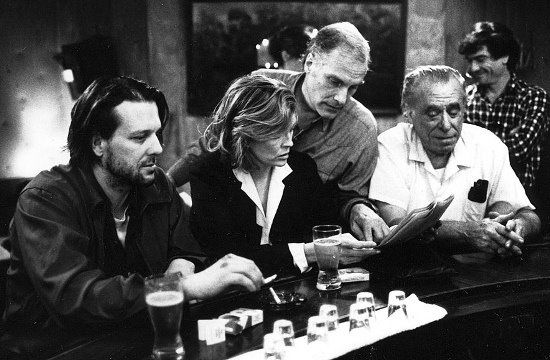 Charles Bukowski appears briefly in a cameo as one of the drunks in the bar scene at the Kenmore where Henry meets Wanda for the first time: "No money, no job, no rent. Hey, I'm back to normal." 
---
---
© 2018 Chinaski, Foley &amp Associates