Top 10 One Flew Over the Cuckoo's Nest Trivia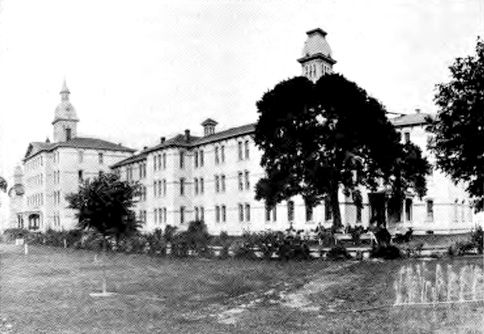 One Flew Over the Cuckoo's Nest was shot on location at the Oregon State Hospital in Salem. Built in 1883, the Oregon State Hospital was originally known as the Oregon State Insane Asylum. As a teenager, author Richard Brautigan (Trout Fishing in America) was committed to the Oregon State Hospital. In 2008, the Oregon State Hospital Historic District was added to the National Register of Historic Places. The fishing trip sequence was filmed in Depoe Bay, billed as the "smallest bay in the world."
The hospital's superintendent, Dr. Dean Brooks, played the role of the psychiatrist in the film. Brooks' scene with Jack Nicholson at the beginning of the film was mostly ad-libbed.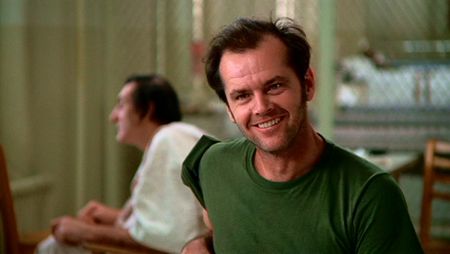 Gene Hackman, James Caan and Marlon Brando all turned down the role of R. P. McMurphy.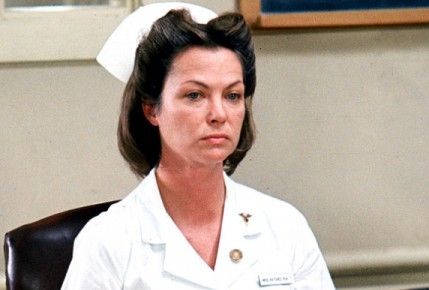 The role of Nurse Ratched (Louise Fletcher), also known as "Big Nurse," was turned down by Anne Bancroft, Geraldine Page, Colleen Dewhurst, Ellen Burstyn and Angela Lansbury.
One Flew Over the Cuckoo's Nest marked the film debuts of Christopher Lloyd (Max Taber), Brad Dourif (Billy Bibbit) and Will Sampson ("Chief" Bromden).
One Flew Over the Cuckoo's Nest beat out Dog Day Afternoon, Barry Lyndon, Jaws and Nashville for Best Picture honors at the Academy Awards.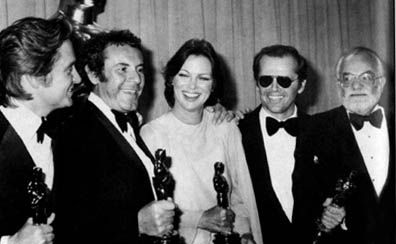 One Flew Over the Cuckoo's Nest became the first film since It Happened One Night (1934) to capture all of the top five Oscars: Best Picture, Best Director (Milos Forman), Best Actor (Jack Nicholson), Best Actress (Louise Fletcher) and Best Screenplay (Adapted). The accomplishment was repeated in 1991 by The Silence of the Lambs.
Kirk Douglas played the role of R.P.M. in One Flew Over the Cuckoo's Nest on Broadway in the early 1960s (along with Gene Wilder as Billy Bibbit!). In fact, Douglas retained the rights to the movie version but was unable to find a studio willing to make it with him. Douglas' son, Michael (pictured above with screenwriter Bo Goldman), co-produced the 1975 film.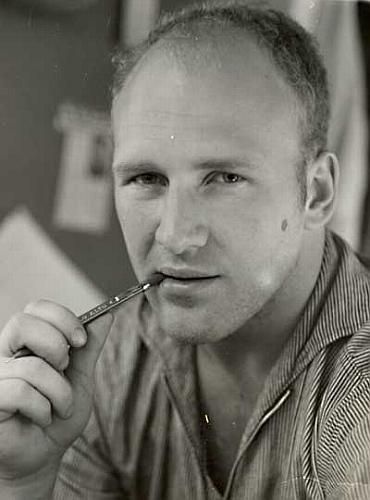 One Flew Over the Cuckoo's Nest author Ken Kesey [1935-2001] claimed that he never watched the movie. Kesey reportedly preferred Gene Hackman in the lead role over Jack Nicholson. In addition, he was disappointed that the film differed from the novel in that it was not narrated by Chief Bromden.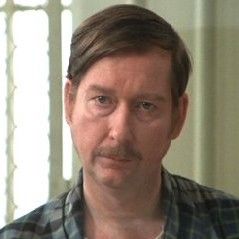 Tragically, actor William Redfield, who portrayed Dale Harding, was diagnosed with leukemia by Dr. Dean Brooks (see No. 9) during the filming of One Flew Over the Cuckoo's Nest. Redfield died at the age of 49 in 1976, less than a year after the film was released. A former child actor, Redfield performed in nearly 20 Broadway plays, including Hamlet and A Man for All Seasons. Redfield also appeared in several other movies such as Fantastic Voyage (1966), The Hot Rock (1972) and Death Wish (1974), among others. 
---
---
© 2018 Chinaski, Foley &amp Associates