Top 10 Things You Didn't Know About Francis Ford Coppola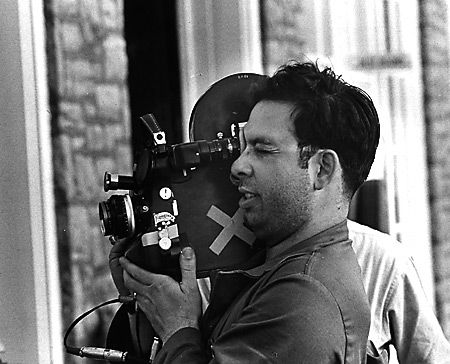 Francis Ford Coppola was born in Detroit, Michigan, on April 7, 1939, to a family of Italian ancestry (his grandparents had emigrated from Southern Italy circa 1900). His father, Carmine, was a musician who served as principal flutist with Arturo Toscanini's NBC Symphony Orchestra, and his mother, Italia, was an actress. Together with Nino Rota, Carmine composed music for The Godfather and Godfather Part II (as well as appearing in a cameo in The Godfather as the piano player during the "going to the mattresses" montage sequence). In addition, Italia appeared as an extra in the infamous restaurant scene in The Godfather where Michael kills Sollozzo and McCluskey, as well as donning a wig to portray the dead Mama Corleone (actress Morgana King refused to lie in the casket). Francis was named after his maternal grandfather, Francesco Pennino, an Italian composer of the early 20th century who had come to the United States as Enrico Caruso's pianist. His middle name was in honor of Henry Ford since he was born at the Henry Ford Hospital and his father performed in the "Ford Sunday Evening Hour" radio program. When Francis was just two years old, the Coppola family moved to New York City. At the age of 10, Francis was stricken with polio, which left him bedridden for more than a year but gave him the opportunity to utilize his imagination by creating puppet shows and tinkering with mechanical devices like tape recorders and record players, as well as reading comic books and watching television shows. Francis' childhood struggles with polio were later alluded to in his 1974 psychological thriller, The Conversation, when the protagonist, Harry Caul, discusses being paralyzed for months as a child. Francis was soon using his father's 8mm camera to turn out home movie "features" with titles like The Grass is Very Dark, The Rich Millionaire and The Lost Wallet. Francis also covered his bedroom walls with photos of his favorite actress, Jane Powell (Seven Brides for Seven Brothers) but later tore them all down when he found out she married figure skater Gearhardt "Geary" Anthony Steffen. The artistic Coppola family included Francis' older brother, August (who would later become a renowned literature and film professor, as well as the father of actor Nicolas Cage), and his younger sister, Talia (who would star as Connie Corleone in The Godfather films and Adrian in the Rocky films). Talia is also the mother of actor Jason Schwartzman (Rushmore) and musician Robert Schwartzman of the rock band Rooney. In a 2009 interview for the UCLA School of Theater, Film and Television, Francis commented that his older brother August "took me to the movies, and we went to see both things like Abbott and Costello Meet Dracula and Michael Powell's The Tales of Hoffmann. As you can imagine, I'd never seen this type of thing. Whenever I think of my brother, some part of me thinks of The Tales of Hoffmann."
Coppola became interested in theater at the age of 15 after reading Tennessee Williams' A Streetcar Named Desire. After graduating from Great Neck North High School and winning a playwriting scholarship, Coppola attended Hofstra College (now Hofstra University) and enrolled in the drama department in 1955. Coppola organized a new drama group, The Spectrum Players, and won three D. H. Lawrence Awards for theatrical production and direction, as well as a Beckerman Award for outstanding contributions to the college's theater arts division. However, at the age of 17, Coppola decided to become a filmmaker after viewing October/Ten Days That Shook the World (1927), a brilliant account of the Russian Revolution by legendary Russian director, Sergei Eisenstein. In a 1994 interview with the Academy of Achievement, Coppola remarked, "I was so impressed with this film—and it was a silent film—but so impressed with what cinema could do. And, of course, having quite a bit of experience in theater—but that afternoon, I think, was when I decided that I would not go into theater." In addition, Coppola soon discovered the works of Swedish director Ingmar Bergman (The Seventh Seal), "my all-time favorite because he embodies passion, emotion and has warmth." Coppola also befriended fellow drama student James Caan at Hofstra and the budding actor would later appear as "Killer" in Coppola's 1968 film, The Rain People, and as "Sonny Corleone" in The Godfather. After receiving his bachelor's degree in drama from Hofstra University in 1959, Coppola decided to pursue an education in film at UCLA.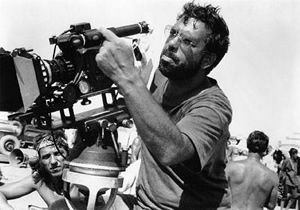 Coppola enrolled in the UCLA Film School in 1960 and soon purchased his first 16mm camera. The faculty at UCLA strongly encouraged students to take a more personal approach to filmmaking. At UCLA, Coppola received the prestigious Samuel Goldwyn Award presented to a student each year for the best novel or play for his screenplay, Pilma, Pilma (it was the first time a screenplay had won). He also directed two short films: The Two Christophers inspired by Edgar Allan Poe's short story, William Wilson, and Ayamonn the Terrible, which detailed a sculptor's nightmares coming to life. Other students attending UCLA Film School at roughly the same time as Coppola were writer-directors Paul Schrader and Colin Higgins, director Carroll Ballard and future Doors Jim Morrison and Ray Manzarek (Coppola would later utilize the Doors' mesmerizing epic, "The End," so effectively in his 1979 Vietnam War classic, Apocalypse Now). Acclaimed film director and UCLA faculty member Dorothy Arzner (Dance, Girl, Dance), the only woman director during the "Golden Age" of Hollywood's studio system, recommended Coppola to filmmaker Roger Corman and soon he was working on Corman's low-budget B-movies. Coppola's tenure at UCLA was constantly cut short by his work on various film projects in the early 1960s (he was hired as a contract writer for Seven Arts Productions in 1963) and he eventually left the school with only his master's thesis left to complete. His first writing job involved an uncredited screen adaptation of Carson McCullers' novel, Reflections in a Golden Eye, which starred Marlon Brando and Elizabeth Taylor. Coppola also worked with Gore Vidal on the screenplay for the war film, Is Paris Burning?, which dealt with the 1944 liberation of Paris. In 1966, Coppola directed You're a Big Boy Now, a rite-of-passage film billed as "the odyssey of a young youth who wants no part of sex . . . he wants it all!" Based on a 1963 novel by British author David Benedictus (Coppola moved the story to New York City), the film starred Peter Kastner, Elizabeth Hartman, Rip Torn, Julie Harris, Karen Black and Geraldine Page, who was nominated for a Best Supporting Actress Oscar for her performance (Sandy Dennis ended up winning for Who's Afraid of Virginia Woolf?). Coppola received $8,000 from Seven Arts for writing the screenplay and directing the film. You're A Big Boy Now garnered Coppola a Golden Palm nomination at the Cannes Film Festival and he submitted the film as his master's thesis, allowing him to receive his Master of Fine Arts degree in film direction from UCLA in 1967.
Coppola received his first big break in filmmaking out of UCLA Film School when he was hired by Roger Corman (known as both "The King of the Bs" and "The King of the Cheapies," who later founded New World Pictures) to work on a slew of low-budget B movies. For instance, Corman reportedly shot The Little Shop of Horrors (1960) in just two days with a budget of $30,000. Corman then embarked on a series of films very loosely based on the works of Edgar Allan Poe (and most of which starred Vincent Price) such as House of Usher (1960), The Pit and the Pendulum (1961), The Premature Burial (1962), Tales of Terror (1962), The Raven (1963), The Haunted Palace (1963), The Masque of the Red Death (1964) and The Tomb of Ligeia (1964). Corman also directed a couple of the earliest outlaw biker and psychedelic drug movies, including Wild Angels (1966), which critic Leonard Maltin described as "OK after about 24 beers," and The Trip (1967), which was written by Jack Nicholson and starred Peter Fonda.
Corman assigned Coppola to his first project, Battle Beyond the Sun, an abysmal 1959 Soviet science fiction film that he had acquired cheaply for U.S. distribution. Coppola received $250 for his efforts on what he called "a very idealistic science fiction film." According to Corman, "I asked him to edit, write and loop the English dialogue so it made sense to an American audience and then shoot post production inserts with special effects." Coppola soon made his inauspicious directorial debut in the Corman-produced Dementia 13, which was released by American International Pictures in 1963. In a later interview that appeared in Images: A Journal of Film and Popular Culture, Corman commented, "Francis Ford Coppola came to me as a film editor out of UCLA film school and then advanced rapidly to eventually writing and directing his first film for me. He is one of the most brilliant all-around filmmakers I have ever met. When I say all-around, I mean that not only can he write and direct, but he can edit, function as camera man, and do almost every job connected with filmmaking." In addition to Coppola, other members of the so-called "Corman Film School" included Peter Bogdanovich (Targets), Martin Scorsese (Boxcar Bertha), Joe Dante (Piranha), James Cameron (Piranha II: The Spawning), Jonathan Demme (Caged Heat) and Ron Howard (Grand Theft Auto), among others. In addition, many actors obtained their career breaks working for Corman such as Jack Nicholson, Peter Fonda, Bruce Dern, Dennis Hopper, Robert De Niro, Pam Grier and David Carradine. Coppola's sister, Talia Shire, who would later appear as "Connie Corleone" in The Godfather films, played "Nurse Cora" in The Dunwich Horror (1970), one of her first films that was produced by Corman. Corman later remarked, "Sometimes I think about all the people who have worked with me and gone on to become famous filmmakers . . . I wonder if it's because they learned a lot by working with me or they figured that if I could do it anyone could?"  In The Godfather Part II, Coppola cast Corman as "Senator #2," one of the senators investigating organized crime and the Corleone family. Corman published his autobiography, How I Made a Hundred Movies in Hollywood and Never Lost a Dime, in 1998. In 2009, he was awarded a Lifetime Achievement Oscar "for his rich engendering of films and filmmakers."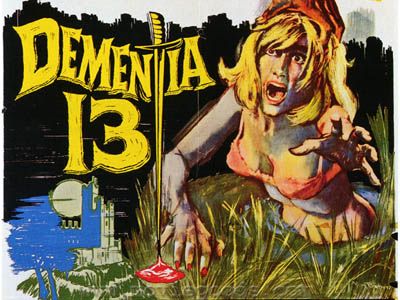 A cheap, atmospheric horror film produced by Roger Corman and released by American International Pictures in 1963, Dementia 13 served as Coppola's mainstream directorial debut (he had actually directed two nudie films, The Bellboy and the Playgirls and Tonight for Sure, in 1962). Coppola had also shot several scenes from Roger Corman's The Terror (1963), which starred Boris Karloff and Jack Nicholson. Dementia 13 was filmed using the leftover budget and sets from Corman's previous film, The Young Racers, which Coppola also had worked on as sound technician. While filming The Young Racers, Coppola met screenwriter Robert Towne, who would later help craft the dialogue in a crucial scene in The Godfather that involved Vito Corleone and his son, Michael. In addition to assuming directorial duties, Coppola wrote the script for Dementia 13, which was hyped as "The Most Terrifying Screen Experience of Your Life! A Brand New Concept in Motion Picture Shock!" Filmed in Ireland in nine days on a budget of approximately $40,000, Dementia 13 starred William Campbell, Luana Anders and Patrick Magee. Corman instructed Coppola to make a cheap imitation of Psycho, complete with gothic atmosphere and an axe-wielding maniac. According to Coppola, "Roger wanted to make Dementia 13 cheaply. He wanted it to be homicidal, sort of a copy of Psycho. You know, gothic and psychological, with some kind of terrible knife killing scene thrown in. So I wrote the script to order." However, Corman was reportedly underwhelmed with the final product and "wanted some extra violence added, another axe murder at least," according to Coppola. Corman eventually brought in another director, Jack Hill (Blood Bath), to direct some scenes involving a poacher getting beheaded by the murderer. In addition, Corman added a gimmicky prologue to the movie that was directed by Monte Hellman (Two-Lane Blacktop) and involved testing the audience to see if they were psychologically fit to watch the film. The survey featured ridiculous questions such as "The most effective way of settling a dispute is with one quick stroke of an axe to your adversary's head?" Coppola later remarked that Dementia 13 was "the only film I ever enjoyed working on." In an interview for Video Watchdog magazine, Campbell, a veteran B-movie character actor who portrayed "Richard Haloran" in Dementia 13, claimed that Coppola had made "all kinds of promises as to what he would do for me later. It was one of those 'I-owe-you-one' things, but he never did anything! I tried to get him when he was doing The Godfather, thinking that a cop or gangster part might be good for about 17 weeks, but after Dementia 13 I was never able to get through to him again." While shooting Dementia 13, Coppola met Eleanor Neil, a graduate of the UCLA Art Department who was on break from teaching design classes. They were married in Las Vegas in 1963 (Diane Keaton later remarked that she modeled her performance as "Kay Adams" in The Godfather after Eleanor Coppola). Dementia 13 was released in 1963 on a double bill with Corman's X: The Man with the X-Ray Eyes, which starred Ray Milland and Don Rickles. Reviews for Dementia 13 were somewhat mixed; however critics like Danny Peary of the Guide for the Film Fanatic pointed out positive aspects amid the somewhat bewildering storyline: "I find this film hopelessly confusing . . . However, I think the horror sequences are very exciting. The nocturnal scene in which Anders strips to her bra and panties and swims in the lake, only to find a body below and the axe murderer waiting for her above, is extremely well done." In the "University" episode of The Sopranos (2001), Meadow and Noah can be seen watching Dementia 13.
"New Hollywood" met "Old Hollywood" with disastrous results when Coppola agreed to direct the 1968 Warner Brothers film, Finian's Rainbow, which was based on the long-running Broadway musical (it ran for 725 performances) and starred 69-year-old screen legend Fred Astaire and English singer and actress Petulia Clark ("Downtown"). Coppola was reportedly appalled when he read the "cockamamie" screenplay for Finian's Rainbow, which Warner Brothers bankrolled at a miniscule $3.5 million. According to Coppola in Francis Ford Coppola, A Filmmaker's Life, "The only reason I got the job was because I was young. Warner's had this creaky old property lying around, and they wanted a young director to modernize it." Astaire portrays Irishman "Finian McLonergan," who steals a pot of gold from the leprechaun Og (Tommy Steele) and, along with his daughter Sharon (Clark), delivers it to Rainbow Valley in the fictional Southern state of Missitucky. In the liner notes to the film's soundtrack, Clark commented that Coppola "wanted to make it more real. The problem with Finian's Rainbow is that it's sort of like a fairy tale . . . so trying to make sense of it was a very delicate thing." Long and ponderous at 145 minutes long, Finian's Rainbow flopped at the box office and received mixed reviews from critics and audiences alike. Critic Renata Adler of The New York Times described the film as a "cheesy, joyless thing" with "Fred Astaire looking ancient, far beyond his years, collapsed and red eyed." A negative review in Time took aim directly at Coppola: "The movie might have survived were it not for the ham-handed direction of Francis Ford Coppola. Dave Kehr of the Chicago Reader remarked, "This pretentious whimsy defeated Francis Coppola-though he tries valiantly, he sinks the movie with stolid action sequences and gushy lyrical effects. It's Fred Astaire's last musical and a sorry farewell." However, one exception was Roger Ebert of the Chicago-Sun Times, who proclaimed it "the best directed film since West Side Story." One positive outcome of Finian's Rainbow was that Coppola hired an unknown film student named George Lucas as a production assistant. Working together on the musical formed the beginning of a friendship between the two filmmakers that would soon lead to the creation of American Zoetrope film studio in 1969.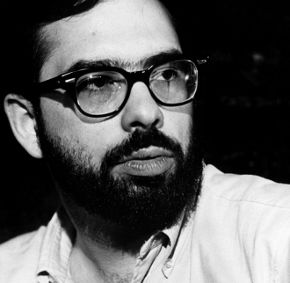 Coppola followed up the big-budget musical Finian's Rainbow by writing and directing a more personal project, The Rain People (1969).
With his headstrong determination and ambition, Coppola broke down the doors of Hollywood for the other "Young Turks" to follow and he rapidly became one of the most prominent members of the so-called "New Hollywood" movement that flourished between the late 1960s and the early 1980s. Coppola became, according to Steven Spielberg, "all of our godfathers." The New Hollywood movement featured a group of innovative filmmakers that included George Lucas, Martin Scorsese, Robert Altman, Woody Allen, William Friedkin, Peter Bogdanovich, Brian De Palma, Hal Ashby, Bob Rafelson and others. The New Hollywood (also known as the "American New Wave" and "Post-Classical Hollywood") coincided with the decline of the Hollywood studio system symbolized by such big-budget flops as Cleopatra (1963), Doctor Doolittle (1967), Hello, Dolly! (1969) and Tora, Tora, Tora (1970). Members of the New Hollywood sought to inject fresh energy, artistic freedom, realism and the spirit of independent filmmaking to the tired Hollywood studio system. Many of the New Hollywood filmmakers were film school-educated, influenced by the counterculture, full of fresh ideas and able to relate to the younger movie audiences. With breakthroughs in film technology, the New Hollywood filmmakers turned to location shooting as opposed to utilizing traditional studio sets and also often used editing to artistic effect (e.g., Coppola's masterful editing of the baptism/murder sequence in The Godfather). In addition the New Hollywood relied on controversial themes and frequently turned anti-heroes into pop cultural heroes (such as Bonnie and Clyde, Cool Hand Luke and The Godfather).  Notable New Hollywood films include Bonnie and Clyde (1967), The Graduate (1967), Easy Rider (1969), Midnight Cowboy (1970), M*A*S*H (1970), Five Easy Pieces (1970), Little Big Man (1970), Patton (1970), A Clockwork Orange (1971), Carnal Knowledge (1971), Harold and Maude (1971), The Godfather (1972), American Graffiti (1973), The Last Detail (1973), Mean Streets (1973), Chinatown (1974), The Conversation (1974), The Godfather Part II (1974), One Flew Over the Cuckoo's Nest (1975), Dog Day Afternoon (1975), Network (1976), Taxi Driver (1976), Annie Hall (1977), The Deer Hunter (1978), Apocalypse Now (1979), Being There (1979), The Shining (1979), Raging Bull (1980), One from the Heart (1982), Scarface (1983) and many others. However, the New Hollywood began its slow decline in the mid-70s with the arrival of off-the-charts box office successes such as Jaws (1975) and Star Wars (1977) that brought with them a corporate blockbuster mentality with reliance on high-concept premises, tie-in merchandise and endless sequels of diminishing quality. Ironically, the two idealistic young directors who desired to create personal, experimental films in the late 1960s, Coppola and Lucas, were responsible for two of the biggest blockbusters of all time in The Godfather and Star Wars respectively (Lucas later claimed that he based the "Han Solo" character from Star Wars on Coppola!).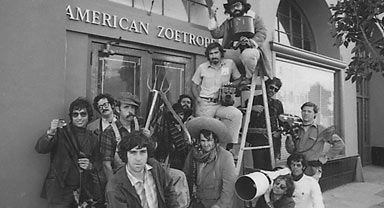 In 1969, Coppola moved to San Francisco and formed a film studio called American Zoetrope with George Lucas (as vice-president) and several other filmmakers with an idealistic vision to create personal, artistic films. Coppola named the studio Zoetrope (and early motion picture device and the Greek word for "wheel of life") after he received a gift of zoetropes from Mogens Scot-Hansen, the founder of a studio called Lanterna Film, who owned a famous collection of early motion picture making equipment. The new company's objectives as outlined in a press release were "to undertake film production in several different areas by collaborating with the most gifted and talented young people, using the most contemporary and sophisticated equipment available." Although distributed by Warner Brothers, The Rain People served as the first film released through the new film studio. However, the studio's inaugural project, Lucas' science fiction drama, THX 1138 (1971), proved to be an unmitigated disaster. A joint venture between American Zoetrope and Warner Brothers, THX 1138, which Lucas had started as a student project at the University of Southern California, starred Robert Duvall and Donald Pleasance. Filmed in the tunnels of the BART Subway System in San Francisco, THX 1138 was a dark, depressing film that depicted a bleak, dystopian future and totally flopped at the box office. It has since gained cult status. According to Lucas, on a DVD commentary, the film "was designed to be a metaphor about the way we lived in the early '60s; about consumerism, about conformity, disintegration of emotions, of trying to make everything perfect in a way that was nightmarish." Other Zoetrope-produced films include Lucas' American Graffiti (1973) and Coppola's The Conversation (1974), Apocalypse Now (1979), The Black Stallion (1979), One from the Heart (1982), The Outsiders (1983), Rumble Fish (1983), The Cotton Club (1984), Peggy Sue Got Married (1986), Gardens of Stone (1987), The Godfather Part III (1990), Dracula (1992), The Rainmaker (1997), Youth Without Youth (2007), Tetro (2009) and Twixt (2011). Over the years, Zoetrope-produced films have received 15 Academy Awards and 68 nominations. In addition, four Zoetrope-produced films were included in the American Film Institute's list of the "Top 100 American Films": The Godfather, American Graffiti, The Godfather Part II and Apocalypse Now.  Headquartered in the historic Sentinel Building in San Francisco's North Beach neighborhood since 1972 (Coppola wrote much of The Godfather screenplay at the nearby Caffe Trieste), American Zoetrope is currently owned by Coppola's son, Roman, and daughter, Sofia, who wrote and directed Lost in Translation (2002), which received the Oscar for Best Original Screenplay.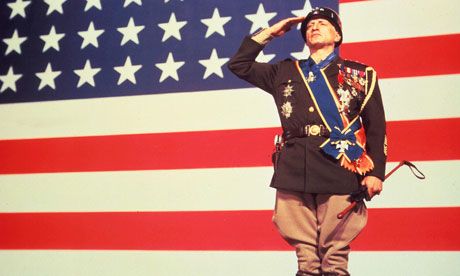 Coppola teamed with screenwriter Edmund H. North (The Day the Earth Stood Still) to write the script for the 1970 epic World War II film, Patton, a riveting biography of U.S. General George S. Patton that was directed by Franklin J. Schaffner (Planet of the Apes) and based largely on the biographies Patton: Ordeal and Triumph by Ladislas Farago and A Soldier's Story by Omar Bradley (who served as a consultant on the film). Coppola considered Patton "a man out of touch with his time, a pathetic hero, a kind of Don Quixote." Patton starred George C. Scott in the title role, Karl Malden as Omar Bradley and Karl Michael Vogler as Field Marshal Erwin Rommel. Already in debt from American Zoetrope, Coppola enjoyed his much-needed $50,000 paycheck for Patton. The film featured some great dialogue that included Patton's opening speech in front of a huge American flag that contained the lines: "Now I want you to remember that no bastard ever won a war by dying for his country. He won it by making the other poor dumb bastard die for his country." In reality, Patton never made such a speech. According to legend, President Richard Nixon repeatedly screened Patton in the White House before the 1970 bombing of Cambodia. By appearing in movie theaters with its ambiguous message as the Vietnam War raged on, Patton appealed to both left-wing and right-wing audiences, and cleaned up at the box office. Critic Roger Ebert of the Chicago Sun-Times commented, "It is such and extraordinary intelligent film, so sure of its purpose, that is makes war its medium but not its subject. It is not about war but about Patton at war, and it is one of the best screen biographies ever made." Patton, which earned $28 million at the box office, was one of the first blockbuster hits of the 1970s. Coppola and North shared the Academy Award for Best Original Screenplay for their script of Patton, which won six other Oscars, including Best Picture, Best Director, Best Actor, Best Film Editing, Best Sound and Best Art Direction. Scott famously refused to accept his Best Actor Oscar, claiming "The whole thing is a goddamn meat parade. I don't want any part of it." Scott was later considered by Paramount Pictures (among many other actors!) for the role of Don Vito Corleone in The Godfather. Marlon Brando would follow Scott's lead when he refused the Best Actor Oscar for The Godfather, owing to the "poor treatment of Native Americans in the film industry."
As a young, inexperienced filmmaker, Coppola was far from the first choice of Paramount Pictures to direct The Godfather. In fact, the studio asked at least a dozen prominent filmmakers to film Mario Puzo's bestselling mafia novel such as Sergio Leone (who declined since he was already working on his own gangster epic, Once Upon a Time in America), Peter Bogdanovich (who decided to make What's Up Doc? Instead), Arthur Penn (Bonnie and Clyde), Franklin Schaffner (Patton), Fred Zinnemann (From Here to Eternity), Costa-Gavras (Z), Peter Yates (Bullitt), Richard Brooks (In Cold Blood), Otto Preminger (The Man with the Golden Arm) and several others. In addition, Gulf & Western head Charles Bluhdorn had called the Coppola-directed musical, Finian's Rainbow, a "disgusting piece of shit." In addition, even though the book spent 67 weeks on the bestseller lists, Paramount was wary of spending too much on The Godfather since the studio's previous gangster picture, The Brotherhood (1969), which was directed by Martin Ritt and starred Kirk Douglas, had flopped at the box office. According to Godfather producer Albert S. Ruddy, "Paramount felt comfortable thinking of The Godfather as a $2 to $3 million movie—but this as a cheap picture being made about the world's most popular book." Coppola himself initially rejected the idea of directing The Godfather because during a cursory reading of the source material he found Puzo's book "sleazy." However, American Zoetrope still owed Warner Brothers $600,000 from the THX 1138 debacle and Coppola desperately needed the work to repay the debt. In fact, Coppola sought Lucas' advice and was told, "Go ahead, Francis. We really need the money. What have you to lose?" After researching the Mafia in the library, Coppola realized he could make The Godfather as both a metaphor for American capitalism and as a Shakespearean tragedy about the succession of power that contained elements of ambition, murder, revenge and madness. Ultimately, the executives at Paramount decided that Coppola would be the best choice since he was an Italian-American director who they felt would come in on budget and yield readily to their suggestions for the picture (little could they foresee at the time the coming battles with Coppola over such issues as casting and location shooting). On September 28, 1970, Coppola was announced as the director of The Godfather (he had signed for $125,000 and 6 percent of the gross rentals). He was just 31 years old. During an 2001 interview on Inside the Actors Studio, Coppola commented, "I sort of resented, personally, and I do, The Godfather from the standpoint of somehow it skewed my career differently than I wanted it to be. I really wanted to grow as a writer and be a writer/director . . . that was my dream and it's still my dream."
---
---
© 2018 Chinaski, Foley &amp Associates