Top 10 Worst Films of the '90s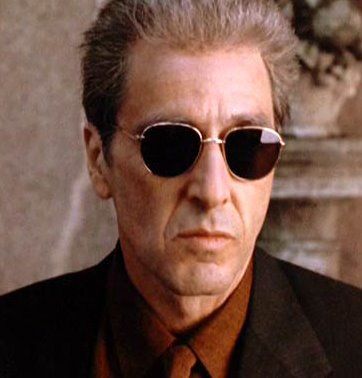 A total disappointment in terms of plot, character and direction, this third and final entry in the Godfather trilogy should never have been made. Al Pacino (complete with an absolutely ridiculous haircut) returns as Michael Corleone, looking more like a refugee from a nursing home than a mafia kingpin. None of the characters comes even close to being as memorable as such classic roles as Vito Corleone, Pete Clemenza, Moe Greene or Hyman Roth. Director Francis Ford Coppola's biggest mistake was casting his talentless daughter, Sofia, as Corleone's beloved daughter, Mary. The plot concerns something about high shenanigans in the Vatican. Where's Luca Brasi when you need him?
This waterlogged, $175 million futuristic disaster stars Kevin Costner as a Mad Max-type loner who battles evil warriors called "Smokers." Once again, Dennis Hopper is cast as a psychopathic antagonist. Where did all the money go? Certainly not on the cheap, unoriginal special effects—an immense oil tanker floating in an endless sea.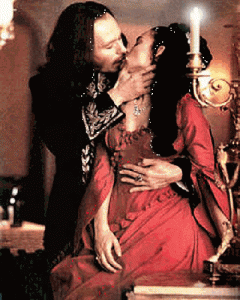 An overhyped, overblown and ludicrous piece of garbage from Francis Ford Coppola, Dracula features a plethora of stylistic images revolving around an empty core. An all-star cast is totally wasted: Gary Oldman hams it up as "Vlad the Impaler," Anthony Hopkins has never been worse as "Professor Van Helsing" and Keanu Reeves' character, "Jonathan Harker," is indistinguishable from his portrayal of the surfer dude in Point Break. One character actor does stand out, however; Tom Waits as "Renfield," Dracula's rat-eating assistant. It's quite obvious that Coppola ran out of his can of tricks many, many years ago.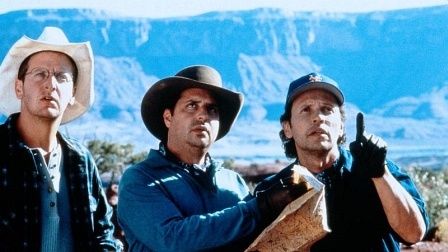 A trite remake slapped together to capitalize on the success of the mildly amusing and mostly annoying original film, City Slickers II is inevitably an insult to viewers everywhere. It's a slap in the face to anyone stupid enough to shell out good money in anticipation of some good entertainment. Even though the real star of the film, Jack Palance, kicked the bucket in the first film, he appears as Curly's "twin brother" in the sequel! This must be one of the lamest plot twists in movie history. Kudos to Bruno Kirby for pulling out of this project, but shame on Billy Crystal, Palance and Daniel Stern for choosing the paycheck over their acting integrity.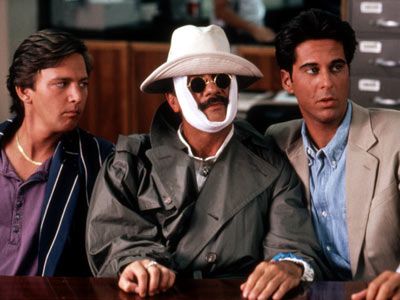 At least the first Bernie's had a modicum of originality; this tasteless piece of garbage resurrects our favorite dead host (Terry Kiser) through voodoo as he heads to the Caribbean in search of lost treasure. Andrew McCarthy and Jonathan Silverman haven't been heard of since.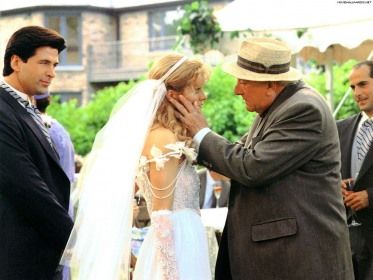 This slow-moving, preposterous comedy involves Meg Ryan as a bride who exchanges souls with a senior citizen (Sydney Walker) on her wedding day. Alec Baldwin plays her befuddled husband who actually falls for the old coot. A total embarrassment to all those involved.
The only film I ever felt the urge to walk out of during the opening credits, Man Trouble is filmmaking at its absolute worst. Here we have director Bob Rafelson teamed up once again with Jack Nicholson after making one of the best American films ever, Five Easy Pieces. And it all adds up to nothing. Even the presence of Harry Dean Stanton can't raise this one out of the dung heap and that's saying a lot.
Notable as one of the most stupid films ever to hit the silver screen, this masterpiece is actually a dramatic rendering of Honeymoon in Vegas about a wealthy industrialist (Robert Redford) who offers a million dollars to sleep with Demi Moore. As usual, Moore overacts, Woody Harrelson fails to act and Redford sleepwalks through the whole charade. The last hour or so of this one is absolutely mind numbing.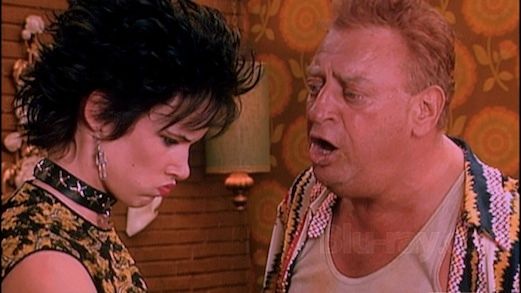 Supposedly a satire of the media's obsession with violence, this misguided effort may have actually inspired an aimless young couple into embarking on a cross-country killing spree. Woody Harrelson and Juliette Lewis (at their most annoying) plod through this incoherent mess. In his rush to make a meaningful statement about society, Director Oliver Stone forgot about such elements as plot, character and action. I'd rather watch a bad video for two hours straight (like Journey's "Separate Ways") than sit through this waste of time again. A true product of the MTV idiot generation. Folks, it doesn't get much worse than this.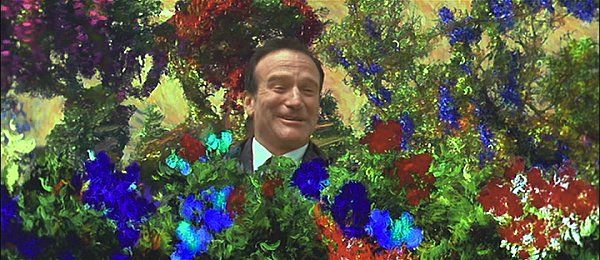 One of the most hollow, self-important, lifeless, emotionally bereft, shallow, boring and dreary movies to come out of Hollywood in the last 50 years, What Dreams May Come proves to be an endurance test for even the most jaded viewer. Within the first five minutes, Chris (Robin Williams) and Annie (Annabella Sciorra) fall in love, get married, lose both children in an automobile accident, and then (take a deep breath) Chris gets killed and Annie commits suicide, thereby ending up in hell. For the rest of the two-hour film, Chris enjoys heaven for awhile (he lives in one of his wife's expressionistic paintings, believe it or not) and then decides to make a trip to hell to retrieve Annie. If this sounds like an uplifting film to you, by all means give it a shot. I actually rented this movie and struggled to finish it over a period of three days. It was an excruciating experience, to say the least. One critic who lambasted this film thought that it had to be written by Jack Kervorkian, the so-called "Doctor of Death." Esteemed critic Roger Ebert actually had the gall to give this masterpiece 3 1/2 stars.
---
---
© 2018 Chinaski, Foley &amp Associates