Top 10 Quotes About Television
"You know the really great thing about television? If something important happens, anywhere in the world, night or day . . . you can always change the channel." —"Reverend Jim" Ignatowski, "Taxi"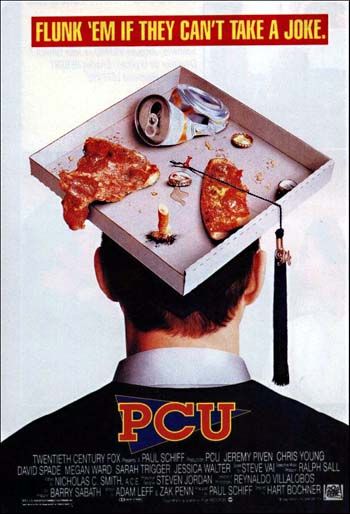 "He's finishing his senior thesis. Pigman is trying to prove the Caine-Hackman theory. No matter what time it is, 24 hours a day, you can find a Michael Caine or Gene Hackman movie playing on TV." —Droz, PCU, 1994
"We're consumers. We are by-products of a lifestyle obsession. Murder, crime, poverty, these things don't concern me. What concerns me are celebrity magazines, television with 500 channels, some guy's name on my underwear. Rogaine, Viagra, Olestra." —Tyler Durden, Fight Club, 1999
"The Matrix is everywhere. It is all around us. Even now, in this very room. You can see it when you look out your window or when you turn on your television. You can feel it when you go to work . . . when you go to church . . . when you pay your taxes. It is the world that has been pulled over your eyes to blind you from the truth." —Morpheus, The Matrix, 1999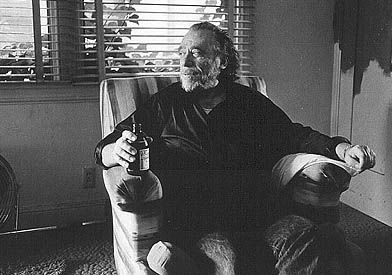 "We got cable TV here, and the first thing we switched on happened to be 'Eraserhead.' I said, 'Oh, this cable TV has opened up a whole new world. We're gonna be sitting in front of this thing for centuries. What next?' So starting with 'Eraserhead' we sit here, click, click, click—nothing." —Charles Bukowski, Film Comment interview, 1987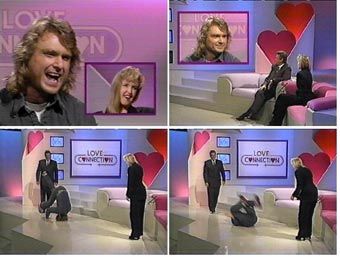 "I can't watch TV longer than five minutes without praying for nuclear holocaust. Really. On my hands and knees, wishing it upon every one of you. That's how much I love TV. Think it's great. I watched 'The Love Connection.' That's gotta be the most depressing show I've ever seen in my life. Adult human beings on national television, groveling for dates. Have some self-respect: stay home and jerk off, man. Guys, buy a Hustler, toss off a load, go about your fucking day, all right? Have some dignity." —Bill Hicks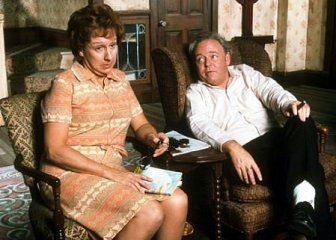 "I hate entertainment. Entertainment is a thing of the past, now we got television." —Archie Bunker, "All in the Family"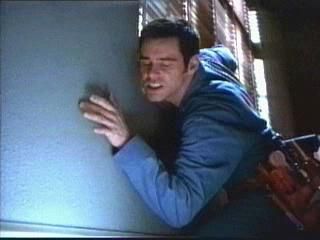 The future is now! Soon every American home will integrate their television, phone and computer. You'll be able to visit the Louvre on one channel, or watch female wrestling on another. You can do your shopping at home, or play Mortal Kombat with a friend from Vietnam. There's no end to the possibilities!" —Chip Douglas, The Cable Guy, 1996
"There are 400,000 words in the English language, and there are seven you can't say on television. What a ratio that is! 399,993 . . . to seven. They must really be baaaad. They must be OUTRAGEOUS to be separated from a group that large. 'All of you words over here, you seven . . . baaaad words.' That's what they told us, right? 'That's a bad word!' Awwww. No bad words. Bad thoughts. Bad intentions, and wooooords. You know the seven, don't ya? That you can't say on TV? Shit, piss, fuck, cunt, cocksucker, motherfucker and tits. Huh? Those are the heavy seven. Those are the words that'll infect your soul, curve your spine, and keep the country from winning the war. Shit, piss, fuck, cunt, cocksucker, motherfucker and tits, wow! And tits doesn't even belong on the list! It seems like such a friendly word. Sounds like a nickname. 'Hey Tits, come here man! Tits! Meet my friend Toots. Toots, Tits. Tits, Toots.' Sounds like a snack . . . oh yeah, it is. Right. But I don't mean your sexist snack, I mean new Nabisco Tits. Corn Tits n' Sesame Tits n' Cheese Tits . . . Tater Tits. Bet you can't eat just one!" —George Carlin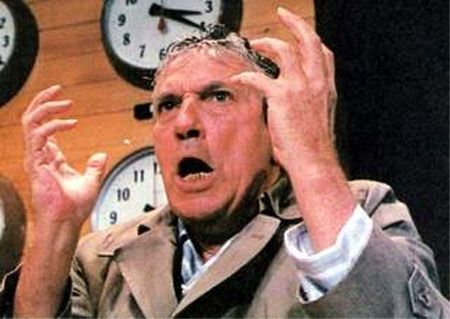 "Listen to me! Television is not truth. Television's a goddamn amusement park. Television is a circus, a carnival, a traveling troupe of acrobats, storytellers, dancers, singers, jugglers, sideshow freaks, lion tamers and football players. We're in the boredom-killing business. So if you want the truth, go to God. Go to your gurus. Go to yourselves, because that's the only place you're going to find any real truth. But, man, you're never gonna get any truth from us. We'll tell you anything you wanna hear. We lie like hell. We'll tell you that Kojak always gets the killer and that nobody ever gets cancer at Archie Bunker's house. And no matter how much trouble the hero is in, don't worry. Just look at your watch. At the end of the hour, he's gonna win. We'll tell you any shit you want to hear. We deal in illusions, man. None of it is true! But you people sit there day after day, night after night, all ages, colors, creeds. We're all you know. You're beginning to believe the illusions we're spinning here. You're beginning to think that the tube is reality and that your own lives are unreal. You do whatever the tube tells you. You dress like the tube. You eat like the tube. You raise your children like the tube. You even think like the tube. This is mass madness you maniacs! In God's name you people are the real thing, WE are the illusion!" —Howard Beale, Network, 1976
---
---
© 2018 Chinaski, Foley &amp Associates