Top 10 Best Job Interview Scenes in the Movies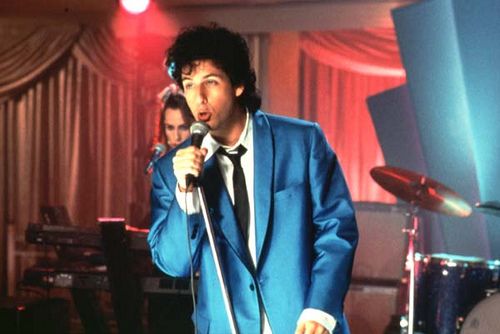 —"Do you have any experience?"
—"No, sir, I have no experience but I'm a big fan of money. I like it, I use it, I have a little. I keep it in a jar on top of my refrigerator. I'd like to put more in that jar. That's where you come in."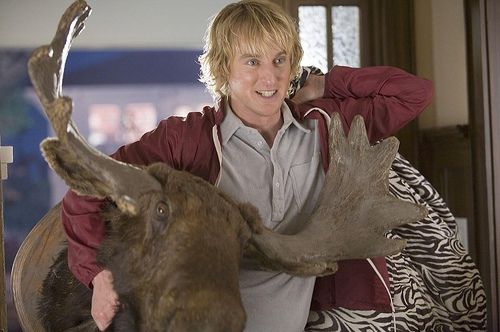 —"I'm a people person, very personable. I absolutely insist on enjoying life. Not so task-oriented. Not a work horse. If you're looking for a Clydesdale I'm probably not your man. Like I don't live to work, it's the other way around. I work to live. Incidentally, what's your policy on Columbus Day?"
—"We work."
—"Really? The guy discovered the new world. I'm afraid to even ask about Victory Over Japan Day."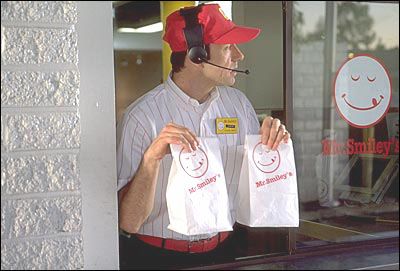 —"I don't think you'd fit in here."
—"I have fast food experience."
—"Yeah, like 20 years ago!"
—"Well, I'm sure there have been amazing technological advances in the industry, but surely you must have some sort of training program. It seems unfair to presume I won't be able to learn."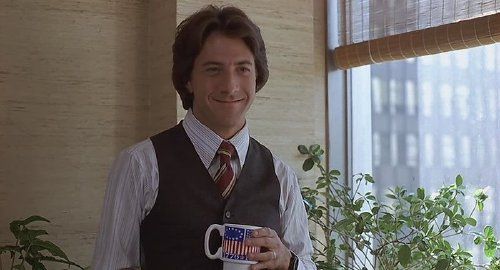 "This is a one day offer. You saw my book, you know I can handle the work. You're gonna have to let me know today, not at the end of the holidays. If you want me, make a decision right now."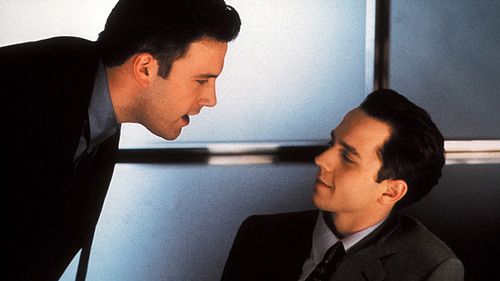 "Okay, here's the deal, I'm not here to waste your time. Okay, I certainly hope you're not here to waste mine, so I'm gonna keep this short. Become an employee of this firm, you will make your first million within three years. Okay, I'm gonna repeat that, you will make a million dollars, within three years of your first day of employment at J.T. Marlin. There's no question as to whether you become a millionaire working here. The only question is, how many times over. You think I'm joking . . . I am not joking. I am a millionaire. It's a weird thing to hear, right? Let me tell ya, it's a weird thing to say: I am a fucking millionaire. And guess how old I am . . . 27, you know what that makes me here? A fucking senior citizen. This firm is entirely comprised of people your age, not mine. Lucky for me, I happen to be very fuckin' good at my job or I'd be out of one. You guys are the new blood. You are the future swinging dicks of this firm. Now you all look money hungry and that's good. Anybody who tells you that money is the root of all evil, doesn't fucking have any. They say money can't buy happiness. Look at the fucking smile on my face! Ear to ear baby! You want details, fine. I drive a Ferrari 355 Cabriolet . . . I have a ridiculous house at the South Fork. I have every toy you could possibly imagine. And best of all, I am liquid. So now you know what's possible, let me tell you what's required. You are required to work your fucking ass off at this firm. We want winners here, not pikers. A piker walks at the bell. A Piker asks how much vacation time you get in the first year. Vacation time? People come to work at this firm for one reason, to become filthy rich, that's it. We're not here to make friends, we're not saving the fucking manatees here guys. You want vacation time, go teach third grade at a public school."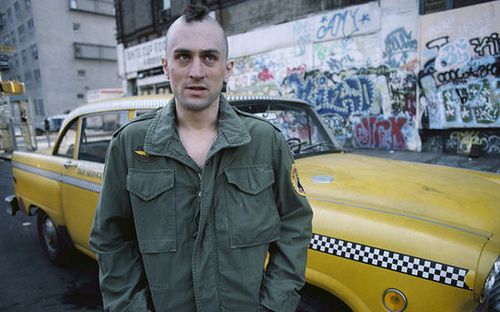 —"Wanna work uptown nights? South Bronx? Harlem?"
—"I'll work anytime, anywhere."
—"Will you work Jewish holidays?"
—"Anytime, anywhere."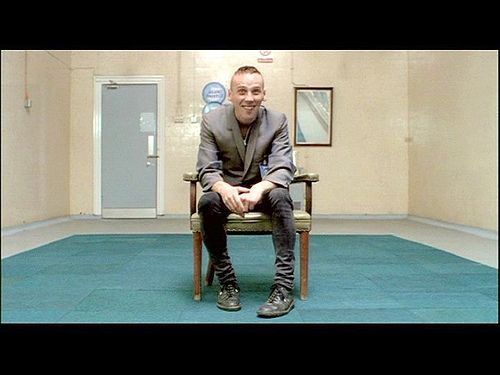 —"Mr. Murphy, do you mean that you lied on your application?"
—"No! Uh. Yes. Only to get my foot in the door. Showing initiative and that like."
—"But you were referred here by the department of employment, there was no need for you to get your 'foot in the door,' as you put it."
—"Ehhh . . . cool. Whatever you say. I'm sorry. You're the man. The dude in the chair."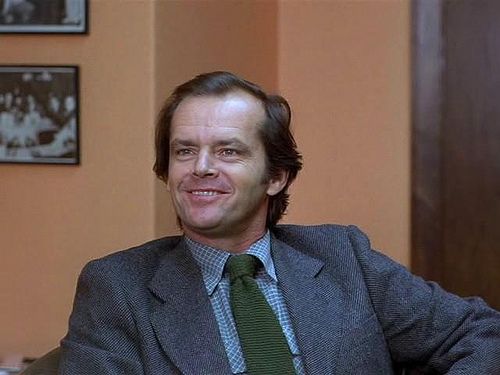 —"Well, uh, my predecessor in this job, hired a man named Charles Grady as the winter caretaker. And he came up here with his wife and two little girls, I think about eight and 10. And he had a good employment record, good references and from what I've been told, I mean he seemed like a completely normal individual. But at some point during the winter, he must have suffered some kind of complete mental breakdown. He ran amuck, and uh, killed his family with an axe. Stacked 'em neatly in one of the rooms in of the West Wing, and uh, then he, uh, he put, uh, both barrels of a shotgun in his mouth. Police, uh, they thought that was what the old-timers used to call cabin fever. Kind of claustrophobic reaction which can occur when people are shut in together over long periods of time."
—"Well, that is, uh, quite a story."
"Why shouldn't I work for the NSA? That's a tough one, but I'll give it a shot. Say I'm working at NSA. Somebody puts a code on my desk, something nobody else can break. So I take a shot at it and maybe I break it. And I'm real happy with myself because I did my job well. But maybe that code was the location of some rebel army in North Africa or the Middle East. Once they have that location, they bomb the village where the rebels were hiding and 1,500 people I never had a problem with get killed. Now the politicians are saying, 'Send in the marines to secure the area' because they don't give a shit. It won't be their kid over there, getting shot. Just like it wasn't them when their number was called because they were pulling a tour in the National Guard. It'll be some guy from Southie taking shrapnel in the ass. And he comes home to find that the plant he used to work at got exported to the country he just got back from. And the guy who put the shrapnel in his ass got his old job, because he'll work for 15 cents a day and no bathroom breaks. Meanwhile my buddy from Southie realizes the only reason he was over there was so we could install a government that would sell us oil at a good price. And of course the oil companies used the skirmish to scare up oil prices so they could turn a quick buck. A cute little ancillary benefit for them but it ain't helping my buddy at 250 a gallon. And naturally they're taking their sweet time bringing the oil back and maybe even took the liberty of hiring an alcoholic skipper who likes to drink martinis and play slalom with the icebergs, and it ain't too long until he hits one, spills the oil and kills all the sea life in the North Atlantic. So my buddy's out of work and he can't afford to drive, so he's got to walk to the job interviews, which sucks because the shrapnel in his ass is giving him chronic hemorrhoids. And meanwhile he's starving because every time he tries to get a bite to eat the only blue plate special they're serving is North Atlantic scrod with Quaker State. So what do I think? I'm holding out for something better. Why not just shoot my buddy, take his job and give it to his sworn enemy, hike up gas prices, bomb a village, club a baby seal, hit the hash pipe and join the National Guard? I could be elected president."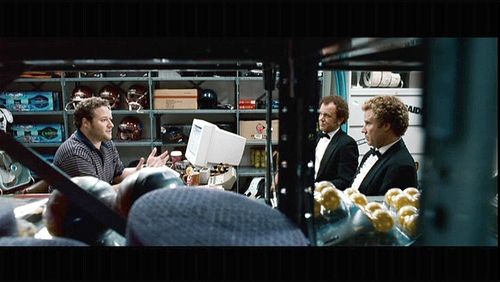 —"Was that a fart?"
—"I don't know."
—"I can taste it. On my tongue."
—"Okay, I'll be honest with you. I did fart."
—"Is that onion? Onion and . . . Onion and ketchup. It stinks. And this is a small room . . . Okay, now the tuxedos seem kind of fucked up."
---
---
© 2018 Chinaski, Foley &amp Associates