Top 10 Extremely Low Budget Slasher Films of the '80s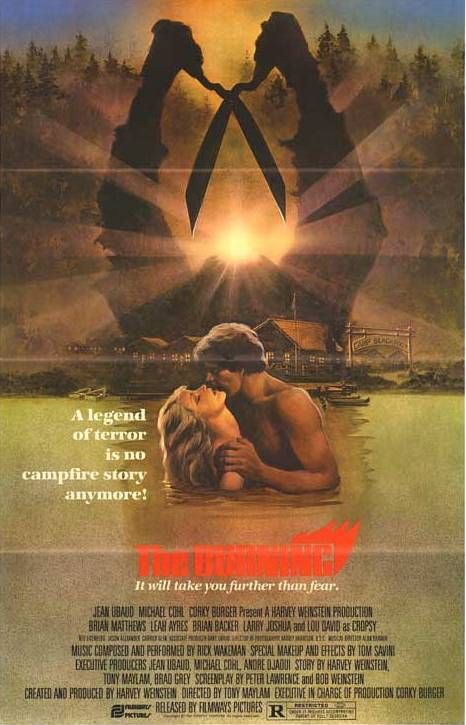 "Man, this guy is so burned, he's cooked! A fucking Big Mac, overdone!" Film starts with a prank gone wrong—a group of campers accidentally burns the cruel, alcoholic caretaker (nicknamed "Cropsy" for his love of a pair of gardening shears), leaving him horribly disfigured (at "Camp Blackfoot"—get it?). This poor dude spends the next five years in a hospital and then they release him to the streets. The first thing Cropsy does is follow one of the ugliest prostitutes in movie history up to her apartment where he dispatches her with a pair of scissors and then makes his way back to the woods to wreak vengeance upon a group of campers with his favorite pair of gardening shears. What makes The Burning notable is the appearance of some young actors who would go on and do significantly bigger and better things such as Jason Alexander, Holly Hunter and Fisher Stevens. In addition, look for Brian Backer, the dopey kid who starred as Mark "Rat" Ratner in Fast Times at Ridgemont High. It was also one of the first films to be produced by Harvey and Bob Weinstein of the newly created Miramax Films. Oh yeah, the soundtrack even features a score by famous English keyboardist Rick Wakeman and includes songs with such amusing titles as "Variations on the Fire," "Shear Terror" and "Doin' It." Finally, if you are totally desperate and depraved, The Burning offers a couple of full frontal nudity shots featuring some really hairy bush (this was filmed in 1981, remember!). And what the hell ever happened to Carrick Glenn? She just about steals the entire movie with a hot shower scene!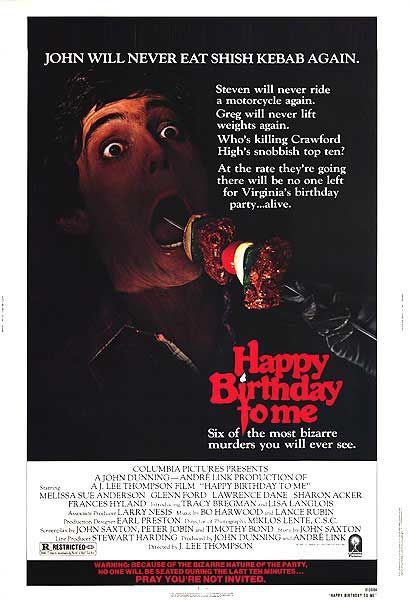 "It'll be a killer party!" Inept Canadian slasher film is primarily remembered for starring Melissa Sue Anderson, best known for her stint as "Mary Ingalls" in "Little House on the Prairie." Believe it or not, Glen Ford (Gilda, The Big Heat) also stars in this steaming pile of shit.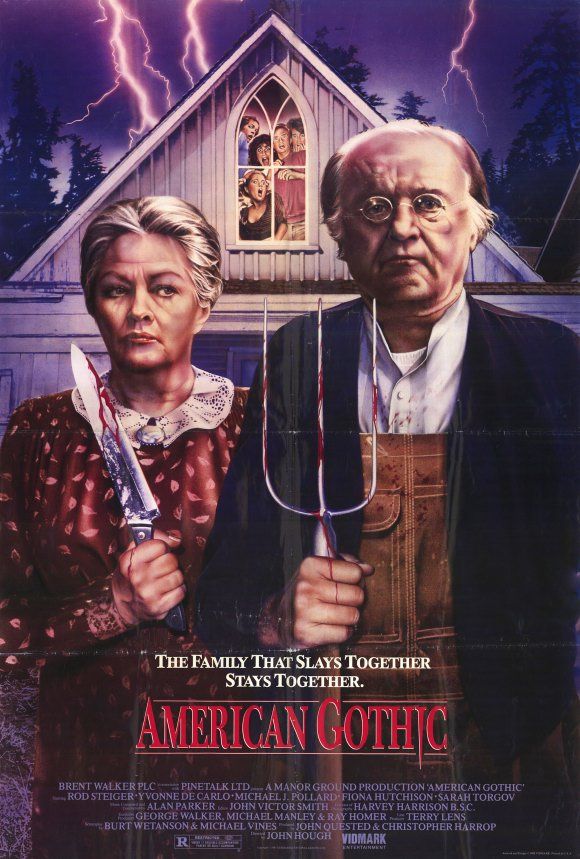 "The family that slays together stays together." Great cast totally wasted, stars Rod Steiger as Pa, Yvonne De Carlo as Ma, Michael J. Pollard as Woody, William Hootkins as Teddy and Janet Wright as Fanny. Avoid like the plague . . .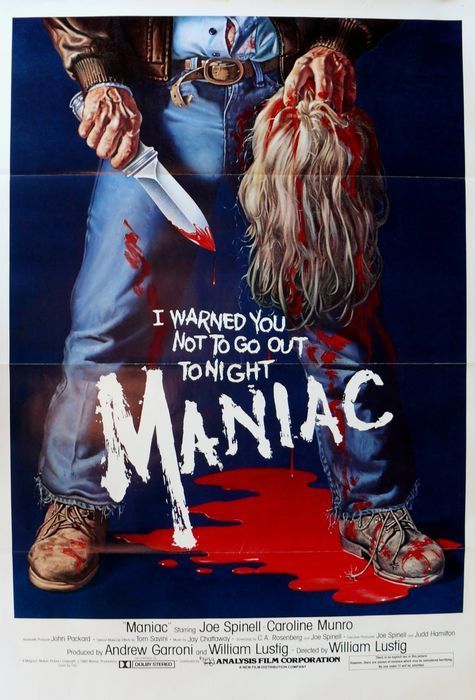 "I warned you not to go out tonight . . ." Maniac is notable as one of the handful of movies late film critic Gene Siskel admitted to walking out on in total disgust.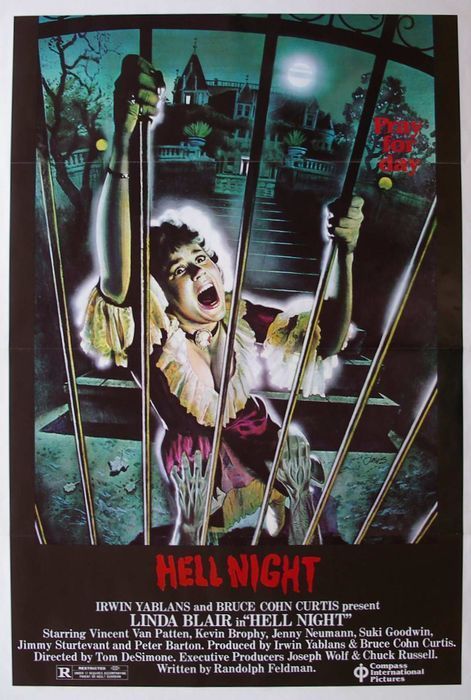 "If you weren't screaming and we weren't screaming, then someone is trying to mindfuck us here."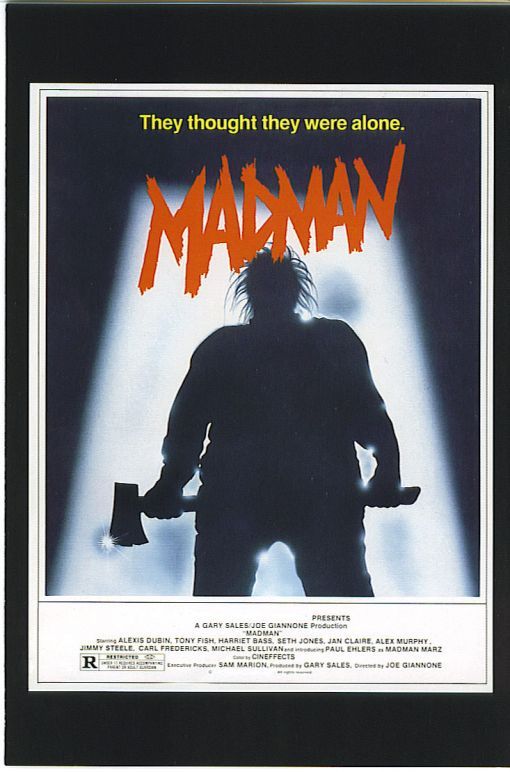 "They thought they were alone . . ."
"What did you expect, a Holiday Inn?"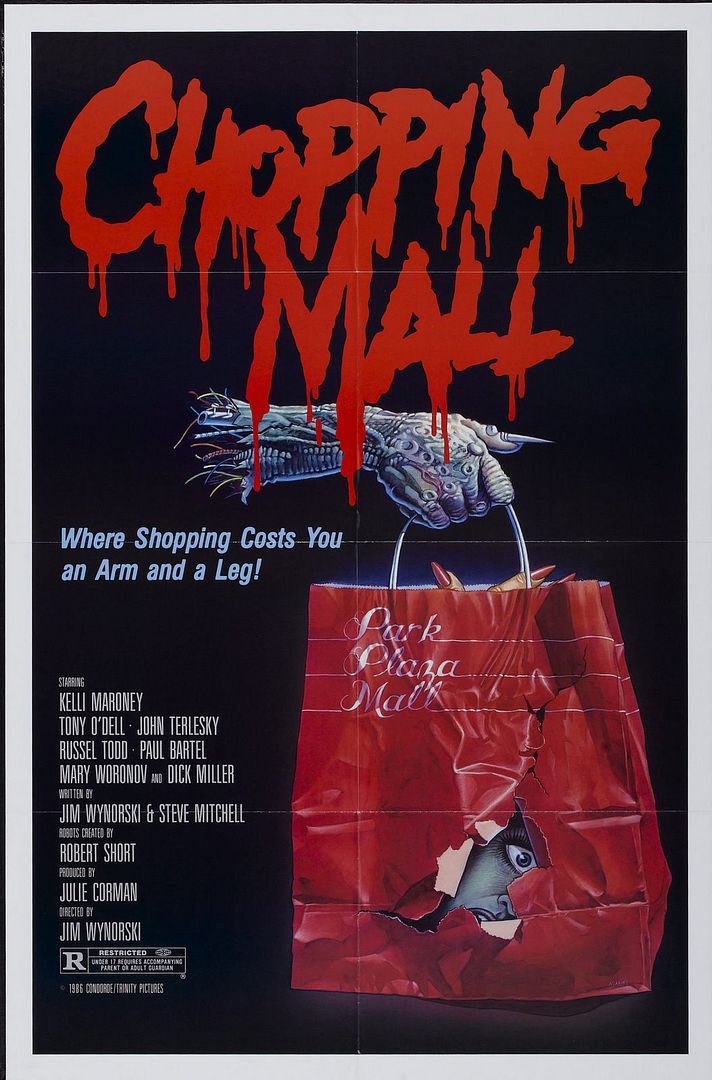 "It's not you, Ferdy. I'm just not used to being chased around a mall in the middle of the night by killer robots."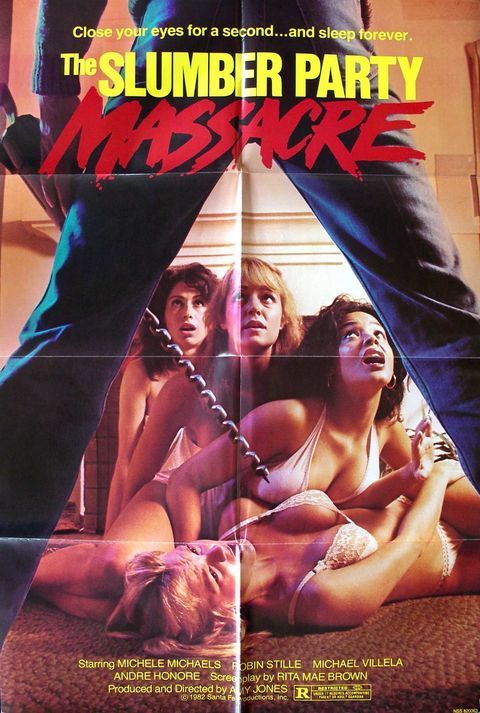 "Close your eyes for a second . . . and sleep forever."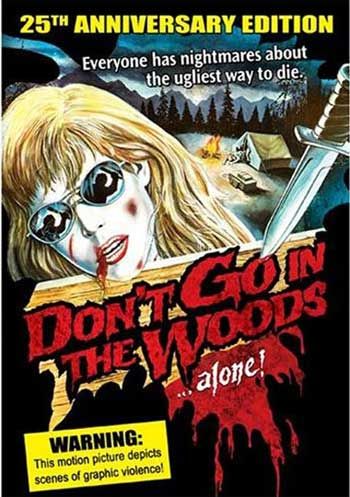 "Everyone has nightmares about the ugliest way to die!" A deranged woodsman stalks a group of campers. The plot includes an obnoxious guy in a wheelchair being pushed down the side of a mountain. It's the best scene in the movie. A "classic" cheapie horror flick that goes down well with a 12-pack of beer. The production costs on this piece of crap, which was filmed in Utah, couldn't have run over $1,000. Rent it at your own risk (if you can find the damn thing!).

Top 10 List Courtesy of Art Spackle
© 2018 Chinaski, Foley &amp Associates