Weekend in Aintry! Top 10 Things You Didn't Know About Deliverance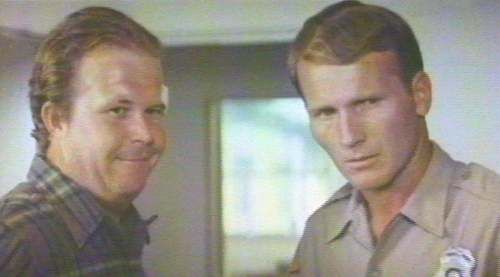 Believe it or not, there is an urban legend that Ed O'Neill—yes, Al Bundy from "Married . . . With Children"—appears briefly (and uncredited!) as a deputy in the hospital scene near the end of the film. His only line: "No, we're still waiting for him to come around." [Editor's Note: After further research, it appears likely that this actor is NOT Ed O'Neill! Great rumor though!]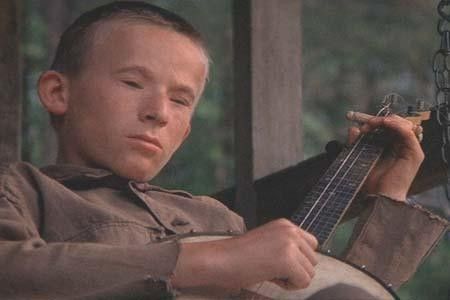 "Talk about genetic deficiencies. Isn't that pitiful?" The most famous local used in the film was Billy Redden, the "retarded" banjo player listed as "Lonny" in the credits. According to Deliverance author James Dickey's son, Christopher, Redden (who DID NOT have an intellectual disability) couldn't even fake the banjo playing and "the scene was set up with Billy sitting on a kind of swinging bench, and another boy hidden beneath it, whose left hand up Billy's sleeve was faking the fingerwork for the camera." The hit song, "Dueling Banjos," was actually derived from a '50s banjo tune called "Feudin' Banjos" by Arthur "Guitar Boogie" Smith. In fact, Smith eventually sued the filmmakers and was awarded royalties.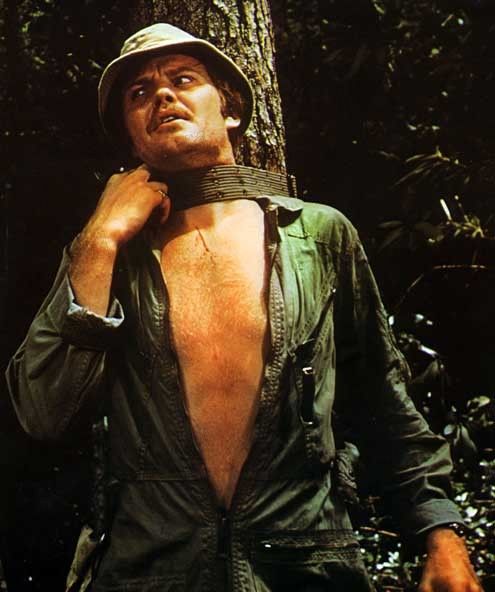 In the book 1001 Things Everyone Should Know About the South by John Shelton Reed, Deliverance is listed under the category of "Best Vicious Redneck Movie."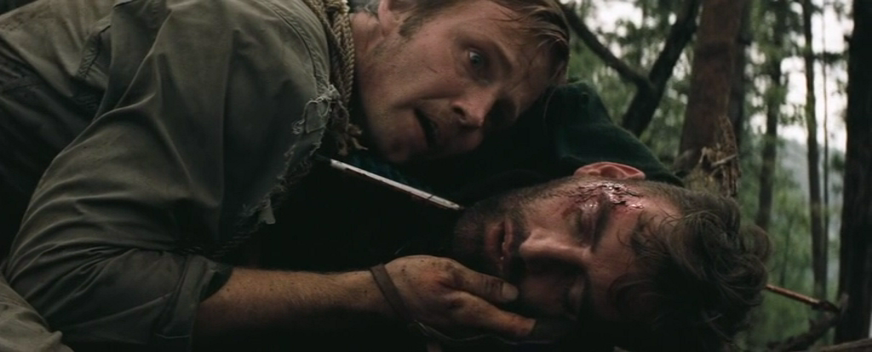 According to Deliverance author James Dickey, the studio executives at Warner Brothers didn't exactly trust his screenwriting abilities: "One of them suggested that instead of four men making that boat trip, we could have two guys and their wives; then we could get some sex out of it. The next guy said we should have one married couple and one guy with his girlfriend; then we could get some illicit sex out of it. Another guy said the hillbillies should be Negroes so we could inject the race issue, and another said they should be drug-crazed hippies. The best one was the guy who suggested that we replace the hillbillies with Martians."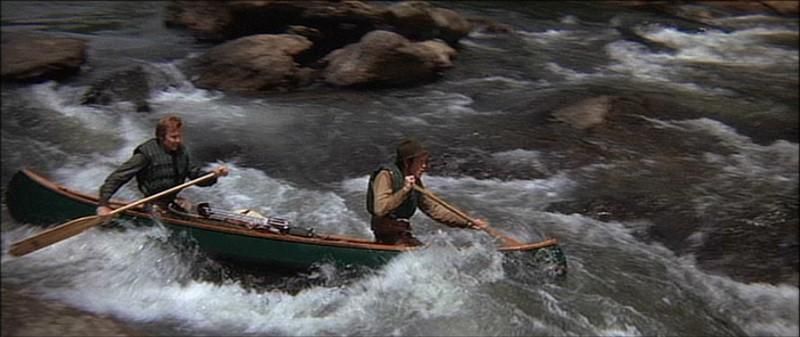 Even though Deliverance was a hit with most critics, Variety had this to say: "Deliverance can be considered a stark, uncompromising showdown between basic survival instincts against the character pretensions of a mannered and material society. Unfortunately for [Director] John Boorman's heavy film of James Dickey's first novel, it can just as easily be argued as a virile, mountain country transposition of nihilistic, specious philosophizing which exploits rather than explores its moments of violent drama."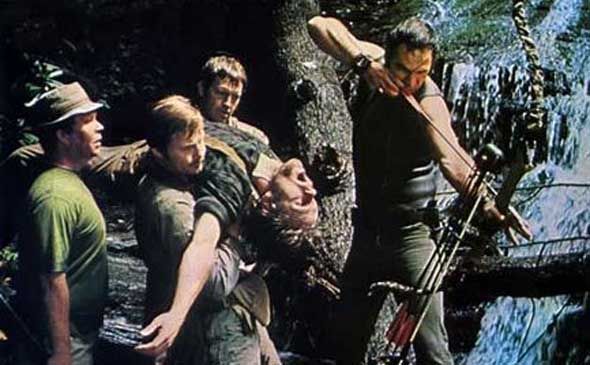 Charlton Heston, Jimmy Stewart, Warren Beatty, George C. Scott and Henry Fonda were all considered for the role of Lewis. Robert Redford, Jack Nicholson and Marlon Brando were considered for the role of Ed. Deliverance author James Dickey wanted Gene Hackman as Ed. Director John Boorman's son, Charley, played Ed's son in the movie, while Ned Beatty's wife, Belinda, played Ed's wife. Dickey appears in a cameo as the sheriff.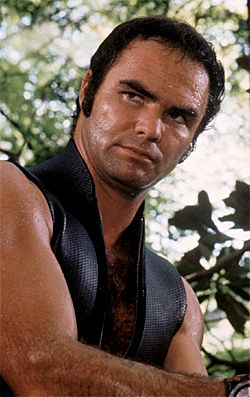 "I've never been insured in my life. I don't believe in insurance. There's no risk." Burt Reynolds foolishly insisted doing his own stunts and injured himself after going headfirst over a waterfall. Reynolds asked Director John Boorman how the stunt looked. "Like a dummy going over a waterfall," replied the director.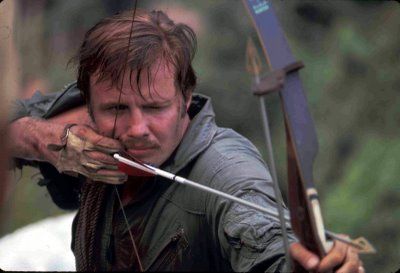 The deer used in the scene where Ed goes hunting with his bow and arrow was so heavily tranquilized that it overdosed and died on the set.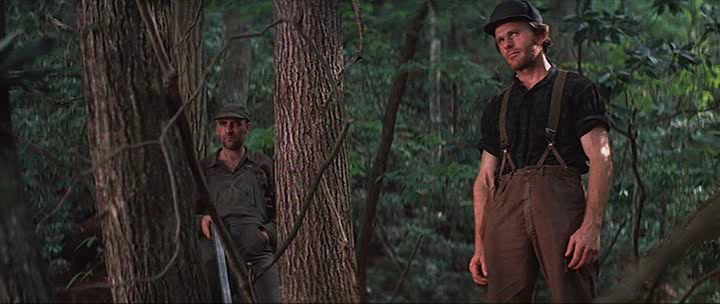 "This river don't go to Aintry. You done taken a wrong turn." Toothless Herbert "Cowboy" Coward, a veteran of Wild West Shows, and Billy McKinney, a Los Angeles tree surgeon,  portrayed the two hillbillies. McKinney later played a ruthless Union officer in Clint Eastwood's The Outlaw Josey Wales. Coward had once performed with Burt Reynolds at the "Ghost Town in the Sky" theme park in Maggie Valley, North Carolina.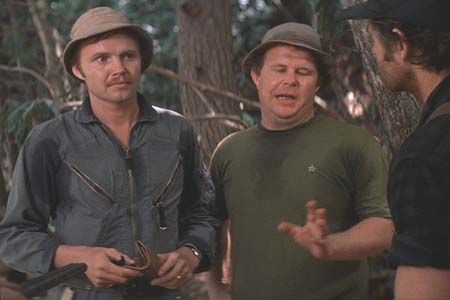 "I bet you can squeal like a pig . . . Wheeeee! . . . Wheeeee! . . . Wheeeee!" The "squeal like a pig" scene was filmed in one take, a good thing since actor Ned Beatty said he wouldn't do it again. To this day, he won't discuss the scene.
---
---
© 2018 Chinaski, Foley &amp Associates