Top 10 Quotes from AMERICAN MOVIE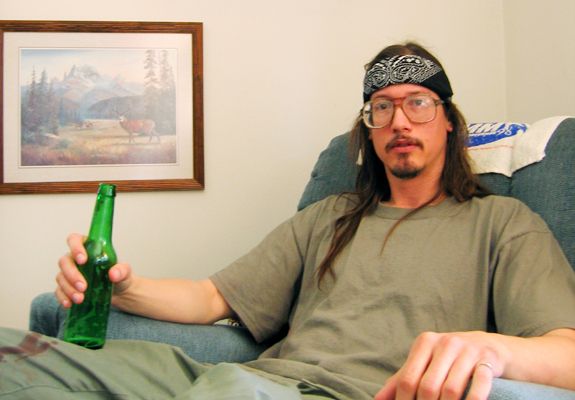 "Man, I got so drunk last night, I was trying to call Morocco. I was trying to get to the Hotel Hilton in Tangier. That's just pathetic man! Is that what you want to do with your life man, suck down peppermint schnapps and try to call Morocco at two o'clock in the morning? That's just senseless."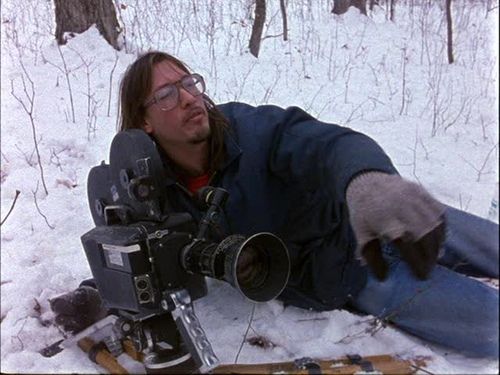 "'Your AT&T Universal Card has arrived' . . . Oh God, kick-fucking-ass, I got a MasterCard! I don't believe it, man. Life is kinda cool sometimes."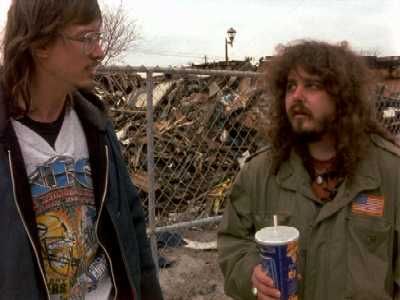 —"Do you think this is a little bit cathartic for you?"
—"Uh, very cathartic, Mark."
—"Do you know what cathartic means?"
—"No."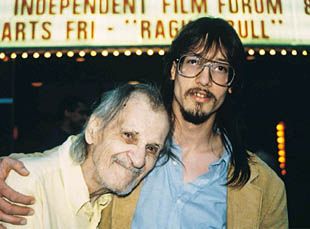 —"Now when you go in the grave, and you're just laying there in the casket—the last hurrah, the final goodbye —what are you gonna think about, Bill? Huh?"
—"You tell me."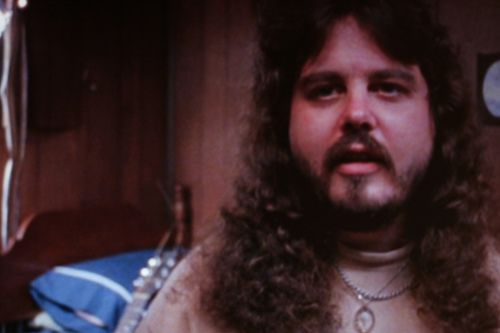 —"They're making a mockery of my words, man. This whole thing is turning out to be a theatrical mockery. You understand that, Mike?"
—"No."
—"Well, you will."
"Okay, so I'm at this party, all right, and I have three hits of acid. So I drop one, and the next thing I know, I'm on the ground. So she dragged me onto her lawn, and then her grandmother came home and said I had to go to the hospital. So I woke up in the hospital and searched my pockets for the other two hits of acid because I wanted to drop them there. But they were gone because they had taken them from me. And they told me that it was just some blotter paper with some acid on it, and they told me I was gonna die. But they just kept me in there for a month, then told me I was the worst case they had ever seen, and let me go. Yeah. I've got a million stories like that."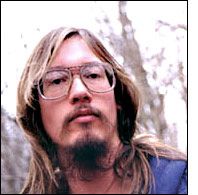 "I was a failure. I was a failure, I get very sad and depressed about it and I can't be that no more. I really feel like I betrayed myself, big time. I know when I was growing up I had all the potential in the world. Now I'm back to being Mark who has a beer in his hand, thinking about the great American script and the great American movie. This time I cannot fail, I won't fail, it's not in me. You don't get second chances and mess them up; you'd be a fool to. Not just finishing films or in the long run getting some money . . . This time it's most important not to fail, not just to drink and to dream but rather to create and complete."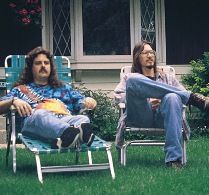 —"Would you buy this movie for $14.95?"
—"Yeah, hell yeah, man."
—"If I can find 3,000 people like you across this country, man, I'm in business."
—"Of course, man, I mean . . . Shit, that's what Rush tickets were."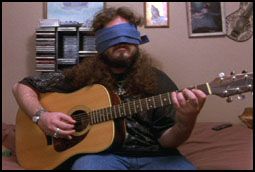 "One day I was partying in my basement and I always used to get, like, pissed off inside cause I would wanna party really heavy and no one else would, ya know? And then all a sudden Mark came over and, uh, either I had a bottle of vodka or he had a bottle of vodka, but anyway we were drinkin' vodka and I was so happy that I found someone who would drink vodka with me, you know? So, um and then, Mark would drink vodka with me all the time. We'd uh, you know, I'd go over there all the time and we'd buy a fifth of vodka and we'd share it, you know, and uh, that really made me happy."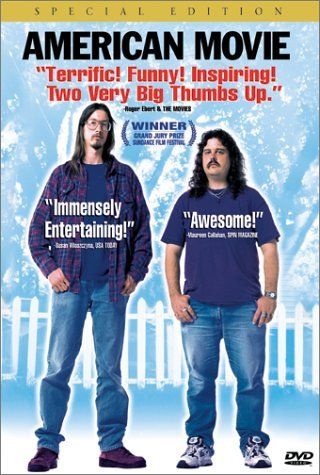 "I was called to the bathroom at the cemetery to take care of something. I walked in the bathroom and in the middle toilet right there . . . somebody didn't shit in the toilet, somebody shat on the toilet. They shat on the wall, they shat on the floor. I had to clean it up, man, but before that, for about 10 to 15 seconds man, I just stared at somebody's shit, man. To be totally honest with you, man, it was a really, really profound moment. Cause I was thinkin', 'I'm 30 years old and in about 10 seconds I gotta start cleaning up somebody's shit, man.'"
---
---
© 2018 Chinaski, Foley &amp Associates