Top 10 Greatest Opening Lines in Movie History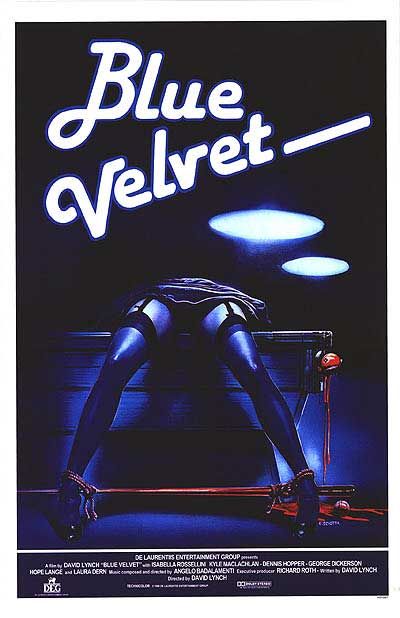 "It's a sunny, woodsy day in Lumberton, so get those chainsaws out . . ."
"As far back as I can remember, I've always wanted to be a gangster."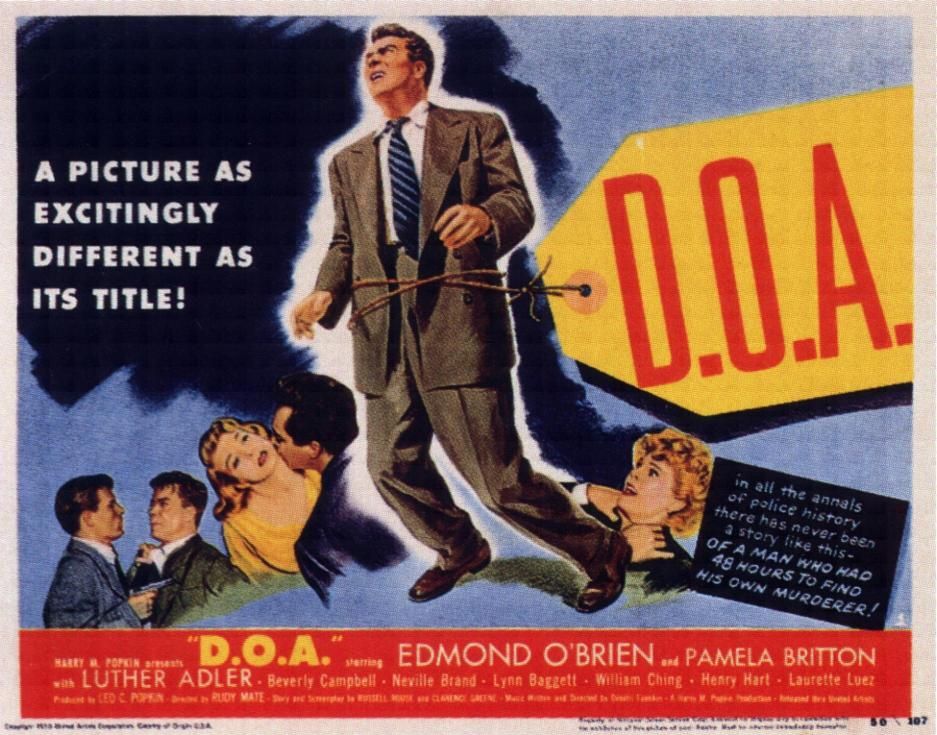 —"Can I help you?"
—I'd like to see the man in charge."
—"In here . . ."
—"I want to report a murder."
—"Sit down. Where was the murder committed?"
—"San Francisco, last night."
—"Who was murdered?"
—"I was."
"There's an old joke. Uh, two elderly women are at a Catskills mountain resort, and one of 'em says: 'Boy, the food at this place is really terrible.' The other one says, 'Yeah, I know, and such small portions.' Well, that's essentially how I feel about life. Full of loneliness and misery and suffering and unhappiness, and it's all over much too quickly. The-the other important joke for me is one that's, uh, usually attributed to Groucho Marx, but I think it appears originally in Freud's Wit and Its Relation to the Unconscious. And it goes like this—I'm paraphrasing: Uh . . . 'I would never wanna belong to any club that would have someone like me for a member.' That's the key joke of my adult life in terms of my relationships with women."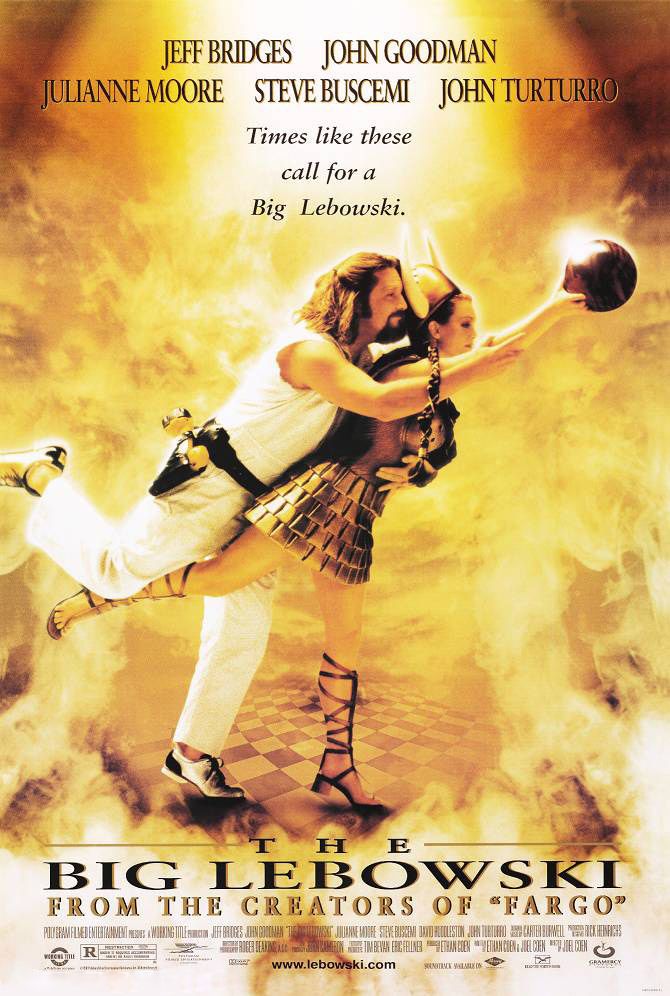 "Way out west there was this fella I wanna tell ya about. Goes by the name of Jeff Lebowski. At least that was the handle his loving parents gave him, but he never had much use for it himself. See, this Lebowski, he called himself 'The Dude.' Now, 'Dude'—there's a name no man would self-apply where I come from. But then there was a lot about the Dude that didn't make a whole lot of sense. And a lot about where he lived, likewise. But then again, maybe that's why I found the place so darned interestin'. See, they call Los Angeles the 'City Of Angels' but I didn't find it to be that, exactly. But I'll allow it as there are some nice folks there. 'Course I ain't never been to London, and I ain't never seen France. And I ain't never seen no queen in her damned undies, so the feller says. But I'll tell you what—after seeing Los Angeles, and this here story I'm about to unfold, well, I guess I seen somethin' every bit as stupefyin' as you'd seen in any of them other places. And in English, too. So I can die with a smile on my face, without feelin' like the good Lord gypped me. Now this here story I'm about to unfold took place in the early '90s—just about the time of our conflict with Sad'm and the I-raqis. I only mention it because sometimes there's a man . . . I won't say a hero, 'cause, what's a hero? Sometimes, there's a man. And I'm talkin' about the Dude here—the Dude from Los Angeles. Sometimes, there's a man, well, he's the man for his time and place. He fits right in there. And that's the Dude. The Dude, from Los Angeles. And even if he's a lazy man—and the Dude was most certainly that. Quite possibly the laziest in all of Los Angeles County, which would place him high in the runnin' for laziest worldwide. Sometimes there's a man, sometimes, there's a man. Well, I lost my train of thought here. But . . . aw, hell. I've done introduced it enough."
"Saigon . . . shit, I'm still only in Saigon . . . Every time I think I'm gonna wake up back in the jungle. When I was home after my first tour, it was worse. I'd wake up and there'd be nothing. I hardly said a word to my wife, until I said 'yes' to a divorce. When I was here, I wanted to be there; when I was there, all I could think of was getting back into the jungle. I'm here a week now . . . waiting for a mission . . . getting softer; every minute I stay in this room, I get weaker, and every minute Charlie squats in the bush, he gets stronger. Each time I looked around, the walls moved in a little tighter."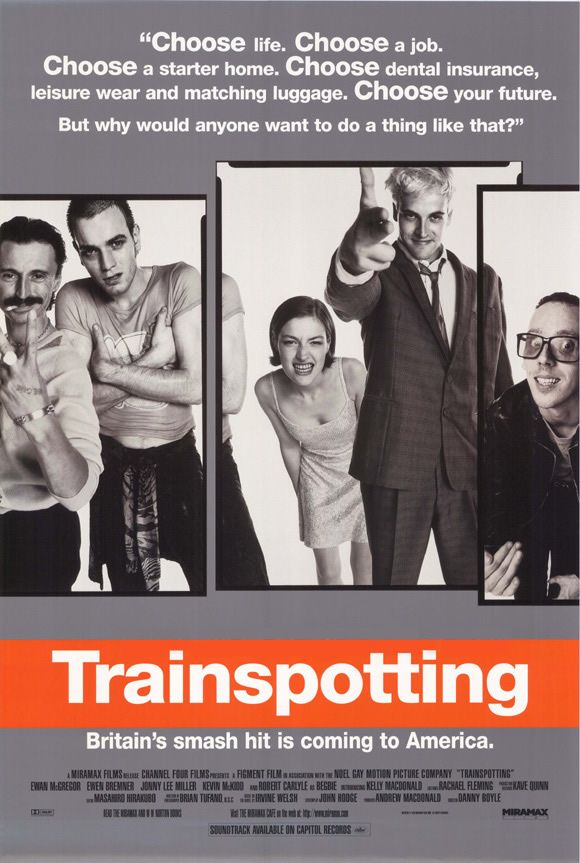 "Choose Life. Choose a job. Choose a career. Choose a family. Choose a fucking big television, choose washing machines, cars, compact disc players and electrical tin openers. Choose good health, low cholesterol and dental insurance. Choose fixed interest mortgage repayments. Choose a starter home. Choose your friends. Choose leisurewear and matching luggage. Choose a three-piece suite on hire purchase in a range of fucking fabrics. Choose DIY and wondering who the fuck you are on Sunday morning. Choose sitting on that couch watching mind-numbing, spirit-crushing game shows, stuffing fucking junk food into your mouth. Choose rotting away at the end of it all, pissing your last in a miserable home, nothing more than an embarrassment to the selfish, fucked up brats you spawned to replace yourselves. Choose your future. Choose life . . . But why would I want to do a thing like that? I chose not to choose life. I chose somethin' else. And the reasons? There are no reasons. Who needs reasons when you've got heroin?"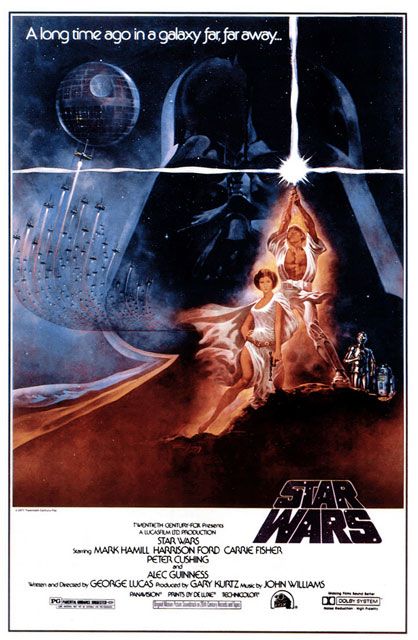 "A long time ago in a galaxy far, far away . . ."
"I believe in America . . ."
---
---
© 2018 Chinaski, Foley &amp Associates