Top 10 Revenge Flicks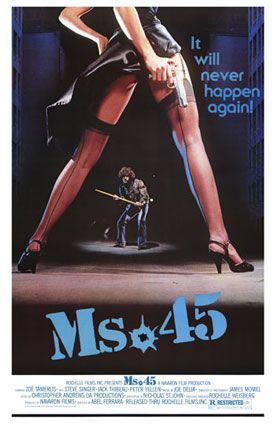 "It Will Never Happen Again!"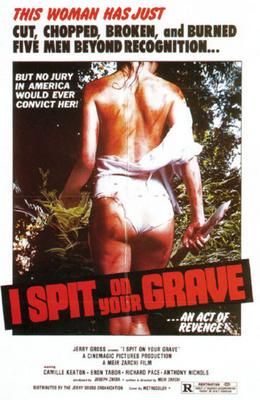 "The Most Controversial Revenge Film Ever Made!" Directed by Meir Zarchi and originally known as Day of the Woman, this notorious revenge flick concerns a writer (Camille Keaton, the grand-niece of Buster Keaton) who travels to a remote cabin in the woods, gets brutally assaulted by a bunch of hillbillies and then exacts her revenge using a series of rather creative methods—including hanging and castration. Critic Roger Ebert condemned I Spit on Your Grave as a "vile bag of garbage" and "an expression of the most diseased and perverted darker human natures." Several countries—including Ireland, Norway, Iceland and Canada—banned the film entirely upon its release.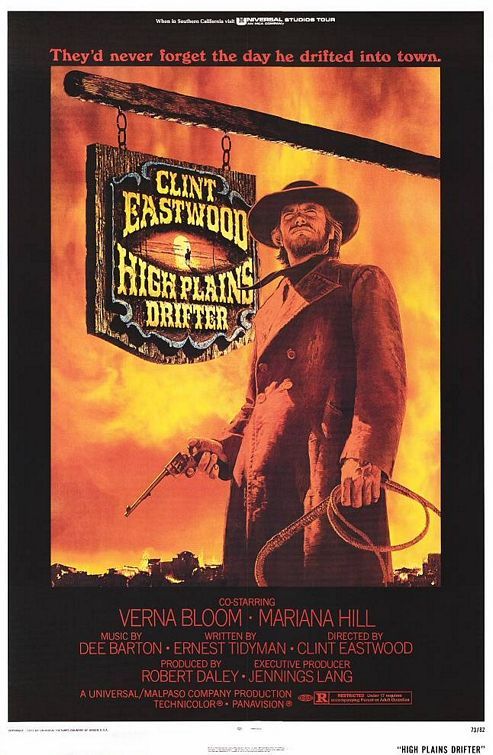 "They say the dead don't rest without a marker of some kind." Directed by and starring Clint Eastwood, this highly entertaining existential Western involves a mysterious stranger who shows up in Lago, Arizona, and prepares the timid townsfolk for the ambush of three outlaws who are on their way to wreak havoc upon the small community. High Plains Drifter also stars Verna Bloom, Billy Curtis (as "Mordecai"), Mitch Ryan and Geoffrey Lewis. According to legend, John Wayne was so outraged about the film's revisionist portrayal of the Old West that he wrote Eastwood an angry letter and vowed never to work with him on a Western. [READ THE FULL REVIEW]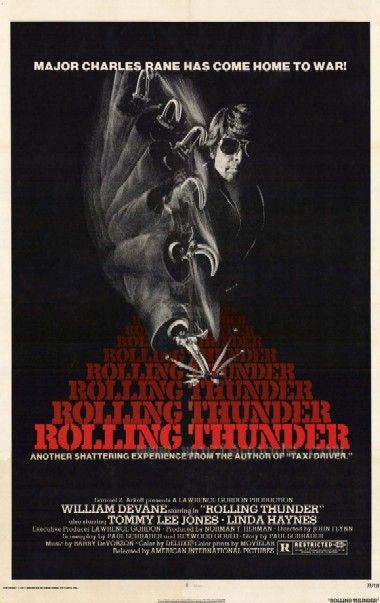 "I had everything worked out but nothing's gone the way I planned." Major Charles Rane (William Devane), a Vietnam War veteran who was a prisoner of war in Hanoi, returns home to a hero's welcome. He is awarded 2,555 silver dollars, one for each day of his captivity (plus one for luck). A gang of ruthless thugs seeking the money terrorizes Rane (forcing his hand down a garbage disposal) and kills his wife and son. After recovering from the attack, Rane enlists his buddy, Corporal Johnny Vohden (Tommy Lee Jones), to help him exact revenge. Directed by John Flynn, Rolling Thunder was scripted by Paul Schrader, who also wrote the screenplays for Taxi Driver (1976) and Raging Bull (1980).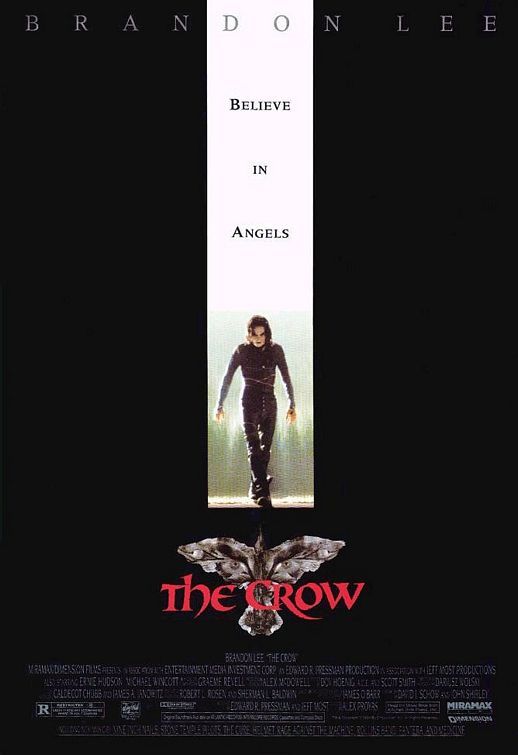 "I have something to give you. I don't want it anymore. Thirty hours of pain all at once, all for you." A rock guitarist named Eric Draven (Brandon Lee, son of martial arts legend, Bruce Lee) and his fiancee are murdered by a gang that includes Tin Tin, Funboy, T-Bird and Skank on Devil's Night (the night before Halloween) in Detroit, Michigan. A crow brings Draven back to life and he sets about exacting revenge for the murders. Directed by Alex Proyas (Dark City), The Crow was based on the comic book series of the same name by James O'Barr. Tragically, Lee was accidentally killed on the set of The Crow under circumstances that remain mysterious to this day (some fans even suspect foul play, while others blame the so-called "Bruce Lee Curse"). The film, which went on to receive generally favorable reviews, was completed using stunt doubles and digital effects.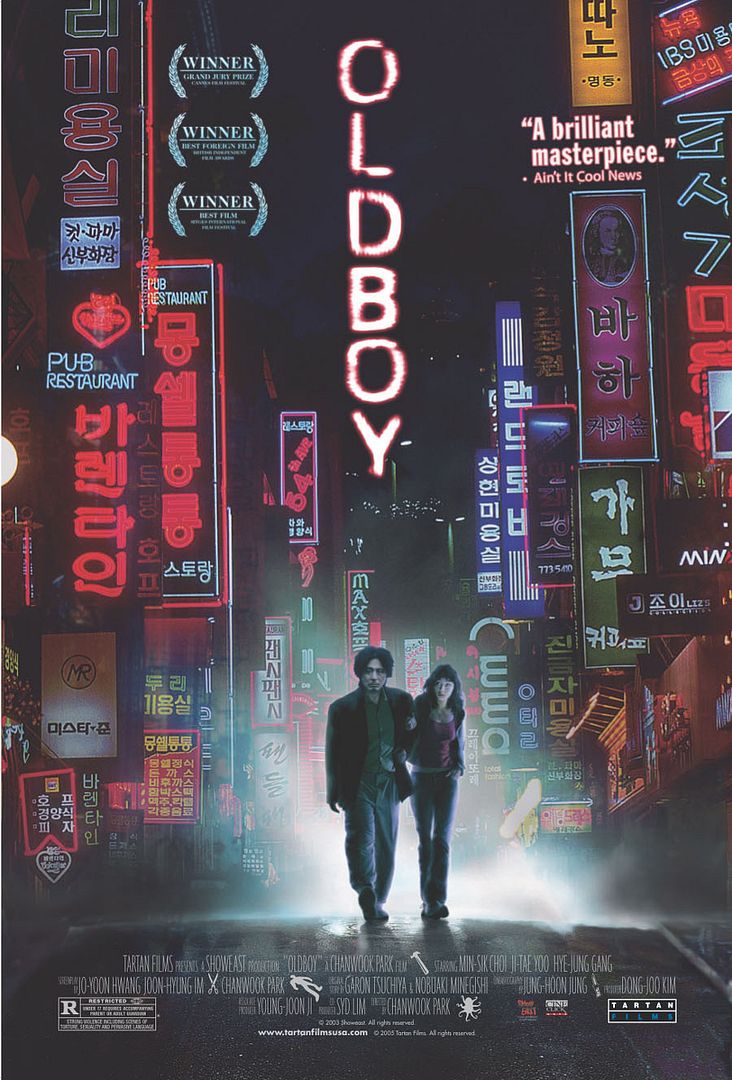 "Even though I'm no more than a monster . . . don't I, too, have the right to live?" Oldboy is one of the sickest, disgusting and most disturbing films of all time. For instance, name another movie where a dude goes to a restaurant and starts chewing on a LIVE octopus! And that just scratches the surface of this South Korean revenge flick that has already achieved cult status. It is truly a fascinating film about a guy (Choi Min-sik) who is kidnapped and imprisoned for 15 years for reasons he doesn't understand. Once he is released, he starts plotting his revenge. Watch Oldboy at your own risk!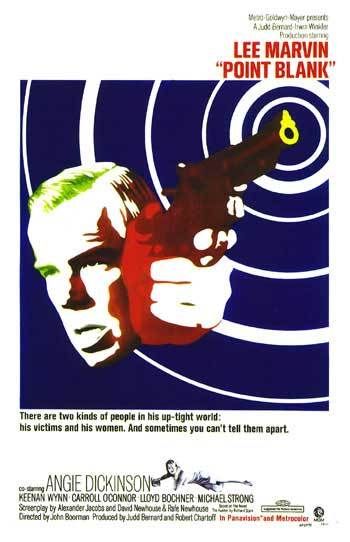 "There are two kinds of people in his up-tight world: his victims and his women. And sometimes you can't tell them apart." Directed by John Boorman (Deliverance), Point Blank stars Lee Marvin as Walker, a gangster who is double-crossed and left for dead during a heist. Point Blank also stars John Vernon, Angie Dickinson, Keenan Wynn and Caroll O'Connor. Parts of Point Blank were filmed at Alcatraz Island. Adapted from a crime thriller novel called The Hunter (1962) by Donald E. Westlake (under the pseudonym Richard Stark), Point Blank was remade as Payback (starring Mel Gibson) in 1999. [READ THE FULL REVIEW]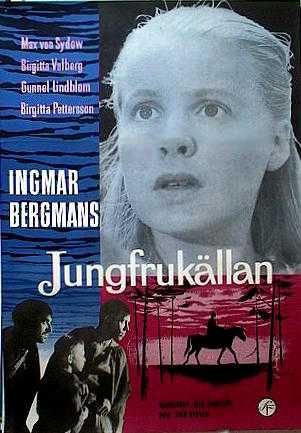 "You see it, God. You see it. The innocent child's death, and my revenge. You allowed it. I don't understand You. I don't understand You. Yet, I still ask your forgiveness. I know no other way to live." Directed by Ingmar Bergman, The Virgin Spring (Jungfrukällan) concerns a father's revenge for the brutal rape and murder of his daughter in medieval Sweden. The Virgin Spring, which starred Max von Sydow and Birgitta Valberg, won an Academy Award for Best Foreign Language Film. Wes Craven's over-the-top, sadistic, revenge-fantasy flick, The Last House on the Left (1972), was reportedly inspired by The Virgin Spring.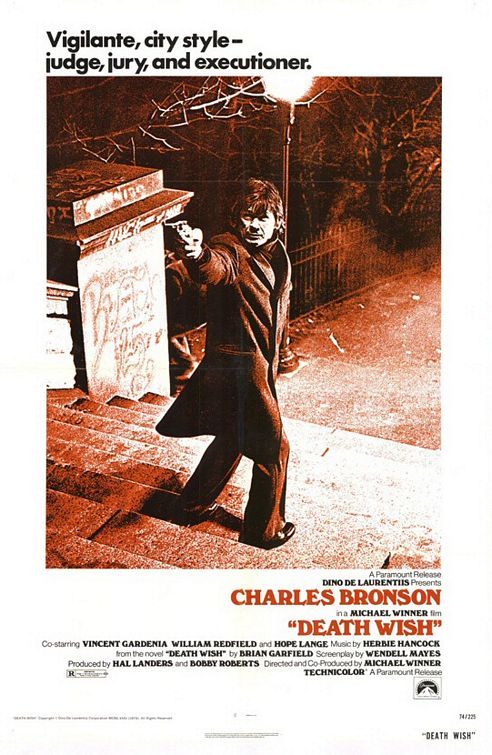 "What do you call people who, when they're faced with a condition or fear, do nothing about it, they just run and hide?" Charles Bronson stars as Paul Kersey, a mild-mannered architect turned vigilante after the murder of his wife and rape of his daughter by a gang of thugs. Several actors were offered the role of Kersey before Bronson was hired including Steve McQueen, Frank Sinatra, Clint Eastwood and Jack Lemmon. Believe it or not, Jeff Goldblum made his film debut in Death Wish as "Freak #1." Herbie Hancock produced and composed the original score for the film. Death Wish was followed by four inferior sequels: Death Wish II (1982), Death Wish 3 (1985), Death Wish 4: The Crackdown (1987) and Death Wish V: The Face of Death (1994). Watch any of those at your own risk!
"The future don't matter to us. Nothing matters now . . . not the land, not the money, not the woman. I came here to see you. 'Cause I know that now, you'll tell me what you're after." A true Western epic from director Sergio Leone, Once Upon a Time in the West (C'era una volta il West) stars Charles Bronson as a mysterious stranger ("Harmonica"), Henry Fonda (cast against type as blue-eyed villian, Frank), Jason Robards (as the likable outlaw Cheyenne) and Claudia Cardinale (as the beautiful Jill McBain). Once Upon a Time in the West is punctuated by an incredibly powerful Ennio Morricone score.
---
---
© 2018 Chinaski, Foley &amp Associates