Top 10 Banned Films of the 20th Century
Notable for bringing sex to the Western genre, Howard Hughes' The Outlaw was shelved for years before finally receiving approval by the Hollywood Production Code Administration. The whole controversial production seems to have gone forward for one reason: To showcase actress Jane Russell's magnificent breasts. The film's slogan was "What are the two biggest reasons for Jane Russell's success?" During filming, Hughes once commented, "We're not getting enough production from Jane's breasts." In her memorable screen debut, Russell portrayed "Rio McDonald." Oh yeah, The Outlaw also starrred Walter Huston (The Treasure of the Sierra Madre), Thomas Mitchell (It's a Wonderful Life) and Jack Buetel as "Billy the Kid." [READ THE FULL REVIEW]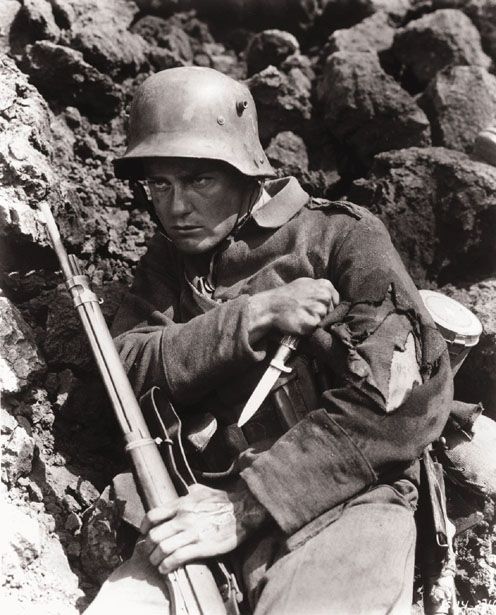 Directed by Lewis Milestone, All Quiet on the Western Front was based on the critically acclaimed Erich Maria Remarque novel, Im Westen nichts Neues, and starred Lew Ayres as the disillusioned soldier, Paul Baumer. The film, which won an Academy Award for Best Picture, was eventually banned in Germany due to its anti-war theme: "You still think it's beautiful to die for your country. The first bombardment taught us better. When it comes to dying for country, it's better not to die at all." However, during the film's brief run in Germany, the Nazis released rats into the theaters to scare off movie patrons. All Quiet on the Western Front was also banned in Italy until 1956.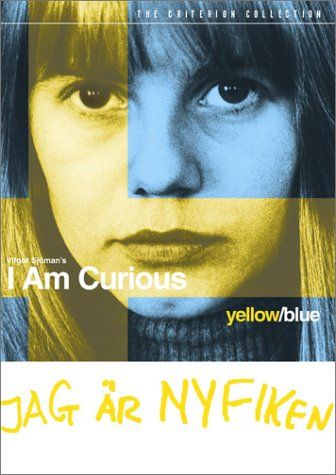 Banned in Massachusetts for being pornographic, this notorious Swedish film (Jag är nyfiken - gul) faced a landmark court battle in the United States and was eventually found to be not obscene by the United States Court of Appeals. Directed by Vilgot Sjöman, the film starred Lena Nyman and is a companion film to I Am Curious (Blue) (1968). The films were named after the colors of the Swedish flag. I Am Curious (Yellow) contains documentary elements, including an interview with Martin Luther King, Jr.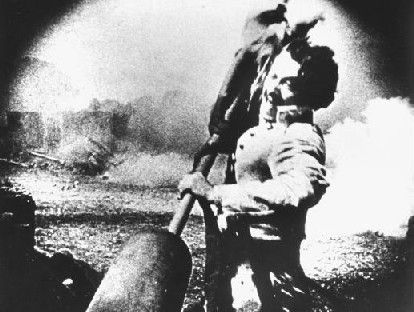 Based on Thomas Dixon's novel, The Clansman, D. W. Griffith's controversial and extremely influential silent film classic caused riots in Boston, Philadelphia and other major cities. The NAACP organized protests at the various premieres of the film around the country. In addition, The Birth of a Nation was outright banned in several cities such as Chicago, Pittsburgh and Kansas City due to its racist themes. U.S. President Woodrow Wilson commented that the movie, which starred Lillian Gish and Mae Marsh, was "like writing history with lightning." Griffith's next silent film masterpiece, Intolerance, was made in reaction to the negative response he received from The Birth of a Nation.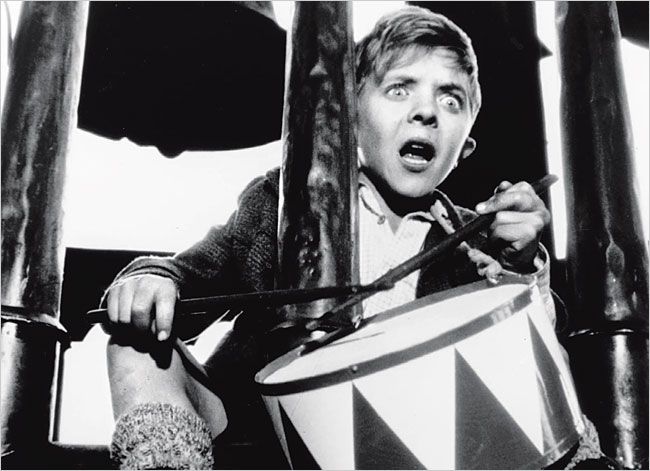 "A savage, sweeping epic of society in chaos." Adapted from the critically acclaimed novel (Die Blechtrommel) by Günter Grass, The Tin Drum won the Academy Award for Best Foreign Language Film and the Palme d'Or at the Cannes Film Festival. However, the film was banned in several countries, including parts of Canada, as well as in Oklahoma City for a short time, due to a controversial scene that appears to show minors engaging in oral sex.
In Hail Mary (Je vous salue, Marie), the Virgin Mary is a gas station attendant whose boyfriend, Joseph, drives a taxi. Even Pope John Paul II jumped into the battle over this controversial, modern retelling of the virgin birth story from Jean-Luc Godard, claiming that the film "deeply wounds the religious sentiments of believers."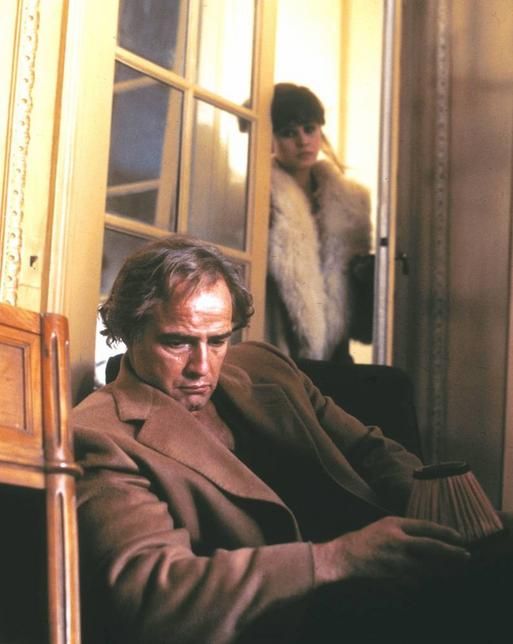 Directed by Bernardo Bertolucci, Last Tango in Paris (Ultimo tango a Parigi) details the bizarre relationship of an American widower (Marlon Brando) and a young Parisian woman (Maria Schneider). The film caused much controversy for the so-called "butter scene," which is extremely tame by today's standards. Schneider, who claims she is still haunted by the scene, was quoted in the New York Post (July 23, 2007), claiming that the scene wasn't part of the original script: "The truth is it was Marlon who came up with the idea . . . I should have called my agent or had my lawyer come to the set because you can't force someone to do something that isn't in the script . . . I was crying real tears. I felt humiliated and, to be honest, I felt a little raped . . . Thankfully, there was just one take . . . I never use butter to cook anymore - only olive oil." According to a court in Bologna that banned the film: "Obscene content offensive to public decency . . . presented with obsessive self-indulgence, catering to the lowest instincts of the libido, dominated by the idea of stirring unchecked appetites for sexual pleasure, permeated by scurrilous language . . . accompanied off screen by sounds, sighs and shrieks of climax pleasure."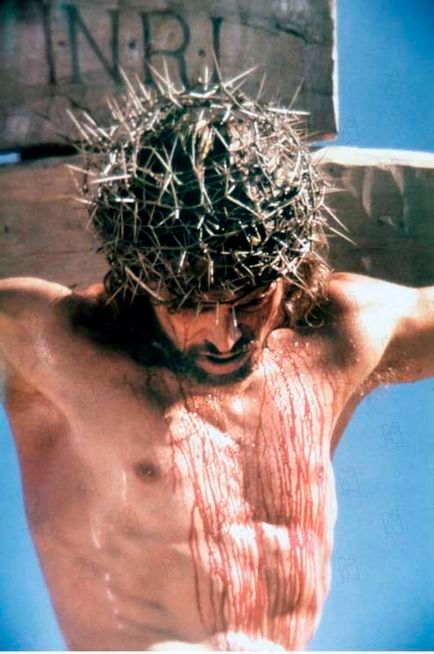 "I am here to set fire to the world!" Martin Scorsese directed this adaption of Nikos Kazantzakis' controversial 1953 novel that is notable for the scandal it caused as well as for its bizarre casting that included Willem Dafoe as Jesus, Barbara Hershey as Mary Magdalene, Harvey Keitel as Judas Iscariot, David Bowie as Pontius Pilate and Harry Dean Stanton as Paul. Numerous religious leaders throughout the United States organized protests against The Last Temptation of Christ (many of whom didn't bother to make an effort to watch the film!) and several Southern cities such as Savannah, Georgia, banned the film. In addition, Blockbuster Video initially refused to carry the title in its stores. Scorsese was nominated for an Academy Award for Best Director for his efforts (Barry Levinson ended up winning the award for Rain Man).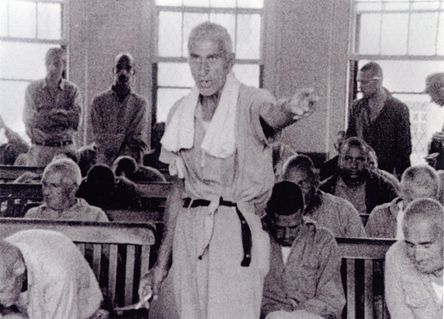 "Don't turn your back on this film . . . if you value your mind or your life." A fascinating (and extremely disturbing!) black and white documentary dealing with the mistreatment of patients at the Massachusetts Correctional Institution, a prison hospital for the criminally insane, Titicut Follies was banned in the United States after a ruling by the Massachusetts Supreme Judicial Court determined that the film violated the patients' right to privacy. However, many critics believed that the film was removed from circulation by the Commonwealth of Massachusetts to protect its own reputation. Finally, in 1992, the film aired on PBS and is now widely available.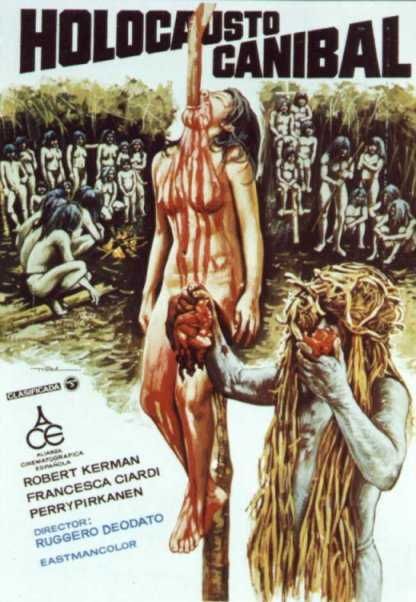 "Oh, good Lord! It's unbelievable. It's horrible. I can't understand the reason for such cruelty!" Directed by Italian filmmaker Ruggero Deodato and filmed in the Amazon Rainforest, Cannibal Holocaust was banned in many countries upon its initial release due to its graphic gore and sexual violence, as well as for several gruesome (and genuine!) animal slayings that appear in the film. Rumors also circulated that it was a snuff film (which at least proved to be untrue!). Countries that banned the movie at one time or another include Italy, New Zealand, Australia, Malaysia, Burma, Norway, South Africa, Finland, Turkey, Singapore, Germany, Iran and Morocco. Believe it or not, Cannibal Holocaust remains banned in several countries to this day . . . "Man is omnipotent; nothing is impossible for him. What seemed like unthinkable undertakings yesterday are history today. The conquest of the moon for example: who really talks about it anymore? Today we are already on the threshold of conquering our galaxy, and in a not too distant tomorrow, we'll be considering the conquest of the universe, and yet man seems to ignore the fact that on this very planet there are still people living in the stone age and practicing cannibalism."
---
---
© 2018 Chinaski, Foley &amp Associates