Top 10 Greatest Movie Rants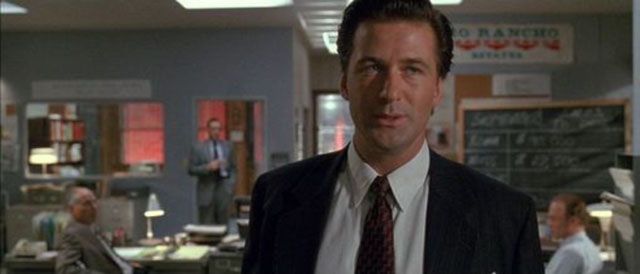 "You see this watch? You see this watch? . . . That watch costs more than your car. I made $970,000 last year. How much you make? You see pal, that's who I am, and you're nothing. Nice guy? I don't give a shit. Good father? Fuck you! Go home and play with your kids. You wanna work here, close. You think this is abuse? You think this is abuse, you cocksucker? You can't take this, how can you take the abuse you get on a sit? You don't like it, leave."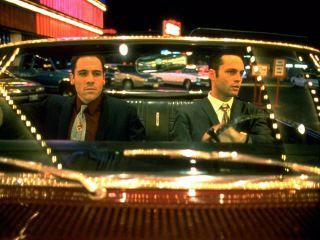 "We're gonna spend half the night driving around the Hills looking for this party and then leaving cause it sucks, then we're gonna look for this other party you heard about. But, Trent, all the parties and bars, they all suck. I spend half the night trying to talk to some girl whose eyes are darting around to see if there's someone else she should be talking to . . . Half of them are nasty skanks who wouldn't be shit if they weren't surrounded by a bunch of drunken horny assholes. I'm not gonna be one of those assholes. It's fucking depressing. Some skank who isn't half the woman my girlfriend is is gonna front me? It makes me want to puke."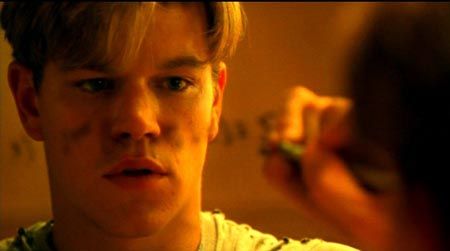 "Why shouldn't I work for the NSA? That's a tough one, but I'll give it a shot. Say I'm working at NSA. Somebody puts a code on my desk, something nobody else can break. So I take a shot at it and maybe I break it. And I'm real happy with myself because I did my job well. But maybe that code was the location of some rebel army in North Africa or the Middle East. Once they have that location, they bomb the village where the rebels were hiding and 1,500 people I never had a problem with get killed. Now the politicians are saying, 'Send in the marines to secure the area' because they don't give a shit. It won't be their kid over there, getting shot. Just like it wasn't them when their number was called because they were pulling a tour in the National Guard. It'll be some guy from Southie taking shrapnel in the ass. And he comes home to find that the plant he used to work at got exported to the country he just got back from. And the guy who put the shrapnel in his ass got his old job, because he'll work for 15 cents a day and no bathroom breaks. Meanwhile my buddy from Southie realizes the only reason he was over there was so we could install a government that would sell us oil at a good price. And of course the oil companies used the skirmish to scare up oil prices so they could turn a quick buck. A cute little ancillary benefit for them but it ain't helping my buddy at 250 a gallon. And naturally they're taking their sweet time bringing the oil back and maybe even took the liberty of hiring an alcoholic skipper who likes to drink martinis and play slalom with the icebergs, and it ain't too long until he hits one, spills the oil and kills all the sea life in the North Atlantic. So my buddy's out of work and he can't afford to drive, so he's got to walk to the job interviews, which sucks because the shrapnel in his ass is giving him chronic hemorrhoids. And meanwhile he's starving because every time he tries to get a bite to eat the only blue plate special they're serving is North Atlantic scrod with Quaker State. So what do I think? I'm holding out for something better. Why not just shoot my buddy, take his job and give it to his sworn enemy, hike up gas prices, bomb a village, club a baby seal, hit the hash pipe and join the National Guard? I could be elected president."
"Okay, here's the deal, I'm not here to waste your time. Okay, I certainly hope you're not here to waste mine, so I'm gonna keep this short. Become an employee of this firm, you will make your first million within three years. Okay, I'm gonna repeat that, you will make a million dollars, within three years of your first day of employment at J.T. Marlin. There's no question as to whether you become a millionaire working here. The only question is, how many times over. You think I'm joking . . . I am not joking. I am a millionaire. It's a weird thing to hear, right? Let me tell ya, it's a weird thing to say: I am a fucking millionaire. And guess how old I am . . . 27, you know what that makes me here? A fucking senior citizen. This firm is entirely comprised of people your age, not mine. Lucky for me, I happen to be very fuckin' good at my job or I'd be out of one. You guys are the new blood. You are the future swinging dicks of this firm. Now you all look money hungry and that's good. Anybody who tells you that money is the root of all evil, doesn't fucking have any. They say money can't buy happiness. Look at the fucking smile on my face! Ear to ear baby! You want details, fine. I drive a Ferrari 355 Cabriolet . . . I have a ridiculous house at the South Fork. I have every toy you could possibly imagine. And best of all, I am liquid. So now you know what's possible, let me tell you what's required. You are required to work your fucking ass off at this firm. We want winners here, not pikers. A piker walks at the bell. A Piker asks how much vacation time you get in the first year. Vacation time? People come to work at this firm for one reason, to become filthy rich, that's it. We're not here to make friends, we're not saving the fucking manatees here guys. You want vacation time, go teach third grade at a public school."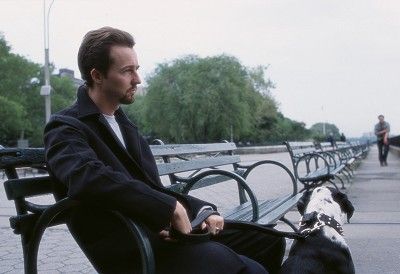 "Well, fuck you, too. Fuck me, fuck you, fuck this whole city and everyone in it. Fuck the panhandlers, grubbing for money, and smiling at me behind my back. Fuck the squeegee men dirtying up the clean windshield of my car. Get a fucking job! Fuck the Sikhs and the Pakistanis bombing down the avenues in decrepit cabs, curry steaming out their pores, stinking up my day. Terrorists in fucking training. SLOW THE FUCK DOWN! Fuck the Chelsea boys with their waxed chests and pumped up biceps. Going down on each other in my parks and on my piers, jingling their dicks on my Channel 35. Fuck the Korean grocers with their pyramids of overpriced fruit and their tulips and roses wrapped in plastic. Ten years in the country, still no speaky English? Fuck the Russians in Brighton Beach. Mobster thugs sitting in cafés, sipping tea in little glasses, sugar cubes between their teeth. Wheelin' and dealin' and schemin'. Go back where you fucking came from! Fuck the black-hatted Chassidim, strolling up and down 47th street in their dirty gabardine with their dandruff. Selling South African apartheid diamonds! Fuck the Wall Street brokers. Self-styled masters of the universe. Michael Douglas, Gordon Gekko wannabe motherfuckers, figuring out new ways to rob hard working people blind. Send those Enron assholes to jail for FUCKING LIFE! You think Bush and Cheney didn't know about that shit? Give me a fucking break! Tyco! Worldcom! Fuck the Puerto Ricans. Twenty to a car, swelling up the welfare rolls, worst fuckin' parade in the city. And don't even get me started on the Dom-in-i-cans, 'cause they make the Puerto Ricans look good. Fuck the Bensonhurst Italians with their pomaded hair, their nylon warm-up suits, their St. Anthony medallions, swinging their, Jason Giambi, Louisville slugger, baseball bats, trying to audition for the Sopranos. Fuck the Upper East Side wives with their Hermes scarves and their fifty-dollar Balducci artichokes. Overfed faces getting pulled and lifted and stretched, all taut and shiny. You're not fooling anybody, sweetheart! Fuck the uptown brothers. They never pass the ball, they don't want to play defense, they take five steps on every lay-up to the hoop. And then they want to turn around and blame everything on the white man. Slavery ended 137 years ago. Move the fuck on! Fuck the corrupt cops with their anus violating plungers and their 41 shots, standing behind a blue wall of silence. You betray our trust! Fuck the priests who put their hands down some innocent child's pants. Fuck the church that protects them, delivering us into evil. And while you're at it, fuck JC! He got off easy! A day on the cross, a weekend in hell, and all the hallelujahs of the legioned angels for eternity! Try seven years in fuckin' Otisville, J! Fuck Osama Bin Laden, Al Qaeda, and backward-ass, cave-dwelling, fundamentalist assholes everywhere. On the names of innocent thousands murdered, I pray you spend the rest of eternity with your seventy-two whores roasting in a jet-fuel fire in hell. You towel headed camel jockeys can kiss my royal Irish ass! Fuck Jacob Elinsky, whining malcontent. Fuck Francis Xavier Slaughtery my best friend, judging me while he stares at my girlfriend's ass. Fuck Naturelle Riviera, I gave her my trust and she stabbed me in the back, sold me up the river, fucking bitch. Fuck my father with his endless grief, standing behind that bar sipping on club sodas, selling whisky to firemen, cheering the Bronx bombers. Fuck this whole city and everyone in it. From the row-houses of Astoria to the penthouses on Park Avenue, from the projects in the Bronx to the lofts in Soho. From the tenements in Alphabet City to the brownstones in Park slope to the split-levels in Staten Island. Let an earthquake crumble it, let the fires rage, let it burn to fucking ash and then let the waters rise and submerge this whole rat-infested place . . . No. No, fuck you, Montgomery Brogan. You had it all, and you threw it away, you dumb fuck!"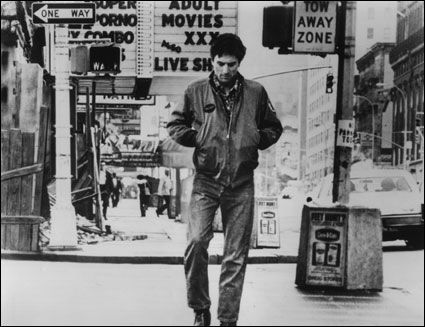 "Listen, you fuckers, you screwheads. Here is a man who would not take it anymore. A man who stood up against the scum, the cunts, the dogs, the filth, the shit. Here is a man who stood up."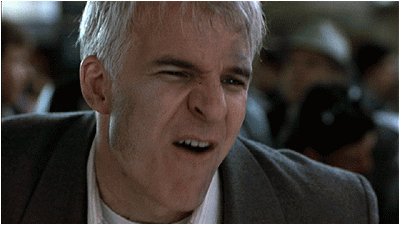 "You can start by wiping that fucking dumb-ass smile off your rosey, fucking, cheeks! Then you can give me a fucking automobile: a fucking Datsun, a fucking Toyota, a fucking Mustang, a fucking Buick! Four fucking wheels and a seat! . . . And I really don't care for the way your company left me in the middle of fucking nowhere with fucking keys to a fucking car that isn't fucking there. And I really didn't care to fucking walk down a fucking highway and across a fucking runway to get back here to have you smile at my fucking face. I want a fucking car RIGHT FUCKING NOW!"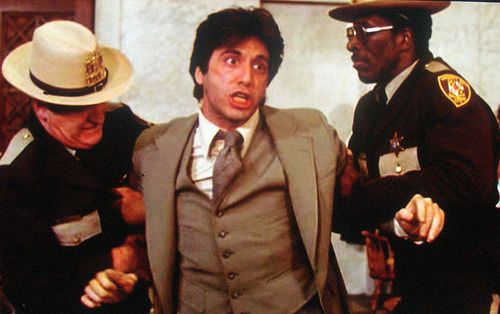 "That man is guilty! That man, there, that man is a slime! He is a SLIME! If he's allowed to go free, then something really wrong is going on here! . . . You're out of order! You're out of order! The whole trial is out of order! They're out of order! That man, that sick, crazy, depraved man, raped and beat that woman there, and he'd like to do it again! It's just a show! It's a show! It's 'Let's Make A Deal'! 'Let's Make A Deal'! Hey Frank, you wanna make a deal? I got an insane judge who likes to beat the shit out of women! What do you want to give me Frank, three weeks' probation? . . . You, you sonofabitch, you! You're supposed to STAND for somethin'! You're supposed to protect people! But instead you rape and murder them! . . . You killed McCullough! You killed him! Hold it! Hold it! I just completed my opening statement!"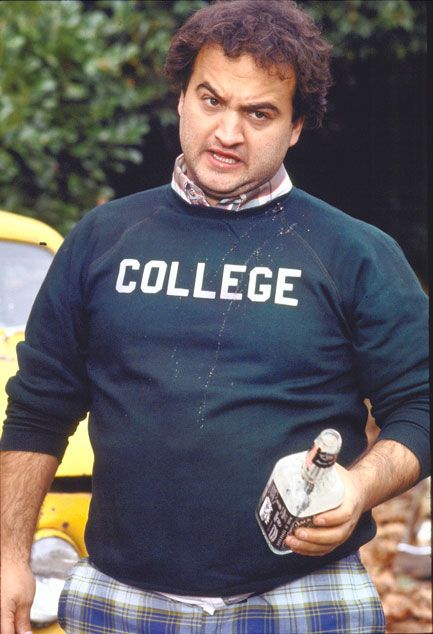 "Over? Did you say 'over'? Nothing is over until we decide it is! Was it over when the Germans bombed Pearl Harbor? Hell no! . . . And it ain't over now. 'Cause when the goin' gets tough . . . the tough get goin'! Who's with me? Let's go! . . . What the fuck happened to the Delta I used to know? Where's the spirit? Where's the guts, huh? 'Ooh, we're afraid to go with you Bluto, we might get in trouble.' Well just kiss my ass from now on! Not me! I'm not gonna take this. Wormer, he's a dead man! Marmalard, dead! Niedermeyer . . . LET'S DO IT!"
"Listen to me! Television is not the truth. Television's a goddamn amusement park. Television is a circus, a carnival, a traveling troupe of acrobats, storytellers, dancers, singers, jugglers, sideshow freaks, lion tamers and football players. We're in the boredom-killing business. So if you want the truth, go to God. Go to your gurus. Go to yourselves, because that's the only place you're going to find any real truth. But, man, you're never gonna get any truth from us. We'll tell you anything you wanna hear. We lie like hell. We'll tell you that Kojak always gets the killer and that nobody ever gets cancer at Archie Bunker's house. And no matter how much trouble the hero is in, don't worry. Just look at your watch. At the end of the hour, he's gonna win. We'll tell you any shit you want to hear. We deal in illusions, man. None of it is true! But you people sit there day after day, night after night, all ages, colors, creeds. We're all you know. You're beginning to believe the illusions we're spinning here. You're beginning to think that the tube is reality and that your own lives are unreal. You do whatever the tube tells you. You dress like the tube. You eat like the tube. You raise your children like the tube. You even think like the tube. This is mass madness you maniacs! In God's name you people are the real thing, WE are the illusion!"
---
---
© 2018 Chinaski, Foley &amp Associates