Top 10 Most Obnoxious Films Ever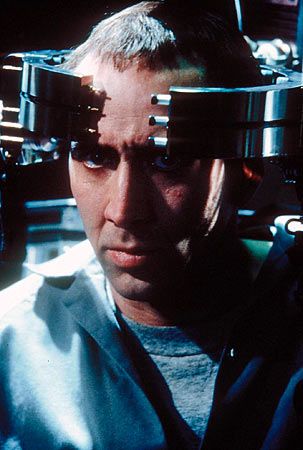 Perhaps the dumbest premise for an action film in the history of the genre, Face/Off stars Nicolas Cage as a terrorist named "Castor Troy" (no, I'm not kidding) who changes identities with Sean Archer, an FBI agent played by John Travolta. We're supposed to believe that these guys actually change faces through a complicated surgical procedure. The rest of the film involves a series of dull action sequences that lead nowhere. Hats off to director John Woo, a director of Hong Kong cheapies, who somehow managed to fool Hollywood into taking his work seriously. Con Air is just as bad if not worse and also stars Cage (as "Cameron Poe"!). I'm sensing a trend here . . . Sample Dialogue: "Nothing like having your face cut off to disturb your sleep."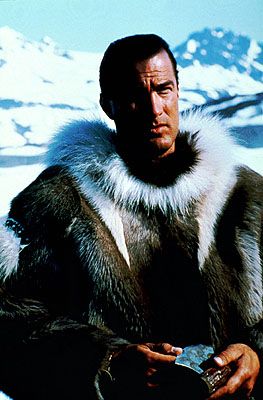 Simply one of the most pretentious films ever made, On Deadly Ground is an "environmental action-adventure film" that features Steven Seagal as the Messianic "Forrest Taft" who battles evil oil executive Michael Caine (in one of his worst performances ever!). A third-rate Billy Jack ripoff! Sample Dialogue: "You wanna know who he is? Try this . . . delve down into the deepest bowels of your soul. Try to imagine the ultimate fucking nightmare. And that won't come close to that son of a bitch when he gets pissed."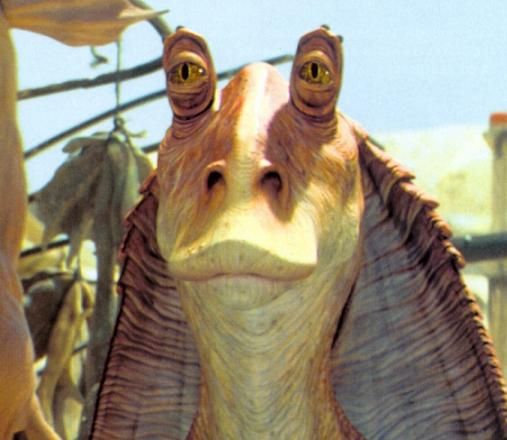 Jar-Jar Binks . . . Enough said! Sample Dialogue: "Monsters out there, leaking in here. Weesa all sinking and no power. Whena yousa thinking we are in trouble?"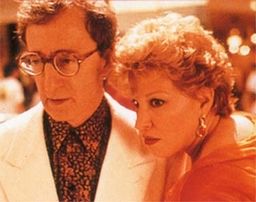 The casting of Woody Allen and Bette Midler was supposed to produce fireworks. Instead, this flat comedy creates waves of nausea and boredom. Imagine two yuppies engaged in a hateful argument during an endless day at the mall. That's the entire premise of this absolutely bone-dry script. It's a totally boring excursion through the hollow world of cellular phones, bottled water and BMW's. Allen is even cast as a sports agent, of all things. Worst of all, there's actually a mime in the cast! I've had better times strolling through the mall on a Saturday night (and I despise the mall). Sample Dialogue: "Where's my fucking Saab?"
Occasionally Adam Sandler can pull off some funny scenes by playing a total idiot. This isn't one of those times. The plot, such as it is, concerns a moron who must complete all 12 grades of school in a couple of weeks in order to inherit $600 million. If that isn't enough to scare you away, how about this: second-rate character actor Darren McGavin plays Billy's father. Sample Dialogue: "Sometimes I feel like an idiot. But I am an idiot, so it kind of works out."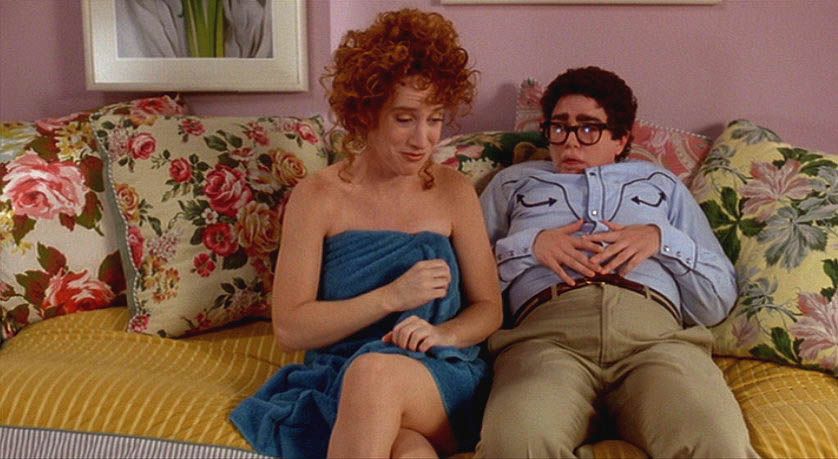 One of the many "Saturday Night Live" sketches turned into a full-blown movie, this winner details a day in the life of Pat, an androgynous loser out to find love. It's as bad as it sounds and had me running for the exit signs after only three minutes. As for Mr. Holland's Opus, if you're intrigued by 30 years in the life of a high school music teacher (Richard Dreyfuss), than this totally boring, overly sentimental piece of crap is just the thing for you. Dreyfuss' rendition of John Lennon's "Beautiful Boy" brought tears (of pain) to my eyes. Sample Dialogue: And I need some feminine napkins . . . You never know when Aunt Wilma's gonna stop by for lunch!"
Martin Short has appeared in a myriad of terrible movies but Clifford has to be the absolute worst of the bunch. In this total piece of shit, Short plays a 10-year-old kid (I'm not kidding!) whose dream is to visit the Dinosaur World theme park in California. Sample Dialogue: "I'd say I'm the happiest boy in the whole wide world, Uncle Mental Case."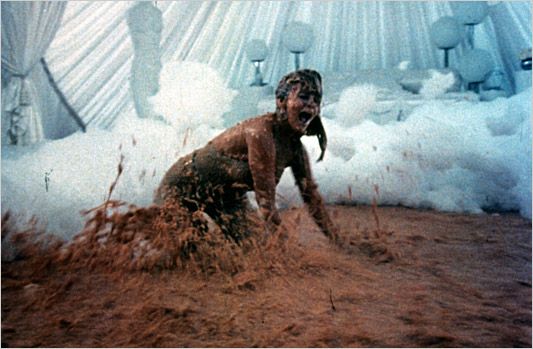 Great music . . . crappy, overblown flick with an all-star cast that includes Ann-Margret, Jack Nicholson, Oliver Reed, Tina Turner (Acid Queen), Roger Daltrey, Eric Clapton, Keith Moon, Pete Townshend and Elton John. Sample Dialogue: "He seems to be completely unreceptive. The tests I gave him showed no sense at all. His eyes react to light . . . the dials detect it. He hears but cannot answer to your call."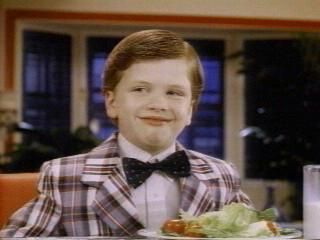 John Ritter stars in this witless comedy, a sequel to the equally obnoxious Problem Child, which makes "Three's Company" seem like a masterpiece in comparison. How the hell did they sign Jack Warden for this movie? The cast also includes Buffalo Bob Smith, Charlene Tilton and Gilbert Gottfried. Sample Dialogue: "No way, I'd rather eat a turd!"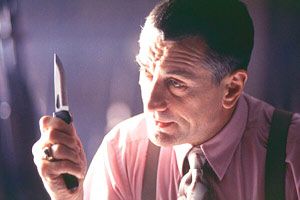 Robert DeNiro takes on the role of a psychopath with full gusto (as he did in the mediocre Cape Fear remake); this time he's a demented knife salesman who stalks a baseball superstar (Wesley Snipes). A thoroughly unpleasant moviegoing experience! Sample Dialogue: "Don't you talk back to me! You show me some respect! Without people like me, you're nothing! We're the ones that get you your 40 fuckin' million!"
---
---
© 2018 Chinaski, Foley &amp Associates