Top 10 Worst Seinfeld Episodes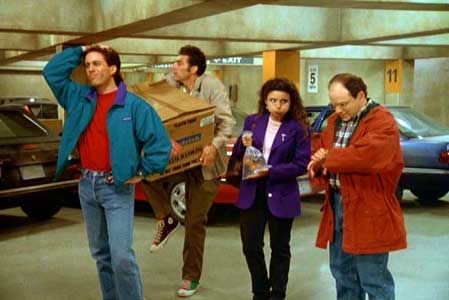 I hate the one in the mall parking lot when they were looking for Kramer's car. And Elaine's goldfish was dying. And Jerry took a piss. And got caught. And George took a piss. And he got caught too. And Kramer couldn't find the air conditioner. And George missed out on the anniversary dinner with his parents. And the goldfish died. I hate that one.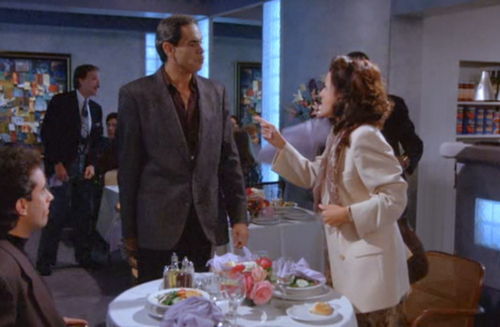 Jerry's girlfriend doesn't want to share a taste of her pie (no pun intended). The show is partly redeemed by Poppy, who doesn't wash his hands after visiting the men's room before he is about the prepare a special meal for Jerry. A mannequin looks exactly like Elaine and Kramer actually starts making out with it.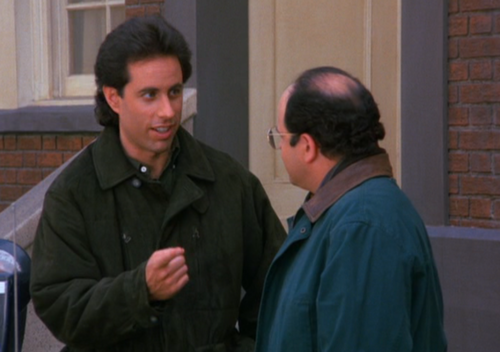 Kramer tries to help this older couple with their shoe store and he brings all of Jerry's shoes down. And then he's checking out the place and realizes it's a fire hazard. George supposedly buys a car that belongs to actor Jon Voight and then finds out that it was really "John" Voight.
George's girlfriend takes credit for a salad he bought Elaine. That's about it!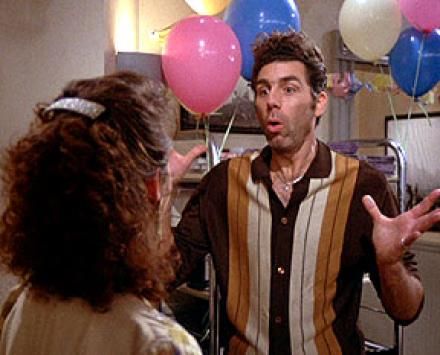 Kramer engineers an illegal cable hookup. George is mad because some chick humiliated him by spilling chocolate syrup all over him years ago. He shows up at the baby shower with the same shirt, complete with stain.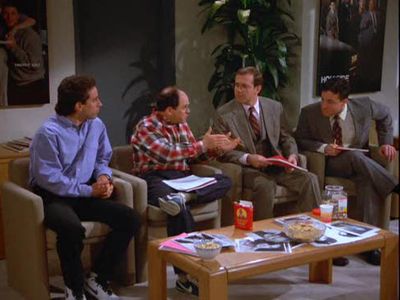 Seinfeld and George go in to talk about the pilot for NBC. The president of NBC is really sick. In walks his daughter with her huge chest. George is staring at her chest. In walks the father and they get thrown out of the office.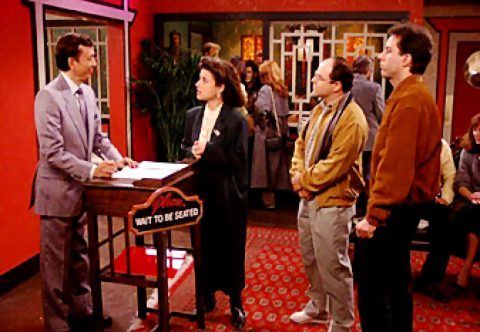 They're sitting around waiting for a table. The Chinese guy keeps saying, "Five, 10 minute. Five, 10 minute." They head out in disgust. The Chinese guy says, "Seinfeld party of three!" That's it.
Kramer has a low flow on his showerhead and it ruins everybody's hair. The Costanzas and Seinfelds keep threatening who will move to a condo in Florida called "Del Boca Vista." Elaine is supposed to join Peterman in Africa and they think she's been taking drugs because she's been eating these poppyseed muffins.
George sees a picture of himself in the family photo of his new boss, Mr. Kruger, and remembers that he yelled at him on the beach. He tries to airbrush himself out of the picture and ends up airbrushing Mr. Kruger from the picture. So he puts a smiley face there.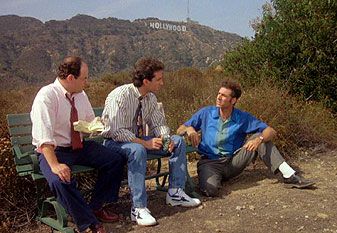 The gang goes out to Los Angeles and Kramer gets mistaken for a serial killer. George Wendt costars. Meanwhile, the humor falls flat in just about every way imaginable.
---
---
© 2018 Chinaski, Foley &amp Associates