Top 10 Inauspicious Film Debuts of Future Hollywood Stars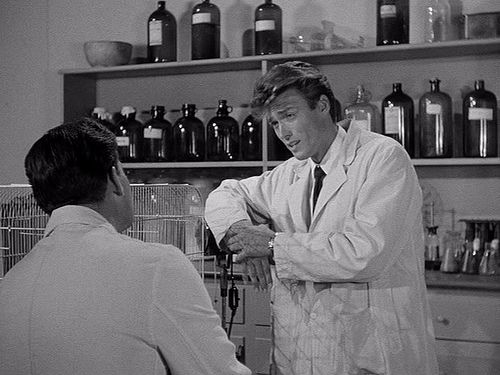 Ten years before For a Few Dollars More, Eastwood appeared in a decidedly minor role as a lab technician in the first sequel to the cult classic, Creature from the Black Lagoon. Eastwood gets a few choice lines near the beginning of the film such as: "I've lost my white mouse." Ironically, Eastwood's film debut is about the only thing memorable about this ultimately mediocre monster flick.
"Try as they will, and try as they might, who steals me gold won't live through the night!" A year before "Friends," Aniston turned in a totally forgettable performance in this critically panned horror film about a psychotic leprechaun (Warwick Davis) who embarks on a killing spree during his search for a pot of gold stolen from him. Believe it or not, Leprechaun has spawned a total of five sequels, including Leprechaun: Back 2 tha Hood [2003].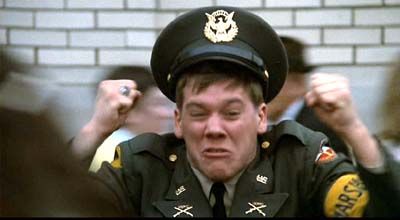 Amid all of the notable actors who appeared in Animal House—such as John Belushi, Tom Hulce, Stephen Furst, Donald Sutherland, Karen Allen and Tim Matheson—Bacon is usually forgotten for his quality performance as one of the asshole pledges of the Omega House. However, this movie later provided a gold mine for fans of the Sixth Degrees of Kevin Bacon trivia game.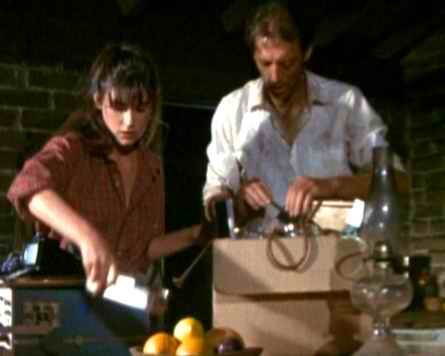 In her first major screen role, Moore plays the heroine of this ridiculous, dystopic horror/sci-fi film, which was billed as "The First Futuristic Monster Movie in 3D!" Parasite also stars Demi's first husband, Freddy Moore, who also wrote the song, "Show a Little Emotion," for the film's soundtrack.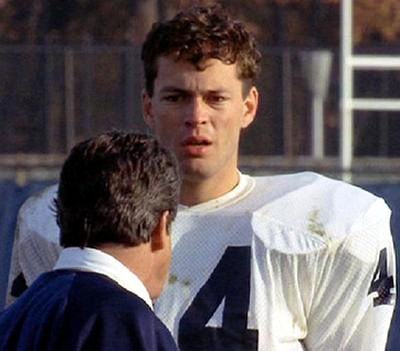 Don't blink or you may miss Vaughn's film debut as a Notre Dame football player in the true-life, feel-good story of a perennial underdog (Sean Astin) whose dream is to play football for the Fighting Irish. While filming Rudy, Vaughn met Jon Favreau (D-Bob), who would later costar with Vaughn in the cult movie, Swingers.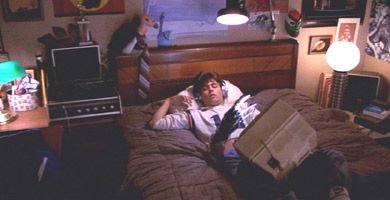 Depp portrays a victim of Freddy Krueger in this highly popular slasher film, followed by another lame performance as "Jack" in the teen sex comedy, Private Resort. Honorable Mention: Tom Hanks as "Eliot" in He Knows You're Alone [1980].

Hopper played a minor role as gang member "Goon" in the shadow of his idol, James Dean ("Jim Stark"), in this classic anthem of teen angst and rebellion. The two young and gifted actors would again appear together in Giant, Dean's last film.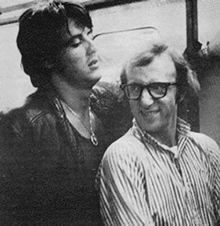 In his first appearance in a mainstream film, Sylvester Stallone can be seen in an uncredited role in Bananas – one of Woody Allen's early, funny films – as one of two subway thugs beating up an old lady. Terrified consumer products tester Fielding Mellish tries desperately to avoid getting involved in the conflict (he even hides behind a newspaper and kicks away the old lady's cane!). Prior to his nonspeaking role in Bananas, Stallone appeared as "Stud" in the low-budget porno film, Party at Kitty and Stud's (1970), as an extra in Lovers and Other Strangers (1970) and as "Jerry Savage" in No Place to Hide (later rereleased as Rebel). Stallone's big break came in 1974 when he starred with Henry Winkler as gang member Stanley Rosiello in the underappreciated cult movie, The Lords of Flatbush. Honorable Mention: Jeff Goldblum as "Freak #1" in Death Wish [1974].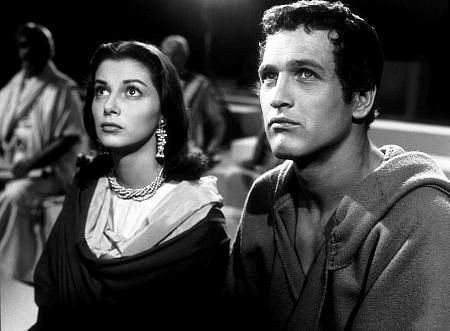 In his first-ever screen role, Newman turns in a totally wooden performance as a craftsman commissioned to create a silver chalice to protect the Holy Grail. Before this turkey was televised in the 1960s, Newman personally took out an ad in a Hollywood paper apologizing for his wretched performance in the film and requesting viewers to find something else to watch. The Silver Chalice also starred Virginia Mayo as "Helena," Jack Palance as "Simon the Magician" and Pier Angeli as "Deborra."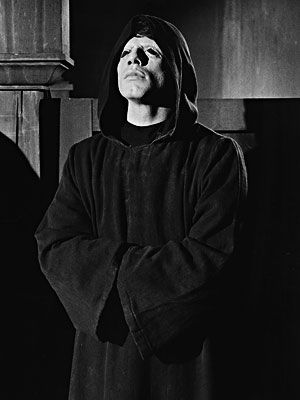 Before reaching superstardom as "Tony Manero" in Saturday Night Fever and "Danny Zuko" in Grease, Travolta starred as one of the Satanic cultists in this execrable low-budget horror film that also stars none other than Ernest Borgnine, William Shatner, Eddie Albert, Keenan Wynn, Ida Lupino, Tom Skeritt and Anton LaVey as the "High Priest." Travolta, who is covered with so much makeup as to be unrecognizable, melts away with most of the rest of the cast at the film's conclusion!
---
---
© 2018 Chinaski, Foley &amp Associates