Top 10 Legendary "Ballbusters" in Movie History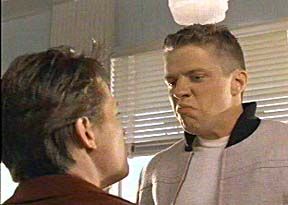 "What are you lookin' at, butthead?"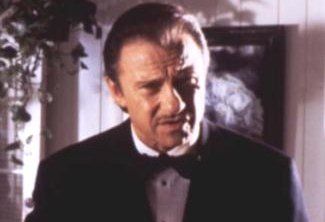 "If I'm curt with you it's because time is a factor. I think fast, I talk fast and I need you guys to act fast if you wanna get out of this. So, pretty please . . . with sugar on top . . . Clean the fuckin' car!"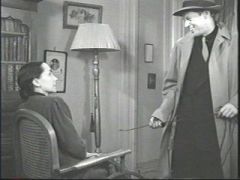 "You know what I do to squealers? I let 'em have it in the belly, so they can roll around for a long time thinkin' it over. You're worse than him, tellin' me he's comin' back? Ya lyin' old hag!"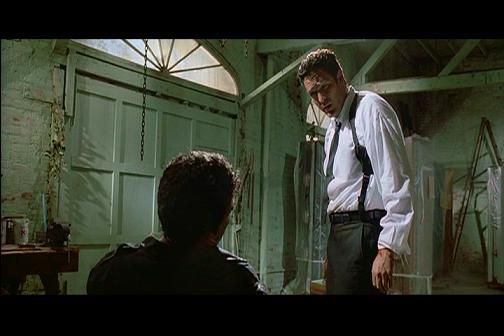 "I don't give a good fuck what you know or don't know, but I'm gonna torture you anyway, regardless. Not to get information. It's amusing, to me, to torture a cop. You can say anything you want cause I've heard it all before. All you can do is pray for a quick death, which you ain't gonna get."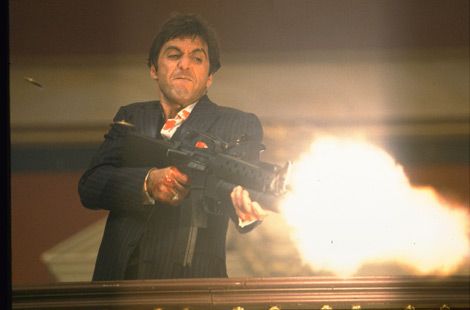 "Fuck Caspar Gomez! And fuck the fuckin' Diaz brothers! Fuck 'em all! I bury those cockroaches!"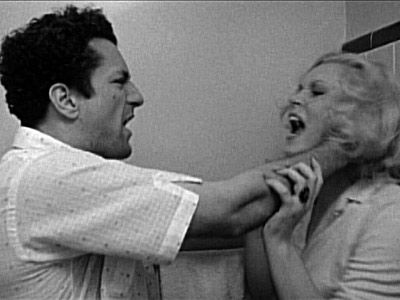 "Who's an animal? Your mother's an animal, ya son of a bitch."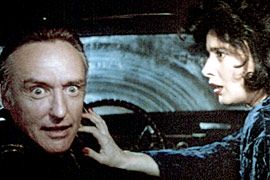 "I'll have to send you a love letter! Straight from my heart, fucker! You know what a love letter is? It's a bullet from a fuckin' gun, fucker! You receive a love letter from me, and you're fucked forever! You understand, fuck? I'll send you straight to hell, fucker!"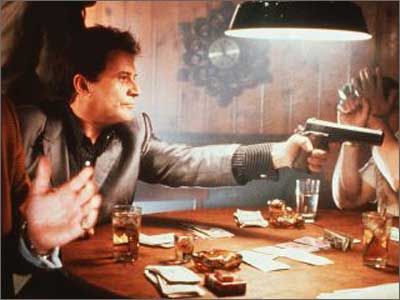 "You mean, let me understand this cause, ya know maybe it's me, I'm a little fucked up maybe, but I'm funny how, I mean funny like I'm a clown, I amuse you? I make you laugh, I'm here to fuckin' amuse you? What do you mean funny, funny how? How am I funny? . . . How the fuck am I funny, what the fuck is so funny about me? Tell me, tell me what's funny!"
"If Mr. McMurphy doesn't want to take his medication orally, I'm sure we can arrange that he can have it some other way. But I don't think that he would like it."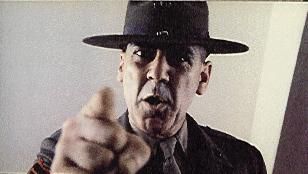 "I'm gonna give you three seconds, exactly three fucking seconds to wipe that stupid looking grin off your face or I will gouge out your eyeballs and skull-fuck you!"
---
---
© 2018 Chinaski, Foley &amp Associates