Top 10 Tropic of Cancer Quotes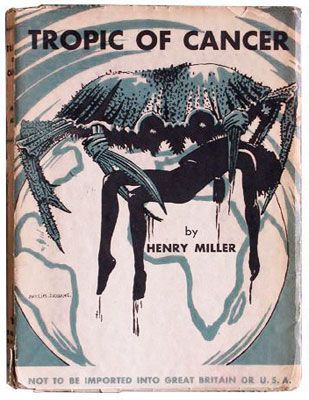 "A year ago, six months ago, I thought that I was an artist. I no longer think about it, I am. Everything that was literature has fallen from me. There are no more books to be written, thank God. This then? This is not a book. This is libel, slander, defamation of character. This is not a book, in the ordinary sense of the word. No, this is a prolonged insult, a gob of spit in the face of Art, a kick in the pants to God, Man, Destiny, Time, Love, Beauty . . . what you will."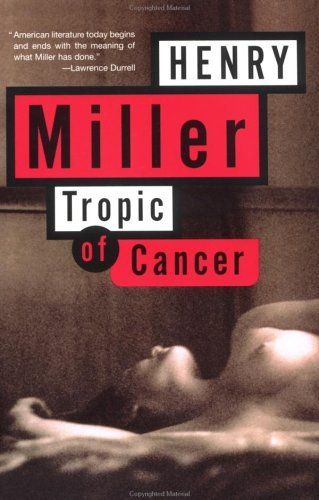 "I have no money, no resources, no hopes. I am the happiest man alive."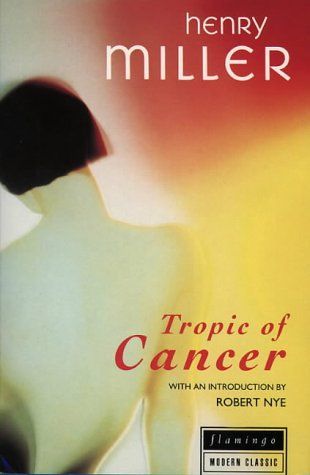 "Things are always happening. It seems wherever I go there is drama. People are like lice—they get under your skin and bury themselves there. You scratch and scratch until the blood comes, but you can't get permanently deloused. Everywhere I go people are making a mess of their lives. Everyone has his private tragedy. It's in the blood now— misfortune, ennui, grief, suicide. The atmosphere is saturated with disaster, frustration, futility. Scratch and scratch, until there's no skin left. However, the effect upon me is exhilarating. Instead of being discouraged or depressed, I enjoy it. I am crying for more and more disasters, for bigger calamities, grander failures. I want the whole world to be out of whack, I want every one to scratch himself to death."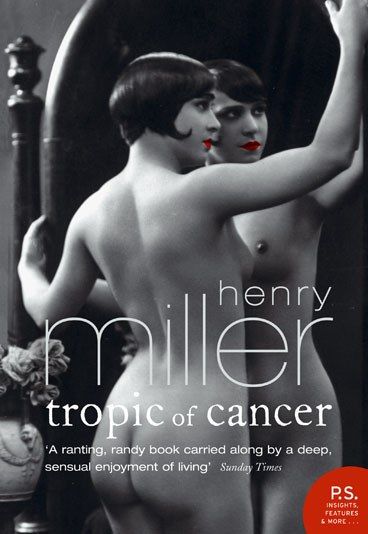 "When I look down into this fucked-out cunt of a whore, I feel the whole world beneath me, a world tottering and crumbling, a world used up and polished like a leper's skull. If there were a man who dared to say all that he thought of this world there would not be left him a square foot of ground to stand on. When a man appears the world bears down on him and breaks his back. There are always too many rotten pillars standing, too much festering humanity for man to bloom. The superstructure is a lie and the foundation is a huge quaking fear. If at intervals of centuries there does appear a man with a desperate, hungry look in his eye, a man that would turn the world upside down in order to create a new race, the love that he brings to the world is turned to bile and he becomes a scourge. If now and then we encounter pages that explode, pages that wound and sear, that wring groans and tears and curses, know that they come from a man with his back up, a man whose only defenses left are his words and his words are always stronger than the lying, crushing weight of the world, stronger than all the racks and wheels which the cowardly invent to crush out the miracle of personality. If any man ever dared to translate all that is in his heart, to put down what is really his experience, what is truly his truth, I think then the world would go to smash, that it would blown to smithereens and no god, no accident, no will could ever again assemble the pieces, the atoms, the indestructible elements that have gone to make up the world."
"For some reason or the other man looks for the miracle, and to accomplish it he will wade through blood. He will debauch himself with ideas, he will reduce himself to a shadow if for only one second of his life he can close his eyes to the hideousness of reality. Everything is endured—disgrace, humiliation, poverty, war, crime, ennui—in the belief that overnight something will occur, a miracle, which will render life tolerable."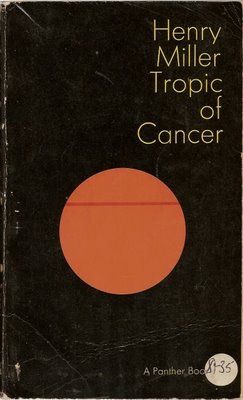 "Do anything, but let it produce joy. Do anything, but let it yield ecstasy."
"I believe that today more than ever a book should be sought after even if it has only one great page in it. We must search for fragments, splinters, toenails, anything that has ore in it, anything that is capable of resuscitating the body and the soul."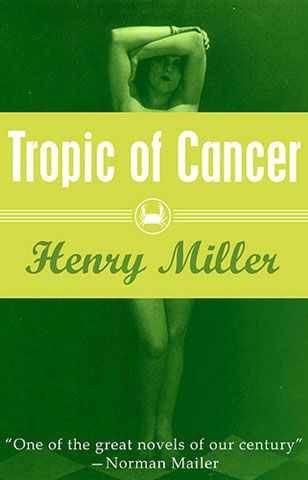 "I've lived out my melancholy youth. I don't give a fuck anymore what's behind me, or what's ahead of me. I'm healthy. Incurably healthy. No sorrows, no regrets. No past, no future. The present is enough for me. Day by day."
"I need to be alone. I need to ponder my shame and my despair in seclusion; I need the sunshine and the paving stones of the streets without companions, without conversation, face to face with myself, with only the music of my heart for company."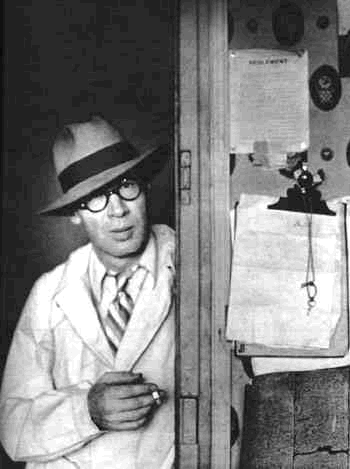 "What if at the last moment, when the banquet table is set and the cymbals clash, there should appear suddenly, and wholly without warning, a silver platter on which even the blind could see that there is nothing more, and nothing less, than two enormous lumps of shit. That, I believe would be more miraculous than anything which man has looked forward to. It would be miraculous because it would be undreamed of. It would be more miraculous than even the wildest dream because anybody could imagine the possibility but nobody ever has, and probably nobody ever again will."
---
---
© 2017 Chinaski, Foley &amp Associates