Top 10 Factotum Quotes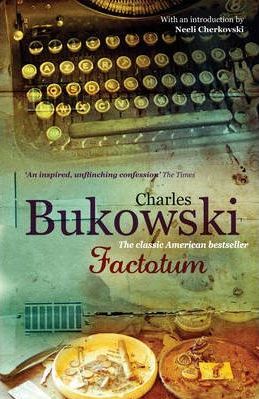 "I was a man who thrived on solitude; without it I was like another man without food or water. Each day without solitude weakened me. I took no pride in my solitude; but I was dependent on it. The darkness of the room was like sunlight to me. I took a drink of wine."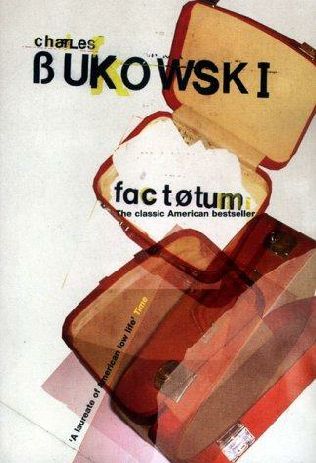 "Frankly, I was horrified by life, at what a man had to do simply in order to eat, sleep, and keep himself clothed. So I stayed in bed and drank. When you drank the world was still out there, but for the moment it didn't have you by the throat."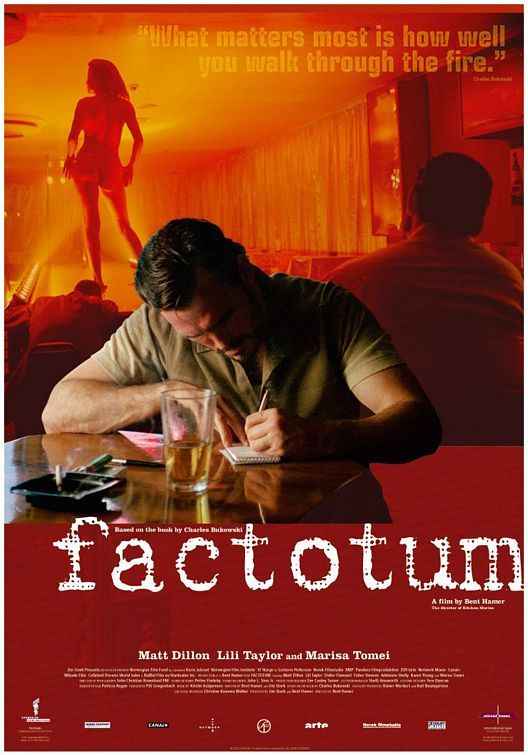 "Bums and indolents, all of us working there realized our days were numbered. So we relaxed and waited for them to find out how inept we were. Meanwhile, we lived with the system, gave them a few honest hours, and drank together at night."
"Some mornings we were just too sick from drinking to get out of bed. Then we'd get up in the early afternoon, stop off at the liquor store, stop off for an hour or two at some bar, listen to the juke box, watch the drunks, smoke, listen to the dead laughter—it was a nice way to go."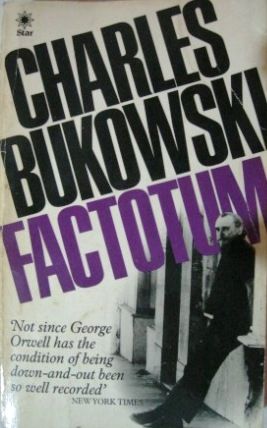 "My ambition is handicapped by laziness."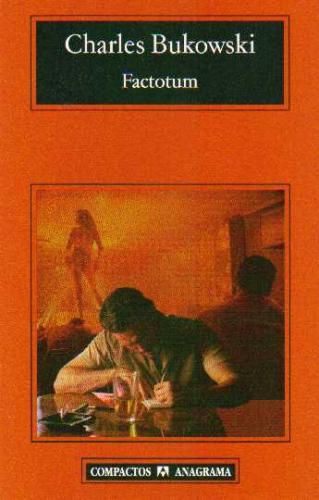 "I understood it too well now—that great lovers were always men of leisure. I fucked better as a bum than as a puncher of timeclocks."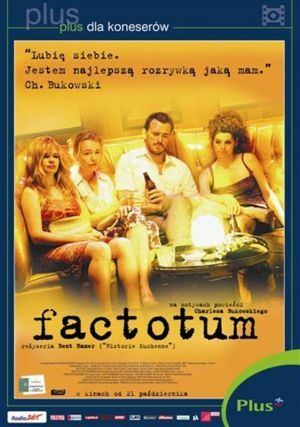 "It was true that I didn't have much ambition, but there ought to be a place for people without ambition, I mean a better place than the one usually reserved. How in the hell could a man enjoy being awakened at 6:30 a.m. by an alarm clock, leap out of bed, dress, force-feed, shit, piss, brush teeth and hair, and fight traffic to get to a place where essentially you made lots of money for somebody else and were asked to be grateful for the opportunity to do so?"
"I always started a job with the feeling that I'd soon quit or be fired, and this gave me a relaxed manner that was mistaken for intelligence or some secret power."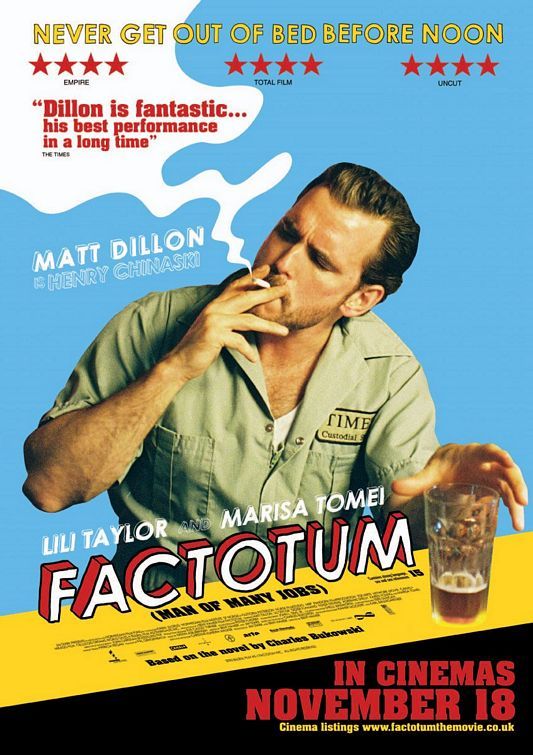 "Nothing is worse than to finish a good shit, then reach over and find the toilet paper container empty. Even the most horrible human being on earth deserves to wipe his ass."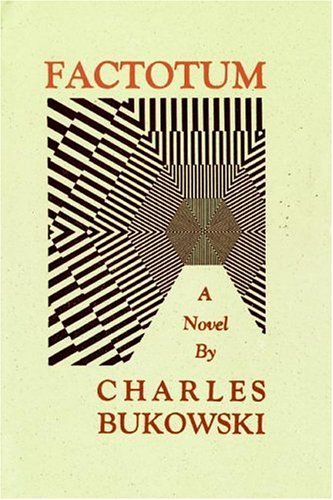 "There were always men looking for jobs in America. There were always all these usable bodies. And I wanted to be a writer. Almost everybody was a writer. Not everybody thought they could be a dentist or an automobile mechanic but everybody knew they could be a writer . . . But most men, fortunately, aren't writers, or even cab drivers, and some men—many men—unfortunately aren't anything."
---
---
© 2017 Chinaski, Foley &amp Associates