Top 10 Under the Volcano Quotes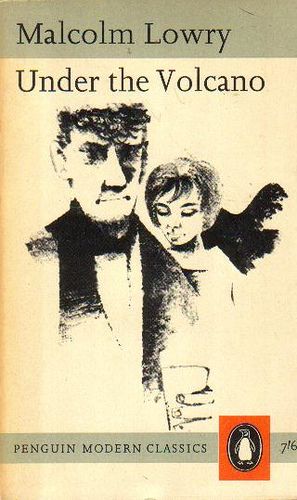 "A sense of fear had possessed him again, a sense of being, after all these years, and on his last day here, still a stranger. Four years, almost five, and he still felt like a wanderer on another planet."
"No, my secrets are of the grave and must be kept. And this is how I sometimes think of myself, as a great explorer who has discovered some extraordinary land from which he can never return to give his knowledge to the world: but the name of this land is hell."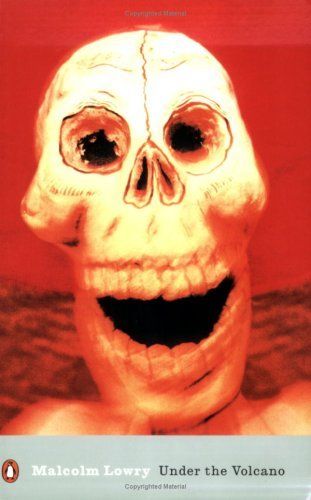 "Nothing in the world was more terrible than an empty bottle! Unless it was an empty glass."
"There was something in the wild strength of this landscape, once a battlefield, that seemed to be shouting at him, a presence born of that strength whose cry his whole being recognized as familiar, caught and threw back into the wind, some youthful password of courage and pride—the passionate, yet so nearly always hypocritical, affirmation of one's soul perhaps, he thought, of the desire to be, to do, good, what was right. It was as though he were gazing now beyond this expanse of plains and beyond the volcanoes out to the wide rolling blue ocean itself, feeling it in his heart still, the boundless impatience, the immeasurable longing."
"How indeed could he hope to find himself, to begin again when, somewhere, perhaps, in one of those lost or broken bottles, in one of those glasses, lay, forever, the solitary clue to his identity? How could he go back and look now, scrabble among the broken glass, under the eternal bars, under the oceans?"
"Where are the children I might have wanted? You may suppose I might have wanted them. Drowned. To the accompaniment of the rattling of a thousand douche bags."
"Closing his eyes again, standing there, glass in hand, he thought for a minute with a freezing detached almost amused calm of the dreadful night inevitably awaiting him whether he drank much more or not, his room shaking with daemonic orchestras, the snatches of fearful tumultuous sleep, interrupted by voices which were really dogs barking, or by his own name being continually repeated by imaginary parties arriving, the vicious shouting, the strumming, the slamming, the pounding, the battling with insolent archfiends, the avalanche breaking down the door, the proddings from under the bed, and always, outside, the cries, the wailing, the terrible music, the dark's spinets: he returned to the bar."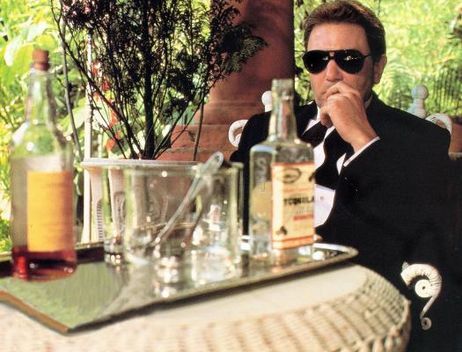 "God, how pointless and empty the world is! Days filled with cheap and tarnished moments succeed each other, restless and haunted nights follow in bitter routine: the sun shines without brightness, and the moon rises without light. My heart has the taste of ashes, and my throat is tight and weary with weeping. What is a lost soul? It is one that has turned from its true path and is groping in the darkness of remembered ways—"
"[H]ow alike are the groans of love to those of dying, how alike, those of love, to those of dying—"
"'No se puede vivir sin amar,' they would say, which would explain everything, and he repeated this aloud. How could he have thought so evil of the world when succour was at hand all the time? And now he had reached the summit, Ah, Yvonne, sweetheart, forgive me! Strong hands lifted him. Opening his eyes, he looked down, expecting to see, below him, the magnificent jungle, the heights, Pico de Orizabe, Malinche, Cofre de Perote, like those peaks of his life conquered one after another before this greatest ascent of all had been successfully, if unconventionally, completed. But there was nothing there: no peaks, no life, no climb. Nor was this summit a summit, exactly: it had no substance, no firm base. It was crumbling too, whatever it was, collapsing, while he was falling, falling into the volcano, he must have climbed it after all, though now there was this noise of foisting lava in his ears, horribly, it was in eruption, yet no, it wasn't the volcano, the world itself was bursting, bursting into black spouts of villages catapulted into space, with himself falling through it all, through the inconceivable pandemonium of a million tanks, through the blazing of ten million burning bodies, falling, into a forest, falling—Suddenly he screamed, and it was as though this scream were being tossed from one tree to another, as its echoes returned, then, as though the trees themselves were crowding nearer, huddled together, closing over him, pitying . . . Somebody threw a dead dog after him down the ravine."
---
---
© 2017 Chinaski, Foley &amp Associates