Top 10 One Flew Over the Cuckoo's Nest Quotes
"I been silent so long now it's gonna roar out of me like floodwaters and you think the guy telling this is ranting and raving my God; you think this is too horrible to have really happened, this is too awful to be the truth! But, please. It's still hard for me to have a clear mind on it. But it's the truth even if it didn't happen."
"Now they tell me a psychopath's a guy fights too much and fucks too much, but they ain't wholly right, do you think? I mean, whoever heard tell of a man gettin' too much poozle?"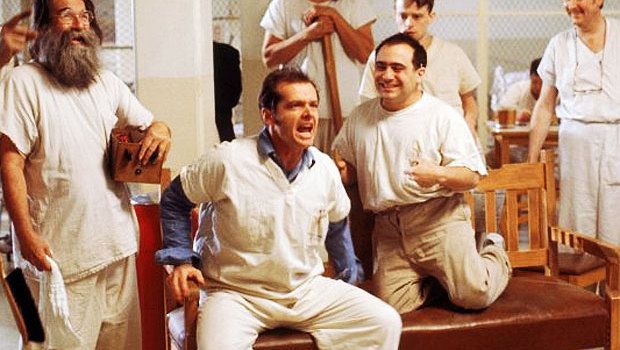 "The ward is a factory for the Combine. It's for fixing up mistakes made in the neighborhoods and in the schools and in the churches, the hospital is. When a completed product goes back out into society, all fixed up good as new, better than new sometimes, it brings joy to the Big Nurse's heart; something that came in all twisted different is now a functioning, adjusted component, a credit to the whole outfit and a marvel to behold. Watch him sliding across the land with a welded grin, fitting into some nice little neighborhood where they're just now digging trenches along the street to lay pipes for city water. He's happy with it. He's adjusted to surroundings finally . . ."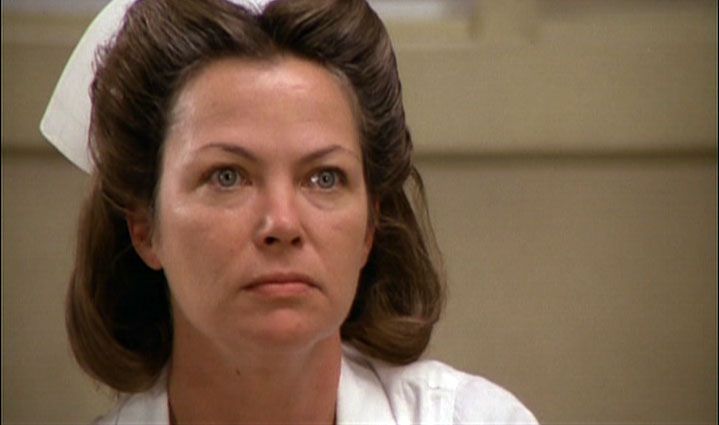 "We mustn't let McMurphy get our hopes up any different, lure us into making some kind of dumb play. She'll go on winning, just like the Combine, because she has all the power of the Combine behind her. She don't lose on her losses, but she wins on ours. To beat her you don't have to whip her two out of three or three out of five, but every time you meet. As soon as you let down your guard, as soon as you lose once, she's won for good. And eventually we all got to lose. Nobody can help that."
"Nobody complains about all the fog. I know why, now: as bad as it is, you can slip back in it and feel safe. That's what McMurphy can't understand, us wanting to be safe. He keeps trying to drag us out of the fog, out in the open where we'd be easy to get at."
"And the last I see him he's blind in the cedars from drinking and every time I see  him put the bottle to his mouth he don't suck out of it, it sucks out of him until he's shrunk so wrinkled and yellow even the dogs don't know him, and we had to cart him out of the cedars, in a pickup, to a place in Portland, to die. I'm not saying they kill. They didn't kill him. They did something else."
"I think McMurphy knew better than we did that our tough looks were all show, because he still wasn't able to get a real laugh out of anybody. Maybe he couldn't understand why we weren't able to laugh yet, but he knew you can't really be strong until you can see a funny side to things. In fact, he worked so hard at pointing out the funny side of things that I was wondering a little if maybe he was blind to the other side, if maybe he wasn't able to see what it was that parched laughter deep inside your stomach. Maybe the guys weren't able to see it either, just feel the pressures of the different beams and frequencies coming from all directions, working to push and bend you one way or another, feel the Combine at work—but I was able to see it."
"While McMurphy laughs. Rocking farther and farther backward against the cabin top, spreading his laugh out across the water—laughing at the girl, at the guys, at George, at me sucking my bleeding thumb, at the captain back at the pier and the bicycle rider and the service-station guys and the five thousand houses and the Big Nurse and all of it. Because he knows you have to laugh at the things that hurt you just to keep yourself in balance, just to keep the world from running you plumb crazy. He knows there's a painful side; he knows my thumb smarts and his girl friend has a bruised breast and the doctor is losing his glasses, but he won't let the pain blot out the humor no more'n he'll let the humor blot out the pain."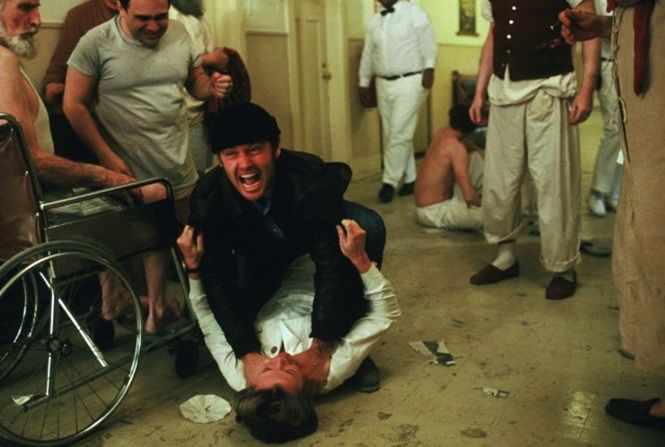 "We couldn't stop him because we were the ones making him do it. It wasn't the nurse that was forcing him, it was our need that was making him push himself slowly up from sitting, his big hands driving down on the leather chair arms, pushing him up, rising and standing like one of those moving-picture zombies, obeying orders beamed at him from forty masters. It was us that had been making him go on for weeks, keeping him standing long after his feet and legs had given out, weeks of making him wink and grin and laugh and go on with his act long after his humor had been parched dry between two electrodes."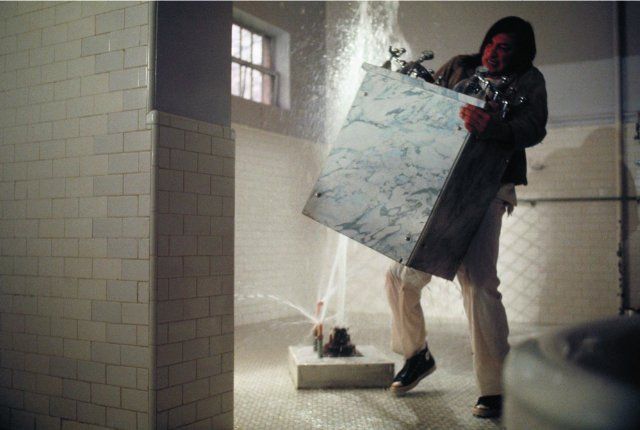 "The glass splashed out in the moon, like a bright cold water baptizing the sleeping earth . . . I ran across the grounds in the direction I remembered seeing the dog go, toward the highway . . . I felt like I was flying. Free . . . I might go to Canada eventually, but I think I'll stop along the Columbia on the way. I'd like to check around Portland and Hood River and the Dalles to see if there's any of the guys I used to know back in the village who haven't drunk themselves goofy. I'd like to see what they've been doing since the government tried to buy their right to be Indians. I've even heard that some of the tribe have took to building their old ramshackle wood scaffolding all over that big million-dollar hydroelectric dam, and are spearing salmon in the spillway. I'd give something to see that. Mostly, I'd just like to look over the country around the gorge again, just to bring some of it clear in my mind again. I been away a long time."
---
---
© 2017 Chinaski, Foley &amp Associates